2011 has gone past us and we all are looking forward to the new year, 2012 with hope. The past year was something like a rollercoaster ride - the financial turbulence, a slew of nature's fury at various parts of world, the fight for democracy at other parts all made it a wonderful ride. Time Magazine has rightly named this year as the "Year of Protesters". From a footballing perspective 2011 will always be remembered as the "Year of The Clasicos". Seven Clasico clashes had left football players and fans a bit drained, but this is one clash we will be all craving for more. For a Barcelona fan the past year was nothing short of a dream calendar year. We have ended this year with five official silverware - La Liga, UEFA Champions League, Liga Super Cup, UEFA Super Cup and FIFA Club World Cup. Only year 2009 has been better in terms of Silverware, where we won the Copa del Rey also. But considering that we made it to the final of that tournament last year, this has to be considered a better year- especially taking into account the challenge posed by bitter rivals Real Madrid.
Compared to last three years we start 2012 at second in League table. That's a new feeling for Guardiola as a manager. But it should not be a problem as we ended the year on a high. The 3-1 victory at Bernebeu has swung the momentum in favor of us in the league. It's not that we lacked confidence going into that match, but that result looks like has dent a huge hole in Real Madrid's confidence. For me, this victory had a much more devastating effect than the 5-0 of last year. Following the 5-0 defeat last season, Real Madrid had enough excuses to explain the defeat. But they are lacking excuses this time around. But these virtual advantages all will come to ni=othing if we slip against other teams in the league. Even though trailing Real Madrid should give the players enough motivation but it is like a double edged sword as the pressure could be at times enormous to bear. Guardiola has done a brilliant job to keep the players focused till now despite of all their success. Hence there is no need to worry about our players losing the motivation in 2012. Like Xavi said, it is not tough to motivate oneself till Mourinho is in charge at Real Madrid. 2011 has been a great year and we ended the year on real high. Let's hope our boy's are able to continue the momentum and good work into the new year, 2012. Wishing you all a very prosperous and happy new Year, 2012.
All About FC Barcelona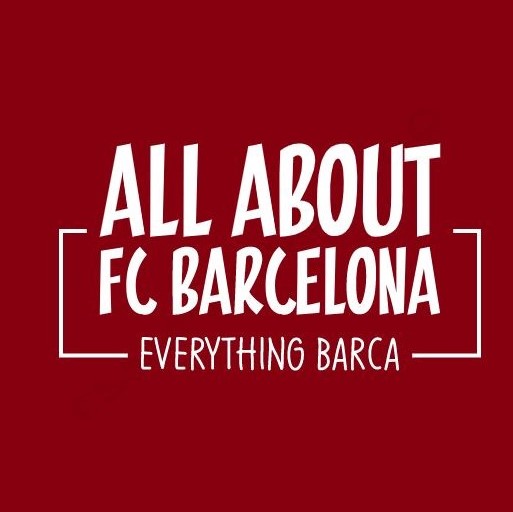 AllAboutFCBarcelona.com is a Blog dedicated to the Most prestigous Club in the world, FC Barcelona by an ardent fan. Here I discuss about the Latest happening surrounding our Club and present my Views about the same.