FC Barcelona would be looking to finish off the good job done at the Santiago Bernebeu last Wednesday when they meet Real Madrid at the Fotress Camp Nou. In the league Camp Nou has been an un-penetrable fotress till Betis broke it a week before. This season Barca has scored 67 goals at Camp Nou and conceded just 6(2 in Super Copa, 2 in La Liga and 2 in Champions League). So naturally that's not a great place to visit for Real Madrid, especially when they are trying to overturn a delicate 2-1 deficit. There is a certain sense in media and among fans that this tie is long over. The way we easily over turned the one goal deficit at bernebeu definitely give a psychological advantage to us over the bitter rivals and also we have been simply excellent at home this season. Despite of all these, I beg to differ and that's why I called it a very delicate situation. There is no doubt that Real Madrid had to come out blazing but it no way beyond them to turn the tie. An early goal would complicate matters very much for us and could rejuvinate the real Madrid side. The problem for us is that in the last two Clasico we conceded early goals. Guardiola would be hoping that his team produce a performance similar to the 1-1 draw in the 2nd leg of UEFA Champions League Semi-Final last season. That night we kept Real Madrid at bay for majority of the night and saw them off easily. That will be once again the key tomorrow - to keep Real Madrid from scoring in the first half an hour, after that I firmly believe they will wilt down to pieces.
In the whole history of Clasico clashes, there never has been a period similar to the one we are enjoying now. I don't think there has been a time when the Real Madrid fans and players prepared for a Clasico with an abject feeling and sense of failure or the inevitable. This Barca side has been a huge mental barrier for this Real madrid side, one of the costliest squad ever assembled. To make matters worse they come to Camp Nou with rumors of internal conflicts and back stabbing. There are reported bust up between Spanish players and Mourinho, which surprisingly is been played up by Madrid based newspaper,AS and Marca. This is the biggest test in Mourinho's career. A win at Camp Nou will see him once again hailed as the savior, but it won't be that rosy if it is going to be yet another failure.

In normal situations, a team in turmoil is kind of God send for an opponent fan, but not for me. We had a pretty bad history with those teams. Remember the Liverpool side which came to Camp Nou with players attacking each other. We eventually got kicked out by that same side. That's the problem with a team in turmoil. A team which is pushed against the wall will normally find strength to bounce back and there is a bigger danger of the opposition taking them lightly. That's something Guardiola needs to prepare his boys against - complacency; that should not be a big task for him. There has been never a lack of motivation for our boys when facing Madrid, especially the one mamaged by Mourinho. But in a Cup tie Complacency can kill, because by the time you realise what went wrong you may be out of the competition. So the bottom line is , there is a job to do and it has to be done inch perfectly.

How will Real Madrid line-up? Will Mourinho bring Pepe, the stamping thug to Camp Noue? Will Pepe find a place in starting eleven? Will Mourinho go for ultra-attacking or ultra-defensive formation? So many questions is left to be answered to the build up. Honestly speaking, no one knows. Going by Mourinho's history for trouble making I would not be surprised seeing Pepe in the starting eleven. If he features, then he will have only one job to do - carry on with his "UNINTENTIONAL" assault of Lionel Messi. In the match against us and Atletic, Mourinho came up line-up which were from the two extremes. Considering the fact that he will have to look for a win, he will have to go for a kind of attacking formation. That's always the problem with Mourinho. I don't think he has ever come to Nou Camp needing a win and actually achievbing it. He tried it with chelsea, never suceeded. With Madrid he had tried it in Champions League and also in the Super Copa. We most probably see a back four of Marcelo, Ramos, Pepe and Arbeloa. The midfield most probably will see a double pivot of Xabi Alonso and Diarra with Ozil playing infront of them. The front trio could see Ronaldo, Benzema and Higuain competition. Now that's a wild guess. With things going in Madrid and how Mourinho's crazy mind works we may see a completely different line-up.

Meanwhile for Guardiola there is not much to change from the line-up which featured in Santiago Benrnebeu. He was able to rest Xavi, Puyol and Cesc Fabregas for this tie on the weekend. Moreover Lionel Messi fired in all cyclinder and looked like have regained his goal scoring form. It wasn't like he failed to score for one month, but still there was a bit of sharpness missing recently. But the match against Malaga was perfect and the three goals were total class and would be surprised if we they don't feature in Goals of the Season. So our line-up will have Pinto on goal, Alves, Pique, Puyol and Abidal, Busquets, Iniesta, Xavi, Cesc, Messi and Sanchez. This one could be hell of a test for Pinto, as there is no doubt that Madrid players will try to put as much as pressure on him. So tight up. Pique, Puyol and Abidal will have a bigger role in protecting their keeper.

There is no doubt that Real Madrid comes to Nou Camp with enough arsenal to beat us. But their recent performances has not justified the talent they had. They tried throwing everything at us, but we threw them all back with ten times the strength. If Mourinho comes to play an aggresive style pressurising pretty high, then we may have the plus point of having five midfielders who could over-run them. The presence of Cesc and Messi in the frontline gives us more option in midfield. If we stay on our feet this could prove out to be a very tough task for Real Madrid. Jose Mourinho arrives at Camp Nou facing a serious crisis in his managerial career, this would be a make or break match for him. Barca fans and players would love to make sure that it's the latter one. And I think the script will all go horribly wrong for Jose Mourinho tomorrow night. I am going with a bold prediction of 5-1 victory for us.
All About FC Barcelona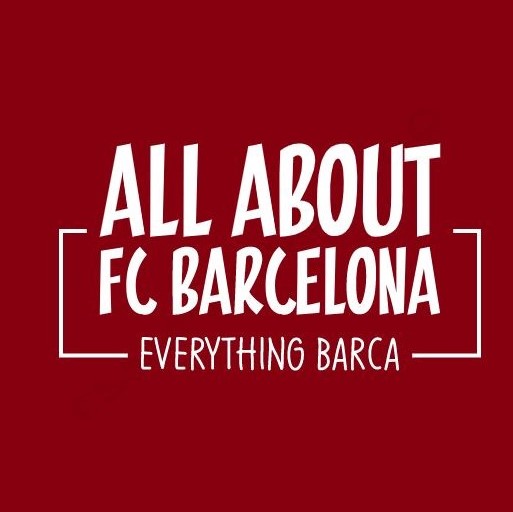 AllAboutFCBarcelona.com is a Blog dedicated to the Most prestigous Club in the world, FC Barcelona by an ardent fan. Here I discuss about the Latest happening surrounding our Club and present my Views about the same.