Thank God, It's over, that definitely was the reaction of every Barca fan once they heard the final whistle. I don't remember that in recent history we coming out with such a reaction towards the end of any match. That was the way we performed in this match, may be that's how they performed. From being a regular exercise of Barca winning Clasico matches, suddenly they were once again back to the promised intensity. It was once again back to being a contest between the best in the world, our complacent approach made that very much possible. No one in their ideal state of mind never thought Barca will haved to suffer this much to go through, but in the end they did precisely enough to hold on and maybe it's better to say Real Madrid didn't do enough infront of the goal. And precisely that what was the problem - When you play the best team in the world, you cannot afford to miss their chances. Barcelona at the same time made it all simple for Real Madrid with a defensive display, which would have made school boys embarassed. But then you cannot expect this team to be on top of their game all the time. We may feel a bit diasppointed by their display, but we have no right to complain. This team has given us so much that it's ungrateful to criticize the team for a minor blip, and that too a blip which never cost us. And that's what worrying for Mourinho - his team threw evrything at Barca but still couldn't win.
Mourinho screws up with tactics, Once Again!
Mourinho's reaction to his side's elimination was a predicted one. He said "he congratulate Barca for the match at Bernebeu, but not tonight". Once again he showed his true character. It's too much to ask for Mourinho to be graceful in defeat. But whatever he say he cannot take the blame away from himself. Even kids will tell you that Karim Benzema was Real Madrid's best player this season. So the big question is why would you start without your in form player in such a crucial match. And that did cost them a lot. Had Benzema was on in the initial moments, the entire outcome of the match would have been different. But why did Mourinho start without Benzema could be a crucial question for Madrid media? That question will revolve around whether he actually was trying to win this match or not. The preence of Kaka and Ozil in the line-up looked quite foolish at the start of the match, but emerged to be the best tactic. there was no doubt that Kaka and Ozil, the best player on the pitch bossed the proceeding. And for once Real Madrid played the best football, not trying to run everything through Ronaldo. Like Guardiola said, Madrid had nothing to lose, so they were doubly dangerous.

There was no doubt that Madrid gave their heart out yesternight at Camp Nou. But it was assisted in no small measure by our complacent defending. I have never seen our defense being so disjointed. It wasn't like that Madrid put enormous pressure. The mistake from Pique with hardly 50 seconds on the clock came without any pressure from Real Madrid. Four minutes later the same player was once again at fault when dealing with a Xabi Alonso free kick. Pique has been a bit out of form lately and Guardiola may do well with resting him for some matches. The problem for us last night was that our midfield was getting over-run by Madrid. We were giving away possession very cheaply and most of them were done by playing some fanciful skills and tricks, which were rather unnecessary. At times it looked like the players believed that we just have to turn up to finish off the tie. The only player who stood tall in the first half was Messi, who was a handful for Real Madrid. His constant runs were a menance and that resulted in the first goal. How he managed to lift the ball to Pedro when five defenders surrounded him was still not clear, but then normal things he does is not easily understandable by mere mortals like us.

The second half performance was a disgrace. We started well and then just simply switched off. The midfield was more interested in playing fancy tricks than maintaining possession. We seriously missed Iniesta at that phase of the match. Cesc Fabregas does not have the ball possession and winning skills of Iniesta and was virtually a non-player in the whole proceeding. Surprisingly even Messi did not drop back as much as in the first half. It was only after the scoreline became 2-2, he switched himself back on. To an extent it resembled our performance against real betis in Copa Del rey of last season. We almost did the same that time also. But these kind of shaky results are necessary to shake off Barca from being a bit complacent.From a positive side the team did learn the necessary to keep their focus always on. For Real madrid also there are serious positives from this match. This match sets up for a great second half of teh season. The only negative side was the injury to Iniesta and Sanchez. Sanchez is set to miss atleast two weeks of action and Iniesta may be a bit more. With so many injuries the squad is very much stretched now, exactly like last season. But the players have in them to see through the trouble times.
All About FC Barcelona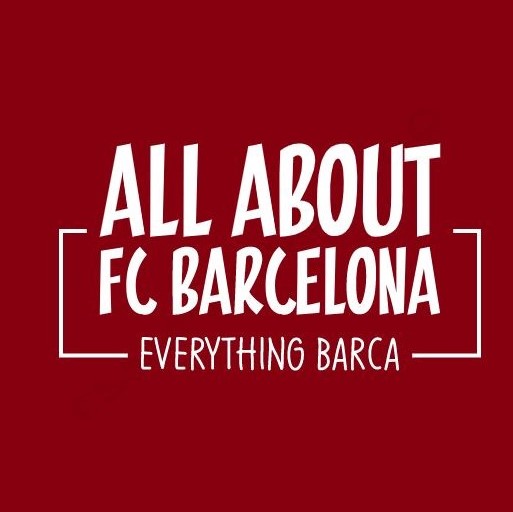 AllAboutFCBarcelona.com is a Blog dedicated to the Most prestigous Club in the world, FC Barcelona by an ardent fan. Here I discuss about the Latest happening surrounding our Club and present my Views about the same.