Condemnation has been flying all over the media and internet for the acts of thuggery committed by Madrid players, especially their iconic defender Pepe. Pepe recently released a so called apology via Real Madrid official site. This is his official statement "I wish to say yesterday's incident with Leo Messi was unintentional, but I nevertheless want to apologise to him if he was offended because all I do is defend my team and this institution. I give my heart and soul, and the thought of hurting a colleague has never enetered my mind". It would have been better he stood by his action than releasing a statement like that. What the bloody hell he means by "if he was offended". His argument that it was unintentional does not hold any ground as world over everyone has been convinced that it was very much intentional. Pepe looked down to see where Messi's hand where and stamped on it. Even pro Madrid media houses AS and MARCA couldn't find any reason to justify that heinous act. The second line of the statement made me laugh and hit the floor. This video Pepe Kicking Getafe Player shows how much he care for fellow players. The bottom line is he has shown again and again that he always step on teh field with clear intentions of hurting his opponents - with the ball or without it. Jose Mourinho has whipped up so much frenzy against refereeing decisions that the officials are afraid to book him for his violent plays.
What worries us more is the blatant attempt by Real madrid legend to glorify the actions. Zidane said "Obviously he has apologised for what he has done, but Pepe is a player who gives his all on the field of play, and sometimes he goes to the limit." I mean this is the same Zidane who was not ready to accept any apology from that Italian defender, but suddenly emphasize on the fact that Pepe apologize, and that too that kind of an apology. Pepe as a player is Goad send to Mourinho. He may have been forced to criticize his favourite disciple, but there is no doubt that if Mourinho was to be a player, he would rather be Pepe. The mentality of both are same. You cannot hold Mourinho's responsible for Pepe's action, but when you look at Carvalho, Marcelo, Ramos, Coentrao all of their actions in last night and recent matches, it will be clear that the culture of violence has been drillied into this team. For that Jose Mourinho is the only one responsible. He has made this side which is assemble at a cost of more than half a Billion Euros into a kicking machine. The moment they start feeling they couldn't win they go on as if it's a kicking match.

Another person's whose role in the whole melee needs to be analysed is that of referee César Muñiz Fernández. It does not surprise you that in all the Clasicos which were reduced to a kicking match was officiated by him. It wasn't a surprise that Mourinho selected Pepe in a midfield destroyer role afetr seeing the referee officiating the match. The stamp by Pepe on Messi went unnoticed by Muniz and hence forth Pepe will not be punished (Think about the delight of Pepe of getting away with such cruel acts). But the fouls of Carvalho, xabi Alonso all went unnoticed by Cesar Muniz. It looked like he was too intimidated by Mourinho to call offences against his boys. Maybe who knows he could be looking ata career at Real Madrid after he retires, it has happened earlier. What is disturbing the our club's insistence to let these big issues pass by. We have a very talented group of players and the world's best player who have given us so much joy to all of us. Hence it becomes our moral responsibility to protect our players from these kind of absolute thuggery. Instead of pressing charges against Pepe, we have taken a moral high ground of not reporting him to Liga officials. Now it's almost certain that he will get away with the latest episode of violence. It is also an open invitation for others across the league to emulate him as if you escape the referee's censure then you will probably go unhared as the club will not be pursuing action against them. While the likes of Messi, Iniesta, Xavi and others all have given us so many moments of absolute joy, what the club is giving them back is creating an atmosphere which encourages violent physical action on them. If our own club would not protect our players, then who will. It's time for the club to get out of their comfort zone and take actions to protect our players. If we don't do this, we may unfortunately see a big injury for one of our stars. That's the last thing a Cule wants. We have to raise this issue in every available platforms and also make sure that referees like Muniz, who allows blatant physical aggression does not officiate anymore Clasicos.
All About FC Barcelona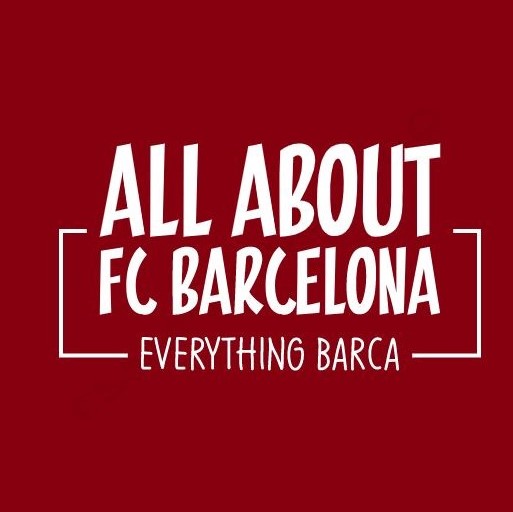 AllAboutFCBarcelona.com is a Blog dedicated to the Most prestigous Club in the world, FC Barcelona by an ardent fan. Here I discuss about the Latest happening surrounding our Club and present my Views about the same.