It has become something like a routine for this team - to go to the home of their arch-rivals and win in the most difficult circumstances. Guardiola's men has launched up many style of victroies over here - this one was also a bit different from teh other one. In this edition they decided to concede a lead at half time and then turned it completely over. This edition will be remembered as the the one in which the least expected guys scored. For Barca it was the two defenders, Puyol and Abidal who scored after Christiano Ronaldo of Real Madrid put the host ahead in the first half. Ronaldo may have scored tons of goals but no one actually expected him to score against FC Barcelona, even that happened tonight. MOurinho might be tearing his head apart by now - he has tried everything to beat this Barca side but nothing seems to work. This time he went with a starnge line up - Altintop who is a midfielder was used as a right back, Carvalho who last played in Sepetember came into center of defense partnering Ramos and Coentrao formed the left back. The midfield had the thug named Pepe, Diarra and Alonso. The front trio was Higuain, Benzema and Ronaldo. Guardiola meanwhile fielded a much expected line-up of Pinto, Alves, Puyol, Pique, Abidal, Iniesta, Busquets, xavi, Fabregas, Sanchez and Messi.
With such a defensive midfield Mourinho was playing the "Crowd it in the middle, and hit on counter" strategy. That meant our defense had less pressure on the ball and we settled into our possession style quickly. But it was not easy to go through a crowded midfield. And to make matters worse Ronaldo put Madrid ahead with their first serious move in the 10th minute. Ronaldo did well take the goal, but there was no doubt that Pinto was at fault allowing the shot through his leg from a tight angle. That goal shooked us a bit and we started to increase the tempo. Sanchez had a brilliant header beat Casillas but it rebounded off the woodwork. Messi in the 26th minute forced a save from Casillas on the left. Meanwhile Real had some half chances on teh counter but Abidal stood up for the challenge all the time. Iniesta probably had the best chance of the half when he was played through by Sanchez but again he failed to test Casillas. In the 33rd minute Xavi played a delightful lofted ball spotting Cesc's run from deep but Casillas did really well to read the danger came off the box and cleared with a diving header. The rest of the half went without much fanfare but we were getting on top of the situation and the goal was just a matter of time.
Immediately aafter the restart we equalised through Puyol. Puyol did well to get on Pepe's blind side and meet Xavi's corner with a diving header sending the ball past Casillas. That setback took the stuffing out of the Real madrid players and they were going through the motion for the rest of the half. Ok, they did one more thing kick almost all our players on our pitch. Messi had teh worst of teh night with the everyone kicking him at every available oppurtunity. In teh 70th minute Busquets should have put us ahead when he rose and met a Xavi free kick but it went high. Then that honour(putting us ahead) went to our King Eric Abidal. He celebrated the recent extension of his contract with only his second goal for Barca. Messi created it with a beautiful dink over the defense putting Abidal ahead who chested it down and finished it past Casillas. At the point where the goal came we were ahving a possession of 70% in the second half. Guardiola did well with the substitution with Xavi and Fabregas being replaced by Thiago and Cuenca in the dying moments of the match. The rest of the half went just like that, of course with a lot of Real madrid kicking.

In the preview I wrote how this match could turn out to be a kicking contest with Muniz in charge. And that was what Realmadrid did. In tehs econd half after the equaliser, they were nowhere interested in playing the ball - went kicking at players. Once again Muniz failed to award cards for those foul. Mounriho once again have no excuse to hang on for another defeat at the hand of Guardiola.From our performance point of view, the defense was top class. Pique may have looked suspect at times, but Puyol and Abidal were fantastic. Both capped the performance with well taken goals. Iniesta was a bit off colour for me but Xabi, Fabregas and Sanchez all played their part well. Busquest was once again brilliant. Messi was quiet in the first 30minutes but woke up enough again to influence the game. Pinto did struggle, the first goal should have been stopped and he was beaten again by a normal Benzema header. Luckily for him Mourinho decided to sit back and absorb pressure. With two away goal we have a definite advantage. But by no means this tie is over and we have all to play at the Camp Nou in a week's time.
Take a look at thug Pepe's deliberate stamp on Messi to see how rowdy were Real Madrid.
All About FC Barcelona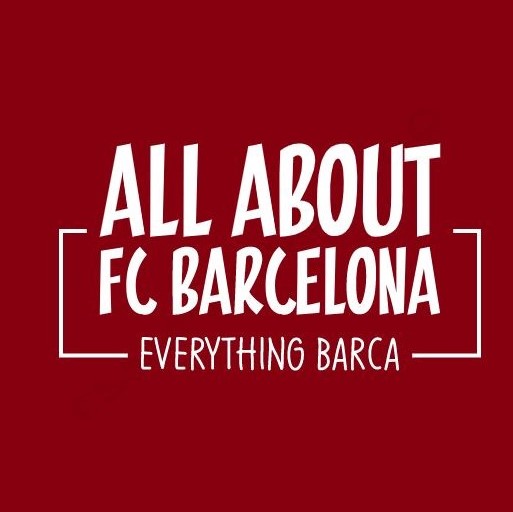 AllAboutFCBarcelona.com is a Blog dedicated to the Most prestigous Club in the world, FC Barcelona by an ardent fan. Here I discuss about the Latest happening surrounding our Club and present my Views about the same.