Yet another Clasico is upon us, infact the fourth of this season and the first of 2012. When it was confirmed that this years Copa Del Rey will see both Barca and Madrid taking on one another, the reaction of both set of fans were classic. For the fiirst time in history they all greeted with a collective sigh of "Not Again, Lord". As Madrid Captain, Iker Casillas pointed out there was a serious danger of Clasicos losing their tarditional shine with so much meetings between the two and also a bigger danger of boredom creeping into the fans. But there is something in these Clasicos that makes it worth while to have as many as can. we may have been worried about being bored about them when they were announced, but two days before the match the familar nervousness, excitement, self beliefs, self doubts all come back in full flow. Like a Barca player said recently, you can never get tired of Clasicos and on the ev of yet another that rings absolutely true. That is the beauty of a Real Madrid vs FC Barcelona clash isn't it? It is not only a clash between the two of the World's best teams, but also one between two cities, maybe some say between two nations, two footballing philosophies, clash between the world's best players. So indeed one cannot get tired of Clasicos.
Barcelona's second captain, Xavi Hernandez in the press conference yesterday opinioned that this Clasico clash not only will have a bearing in the Copa schedule but also in teh league. He was correct to say that the one who will go out of the Copa will have enormous pressure thrusted on them to suceed in remaining competition. With trailing Real madrid by a margin of five points in the league, Barcelona is the team which could least afford to get out of Copa. Now that makes it a do or die situation for us. But for me that's a good thing for us as in the last clasico also we were in pretty same position. And to an extend Santiago Bernebeu has become like a home away from home for Guardiola. I don't think there will be any other rival stadium where this team has scored this many goals and also remained unbeaten. Moreover in a two legged tie, we have the added advantage of playing the second leg at home.

Since the last Clasico (our 3-1 victory at Bernebeu), Real Madrid fans and pundits have at times looked like have given upon on beating FC Barcelona. We are hearing more about how Mourinho will be taking the team to La Liga triump without necessarily having to beat FC Barcelona. Prior to that Clasico, such an attitude cannot be even dreamt off. I remember that many Barca fans had a bit of doubt about the team while approaching that Clasico and was literally surprised by the superiority established by our team at our biggest rival's ground. Actually going as a bit of under-dog always have helped us. Last season's first clasico, pundits all over the world put us as an underdog and we won it 5-0. This season they said Mourinho's Madrid has prepared well in Super Cup, but still we won. then they said it's Mourinho's second season in charge and there was no way we will win at Bernebeu, even we proved them wrong that time also. But this match could be tricky as we are going into this one as firm favourites. The last time we went to Bernebeu as firm favourites was last season La Liga clash, were we were unfortunately forced to a 1-1 draw courtesy of a dubious penalty awarded to Real Madrid. So it is better our boys understand the tricky situation here and show them who the real boss are.

To the build up of this match all kind of confusing news are emerging from Real Madrid camp. Without much surprise Marca has been the one who trumpheting all these confusing rumors. Yesterday it was Pepe who was doubtful for Wednesday's clash but today they are saying Maria also will be missing. Both of them has picked up some mysterious injury while training. As far as I am concerned this is a concentrated effort to make Barca camp guessing. I would be extremely shocked to see anyone of them missing from tomorrow's match. The ones who are missing from this match would be Khedira and Carvalho both injured and Arbeloa who is suspended. The biggest question will be what kind of formation Mourinho will be using. There are already talks of using Pepe in the midfield, but with Carvalho missing I doubt he will do it. So we should see a normal 4-2-3-1 formation with Marcelo, Pepe, Ramos, Coentrao, Diarra, Alonso, Callejon, Maria, Ronaldo and Benzema.

With Pedro, Villa, Afellay all out injured there is not much suspense in Guardiola's starting line-up. We most probably will start with a back four of Alves, Puyol, Pique and Abidal infront of our Copa keeper Pinto. Busquetsa should play the single pivot partnering Iniesta and Xavi. Fabregas, Messi and Sanchez should form the front trio. Evethough it's a normal 4-3-3 formation we will see it changing all the time with Messi and Fabregas dropping into midfield and Sanchez forming the lone centre forward. Also our flying full back Dani Alves will be flying up and down the pitch. Guardiola has been surprising us all with his tactical innovations in each of the last Clasico, so there could be something which could surprise us all in terms of strategy tomorrow night.

The biggest challenge for Mourinho tomorrow night will be to decide how to approach the match. Will he ask his team to sit back and focus only on counter or will they try to harass Barca's back four with excessive pressure? Seeing that César Muñiz Fernández is the referee he could even go with the "I will kick the Life out of you" strategy. Once agains the battle between Messi and Ronaldo will come to prominance in this match. Ronaldo has been off colour in recent matches and even Messi hasn't been playing in full flow. So both of them will be looking to get back to full flow. With Messi we have someone who can turn the fate of a match couple of seconds. The last victory at Bernebeu would have increased the confidence of Barca players tremendously. If they can keep the complacency factor under check, then they could seal the fate of the tie at Bernebeu itself. I am going with a 3-1 victory for FC Barcelona.
All About FC Barcelona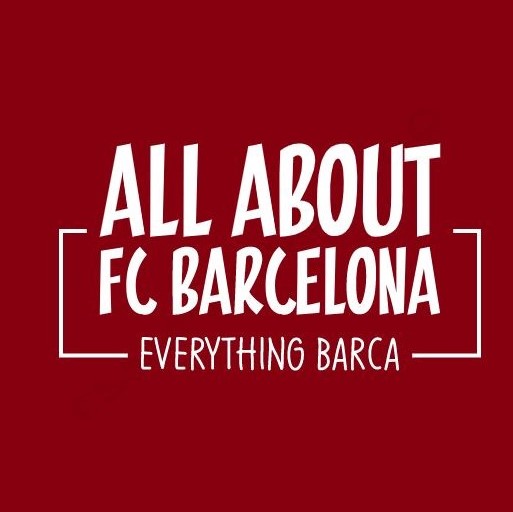 AllAboutFCBarcelona.com is a Blog dedicated to the Most prestigous Club in the world, FC Barcelona by an ardent fan. Here I discuss about the Latest happening surrounding our Club and present my Views about the same.