FC Barcelona got the league back on track with a thrilling 1-3 comeback win at Santiago Bernebeu. The match started with a disaster as far as Barca were concerened. We went a goal down in the very first minute following a horrendous mistake by Valdes. But this match was about whether Barca's grit and they dig deep and produced a brilliant comeback. Sanchez equalised in the 30th minute and Xavi and Fabregas scored in the second half to conquer the stadium of Santiago Bernebeu. This is Real Madrid's first defeat at home and also this looks like their first defeat after going 1-0 up.

This clash had a huge importance as it set the phsycology for the rest of the clashes this season. Many of the pundits would like this victory. Many were arguing that Mourinho's second season is really when he push things up opponent's throat. But this one didn't go according to the script for him. One of the most disappointed football writer would be Sid Lowe from Guardian who predicted a Real Madrid win. He did last season also. So he is officially our lucky charm. Putting to rest all confusion regarding the formation and line-up, Guardiola decided to go with a 4-3-3 formation. David Villa was ommitted from the starting line-up again and Cesc took his position. We had Valdes on the goal; Alves, Pique, Puyol and Abidal formed the defender. The midfield had the Iniesta, Xavi and Busquets. The front trio had Cesc, Messi and Sanchez, with Cesc playing teh false 9 role. Meanwhile Real Madrid went with a 4-3-3 formation, with Casillas, Coentrao, Ramos, Pepe, Marcelo, Xabi Alonso, Diarra, Ozil, Maria, Benzema and Ronaldo.
The match started as bad as it can get for Barcelona. In the first minute Valdes played a ball straight at Maria who tried to square the ball to Benzema in the box, that was deflected but Ozil played the rebound to Benzema who made no mistake with the finish. The goal came with 23 seconds on the clock and it was the classic Victor Valdes of the old.. Real Madrid has been pressing really high and every time Valdes had the ball he looked really nervous. In the 6th minute Lionel Messi snatched on to the ball after Ramos slipped and set on a run but Iker Casillas made a brilliant save to deny the Argentinian. In the 9th minute we saw the danger of teh pace of Real madrid counter atatck but luckily for us Maria tried to take the shot rather than square it to the player in the box. We were struggling to bring Iniesta and Xavi into the game as Real Madrid was pressing really hard and high. In the 22nd minute Fabregas won a free kick at the edge of the box after he was taken down by Diarra. Xavi's freekick was kind of close to Iker, who punced it for a corner. In the 25th minute Cristiano Ronaldo shot wide with only Valdes to beat after Benzema's neat reverse flick took Puyol and Pique off the spot.
In the 30th minute Lionel Messi skipped past three players in the middle of the pitch and make a pass to Alexis, who held off Challenges from Pepe and Coentrao, produced a brilliant shot to beat Iker casillas. That was a moment of magic we really needed as Real Madrid was bossing possession for a few minutes into the build up to that goal. With 1-1 on the scoreline, our midfield started to relax and take control of the proceedings. The match was getting heaten up as every foul were vigorously contested by both set of players. The equalising goal has eased a bit of nerves of our players and our players looked a bit relaxed going into the break. But there was no denial that Xavi and Iniesta, our usual pass masters were nowhere to be seen. They were being closed down with frantic pace and Cesc fabregas was kind of confused about his role. IIt was Lionel Messi who was dropping deep to control proceeding in the midfield and he was responsible for creating the equalising goal, but when Sanchez received the ball he had a hell lot to do and he definitley did that.
The second half started with Critiano winning two free kicks one after other. The first one he struck against the wall and the second one straight at Valdes. In the 53rd minute Xavi Hernandez who was playing his 600th appearance put Barca 2-1 ahead from a shot taken from outside the box. The ball took a wicked deflection off Marcelo which completely wrongfooted Casillas. In the 58th minute a wicked richocheted off a Messi run almost put sanchez on goal but Casillas dived in to save the shot. Mourinho immediately brought in Kaka for Ozil. In teh 63rd minute Mourinho took off Diarra and brought in Khedira. In the 63rd minute Messi won a free kick outside the box, but shot the kick wide of the near post. In the 64th minute Cristiano Ronaldo was put infront of goal by a swirling kick froim Alonso, but he headed it wide. In the 66th minute Cesc fabregas who actually was quite invisible raced on to latch on to a great cross from Alves to put us 3-1 ahead. It was great to see Barca attacking on the counter, giving real Madrid a taste of their own medicine.
In the 68th minute Mourinho threw his last roll of dice by bringing in Higuain in place of Maria. In the 74th minute Alves sent in a great cross into box, Xavi crept into the box without anyone spotting but could only head wide. A minute later Higuain almost latched on to a brilliant cross by Benzema in our box. Guardiola decided to strengthen the midfield by taking off goal scorer Fabregas for Keita in the 79th minute. In the 83rd minute David Villa was brought in for the goal scorer Alexis Sanchez. In the 84th minute Valdes somehow pushed a shot from Higuain after Puyol was truly and well beaten. Once again it was Kaka who was running the show for Madrid. In the 85th minute Iniesta won a ball off Khedira played a decent one two with Messi and shot straight at Casillas, the rebound resulted in an almighty scramble near Real Madrid goal. In the 89th minute Pedro came in for Iniesta, who was truly brilliant in the second half. In the last minute of injury time Ronaldo won a free kick at the edge of box and once again a bad melee broke out between the players.
What a game was that, my goodness. I cannot stop grimming and most probably will stay awake whole night. Our boys were immense. They may not have been in their fluent self, but this game was won by the heart of the players. When the first goal went in, everyone was devastated. But slowly but surely they turned it on. Messi the usual star player was quiet at times. But his impact on the game as a whole was enormous. He was the life of the team when they were punded by the ealry Madrid pressure. At that time Iniesta and Xavi were missing from the match and he did well to drop into midfield and force the game a bit on Madrid. The important thing was that he was able to push Real Madrid back which gave a little breathing space for our defense. And most importantly he released Alexis for the equalising goal eventhough he was on way down. That one moemnt changed the game on it's axis. The second goal was a bit lucky taking a wicked deflection but then it actually only evened out their first goal. Fabregas was invisible throughout the match and I was getting convinced that Villa should have been chosen ahead of him. But then he from nowhere raced on to latch on to the Alves header to make it 3-1, a scoreline I predicted into the build up of this game. I am eternally thankful for him.
Iniesta was pretty quiet in the first half, but was immense in teh second half. He ruled the midfield and never made us feel Messi's inconsistent performance in the second half. Alexis Sanchez was a real warrior. I know he was chosen ahead to provide the width. But he read the game well and gave Madrid boys hell with his physical approach. That was crucial in regaining the momentum. Also these kind of matches would be decinded by small factors, and he was immense with his finish in that equalising goal. Xavi also had a very drummed down day and then poped up to score. But the real champion was our Captain Marvellous, Carles Puyol. What a defender, guys. He covered up for all the mistake of his colleagues including the keeper and was brilliant in cutting off their attacks. Pique and Abidal had decent outing but at times were too complacent trying to hold on to the ball for long. Abidal's pace was vital in more than one occasion.

Another unsung here was Sergio Busquets. He was immense in the first half, actually the only misfielder visible in the first half. If he wasn't on this kind of form we would have really struggle. Another one was Dani Alves, what a game he had. he tottaly owned that right wing and in the second half when pushed to midfield was brilliant. Victor Valdes was horrible with his ball distribution, gifting a goal and almosyt gifting another two. This was a huge test for Guardiola. He did the right thing with going with four man defense and also with his Captain. I would still say that Villa should have been selected ahead of Cesc, but that didn't harm us in the end, so why fret over it. In the second half he was brilliant. He probably had noticed Madrid dropping their intensity and took the right decision to push Alves into the midfield. That worked and also whatever he said to Iniesta also worked, he came roaring like a lion after the break. Another person whom we should all thank would be - Cristiano Ronaldo, what a total waste of all the chances he got.
All About FC Barcelona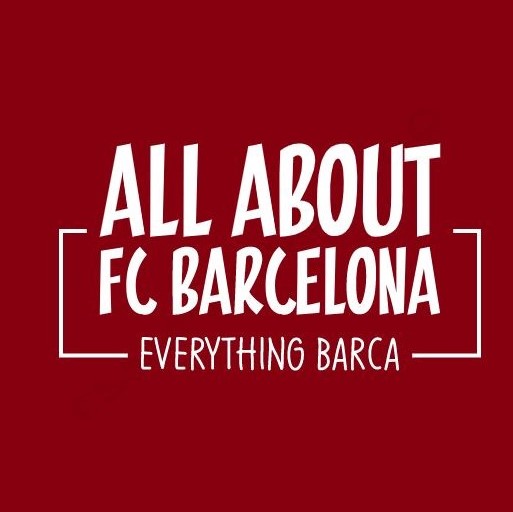 AllAboutFCBarcelona.com is a Blog dedicated to the Most prestigous Club in the world, FC Barcelona by an ardent fan. Here I discuss about the Latest happening surrounding our Club and present my Views about the same.