Less than 24 hours is left for the start of the first edition of this season's "El Clasico" encounter in the La Liga. Usually this would have been the first meeting between the two giants of not only Spanish football, but World Football. But this year they have already met twice in the two legged Super Copa clash and Barca had emerged deserving winners at the time. Since Guardiola took over as manager, the first Clasico has always been played at Camp Nou. That gave Barca the edge to get to the front foot early on. This time FC Barcelona will be visiting Santiago Bernebeu for the first edition. The last time this has happened was in the 2006-07 season, when Barca went down 2-0 and eventually lost the League. But don't worry a year ago Ronaldinho inspired Barcelona mesmerised the Bernebeu crowd with a 3-0 victory and eventually won the League and the Champiosn league. This is Guardiola's third fourth visit to Santiago Bernebeu as a coach and he hasn't tasted defeat in any of those visits. Of all the visits this one could be extra tricky with Real Madrid leading us by three points with a game in hand. So this eventually become a must win match for FC Barcelona. From a fans perspective, Barca fans are a bit confused about how we will approach this clash. There is no doubt that we will be going for the kill, but the confusion is about the formation and the line-up. I will come to that a bit later. First we will start with our opponents.
For the first time in last three years Real Madrid is finding themselves in a position of considerable advantage. They are effectively six points clear of us. But they know that this one is a must not lose encounter for them as a three point lead could be tricky coming to the return leg at Camp Nou. Hence how Mourinho will line up his team is upto debate. The usual line up employed by Madrid has been the 4-2-1-3 formation or a 4-2-3-1 formation. But it won't surprise anyone if Mourinho go in for a 4-3-3 formation tomorrow night to counter Barca's midfield. The possible back four of Real Madrid should have Marcelo, Ramos, pepe and Arbeloa. Samir Khadira and Xabi Alonso are two certainities in the midfield but there are widespread expectation that Mourinho will have Diarra inplace of Ozil to have more cover in the midfield. But I doubt so, as it is a totally diffrent scenario not to have Ozil in the midfield. The front trio should be Ronaldo, Benzema and Maria. There is a chance that Maria could be ommitted for Ozil and Diarra. In that case, Barca won't be too much worried as in recent matches Maria has been in exceptional form providing speed on the wings.

Now coming to Barca, the first and the foremost discussion would be about the formation and then the line up. Let's start with the formation. Guardiola this season has not stick to a single formation. He has majorly used the 3-4-3 diamond, simple 3-4-3, 3-5-2 and the more traditional 4-3-3 system. In the build up to this match he has used the 3-4-3 diamond formation more often. That led to people believing that we most probably will be lining up with three in the back against Madrid. In my opinion that could be a big gamble, not worth of taking against such a fast counter attacking site. The 3-4-3 give the advantage of having supriority in the midfield and the flase 9 and the false 10 which operates in the system makes the system a lot of a mystery for opponents. But we should not forget that everytime we have used that against tough sides away from home, we have struggled on the counter. So to start with a 3-4-3 formation could be an open invite to Ronaldo and Maria to exploit the flanks on counter. Hence Guardiola should go witha traditional 4-3-3 system to start with. He could morph that into a 3-4-3 formation later on depending on whether Madrid is sitting too deep.

That brings to the other issue - the line up. Apart from the midfield and Messi as false 9 every other position is still open for anyone to occupy. Abidal and Alves should play the full back role. But Guardiola could have a tough job selecting from Puyol, Mascherano and Pique for the central defense role. i would go with Puyol and Mascherano. Puyol because he is the captain and we need him on the pitch. Mascherano get the nod ahead of him as he is quicker than Pique and should allow Guardiola to change the formation to a 3-4-3 if necessary later on in the game. The midfield trio will be the usual Iniesta, Busquets and Xavi pairing. Cesc Fabregas who has been sensational in recent matches has to start from the bench as he doesn't naturally fit into the 4-3-3 we play. Messi will be the undisputable false 9 with Alexis Sanchez giving him company on one flank. There is huge debate on who should start on the other flank. Pedro has just returned from injury, hence he is ruled out but the fight for the position is between David Villa and Isaac Cuenca. Isaac Cuenca, in recent matches has provided more width to the team than anyone and has been sensational. But his inexperience and also the fact that he has yet to face a tough opponent acts against him. David Villa has been struggling a bit in this season. But there is no doubt that Villa is a big match player and his experience could be crucial for us in the match. So I see Guardiola ultimately going with him.

Our away form this season has been pretty disappointing this season. One of the major reason for that the constant shuffle of formation at tough venues. Real Madrid has been in sensational form coming into this match and it will take an herculean effort from our boys to emerge victorious. But this team has always raised the bar whenever challenged. Coming into Last year's Clasico, every pundits had written us off as Real Madrid was in sensational form. We know what happened on that day. This is the perfect oppurtunity for Barca to cut down Real Madrid's lead before going off to play in Club World Cup. Santiago Bernebeu will be packed an venomous for tomorrow night, but our I am confident that our boys will raise above those and give us a display which we will be proud of for years. I am going for a 3-1 victory for us.
All About FC Barcelona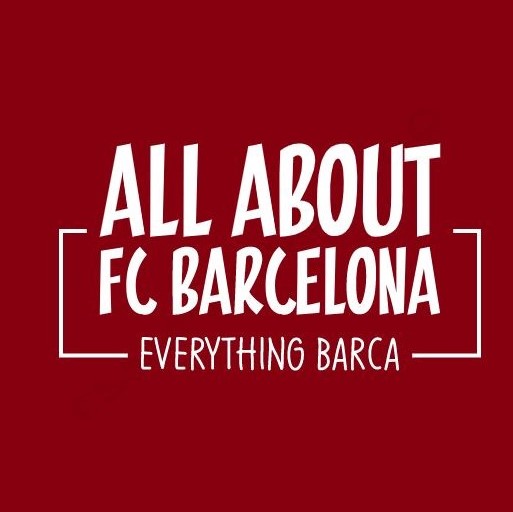 AllAboutFCBarcelona.com is a Blog dedicated to the Most prestigous Club in the world, FC Barcelona by an ardent fan. Here I discuss about the Latest happening surrounding our Club and present my Views about the same.