Lionel Messi, once again has been nominated for the Laureus World Sportsman of the Year award. He was nominated in three occasions and have not yet been succesful in winning this one. FC Barcelona also has been nominated in the Sport Team of the Year category and Abidal also for the Comeback of the Year. Messi has been nominated along with the likes of Djokovic, Vettel, Bolt and Nowitzki. And the company of these great Gentlemen are the problem for the Barca genius. It's not that these are players who make Messi feel miniature in status. The problem precisely is that three of them - Djokovi, Bolt and Vettel are players who plays in a Individual sport. So at the time of voting, the fact that messi plays a Team Sport will act against him. You cannot blame the Jury members for making such a choice. If you are given thge choice of picking between Messi and Djokovic, you will probably end up picking the Serbian because he fights alon and Messi fight along with his team. Eventhough Messi have achieved almost everything compared to Djokovic's achievement - scored 53 goals, Won numerous titles, scored and assisted in every competition in this calendar year, but still a counter argument could be placed "That he could not have done it without his teammates".
In any award, especially one designed to select the best - the comittee has to make sure that there is a level playing field. And that precisely what Laureus doesn't do. Looking at the nominees, it doesn't require extra ordinary intelligence to predict that the winner would be coming from those three - who plays the individual sports. That's why Laureus has to seriously think about having a seperate Category for Team Sports. Otherwise, in this present form this Award is a symbol of discrimination against the Team Sports. So till that time Messi most probably have to satisfy himself with the pringles and the Balon d'Ors. Incidently the fan following for the Team Sports outnumber the Individual Sports. Meanwhile FC Club has been nominated along with New Zealand's World Cup-winning rugby team, England's cricket team, Japan's World Cup-winning women's football team, NBA champions Dallas Mavericks and Formula 1 constructor champions, Red Bull. We definitely have a serious claim there, but I won't be surprised if Red Bull is awarded. Looking at the jury members it won't come as a surprise.
Unfinished Copa del Rey Business Left
Following the Club World Cup triumph everyone is in kind of a holiday mood. But there is a job left to be done before the break. Barca will play the second leg of the Copa del Rey clash with L'Hospitalet at the Camp Nou on Thurday night. The South American contigent and Keita has been released for an early vacation, hence they will not be available. Guardiola could rest a majority of first teamers. The first leg of the tie ended 1-0 in Barca's favour. But that put this tie in a very delicate situation. That means there is a job to be done and will have to done without some major players.
All About FC Barcelona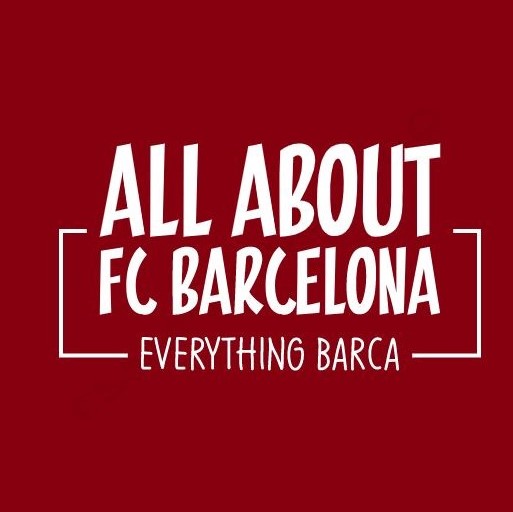 AllAboutFCBarcelona.com is a Blog dedicated to the Most prestigous Club in the world, FC Barcelona by an ardent fan. Here I discuss about the Latest happening surrounding our Club and present my Views about the same.