With the completion of the last of Group matches yesterday, we now clearly know the clubs which will go to the next stage of 2011-2012 Champions League Tournament. Bayern Munich, Napoli, Inter Milan, CSKA Moscow, Benfica, FC Basel, Real Madrid, Lyon, Chelsea bayer Leverkusen, Arsenal, Marseille, Apoel Nicosia, Zenit St Petersburg, Barcelona and AC Milan are the ones qualified for the knock out stage of 2011-12 Champions League. Last night was quite disastrous for the two clubs from the city of Manchester. Despite winning 2-0 against Bayern Munich at home, the cash rich Manchester City found themselves going out of Champiosn league as Napoli won at Villareal. But the shocking result of the night was Manchester United going out losing to FC Basel. Italy with three teams lead the country wide representation in knock out stage. Spain, England, Germany, France and Russia all have two clubs representing them, Portugal, Switzerland and Cyprus has one each. The last time Manchester United got out in Group stage was in 2005-06 season, a season in which FC Barcelona triumphed in Europe. To make matters more interesting in the 2005-06 season, Manchester United got eliminated on the 7th of December. So are the stars are aligning perfectly for us? Let's hope.
This year's group stage threw some serious surprises. Group A was the Group of Death with bayern, Napoli, Manchester City and Villareal in it. It was clear from the start that that group would be decided on minute details and eventually Manchester City had to pay for sharing points against napoli at home. Group B didn't throw much surprise as Inter and CSKA qualified as expected. Group C was the real surpise. When the Group was done, everyone expected Manchester United to top the group and Benfica to come second. But shockingly Benfica and Basel came through teh group eliminating Manchester United. There was no doubt about who will qualify from Group D at any stage, with Real Madrid and Lyon getting through. Group E again was tough and proved to be very interesting. Chelsea and Valencia were teh favorites, but Leverkusen thumped Valencia to take the second spot. Arsenal's Group - Group F was also tricky but they along with Marseille went through at the expense of Dortmund. Another surprise Group was Group G - the group of teh light weights. It had Apoel, Zenit, FC Porto and Shaktar, many expected Shaktar and Porto to go through. But Apoel surpised everyone by topping the group and is joined by Zenit. Group H threw no surpise with Barcelona and AC Milan qualifying.

Now comes the big question of whom will you like to meet in the second round. We could face anyone of Zenit, Marseille, Bayer Leverkusen, Lyon, FC Basel, CSKA Moscow and Napoli. There is no very big team of which we should be afraid of. But it's still better to have an easy draw. FC Basel will be my ideal choice as an opponent. I would prefer not to travel to Russia. A look at the teams which have qualified as second, clearly shows that only Napoli and AC Milan would be tricky. So all eyes are on the Last 16 draw.
All About FC Barcelona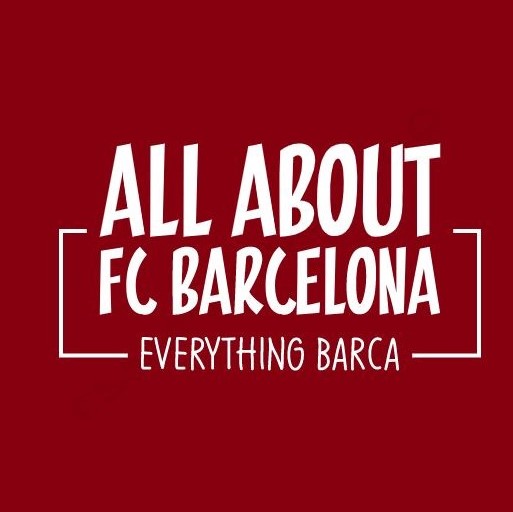 AllAboutFCBarcelona.com is a Blog dedicated to the Most prestigous Club in the world, FC Barcelona by an ardent fan. Here I discuss about the Latest happening surrounding our Club and present my Views about the same.