There is no doubt that every Barcelona and Real Madrid fan is still reeling under the effect of the brilliant El Cklasico night at the Bernebeu on Saturday. Can't blame anyone as it usually takes more than a day atleast to get over these. The reactions from both Camp to the result was very much interesting. Barcelona fans felt they were vindicated, whereas the Real Madrid ones were shattered to pieces. A stroll into any of Real Madrid blog and you were able to sense the extend of dissappointment. Cristiano Ronaldo getting the stick for the poor performance was normal, that usually happens when someone happened to spend 94 Million Euros on a player. But Iker Casillas getting the stick was quite shocking, especially counting the number of saves he pulled even in this match. Real Madrid fans were calling for both of them to be benched for the next Clasico. That was seriously hillarious. Meanwhile Mourinho who for once appeared to be a bit graceful in defeat, never forget to take a swipe on the GOD. Now it looks after UEFA, UNICEF, Referee etc it's the Almighty himself who has aligned with us. As the saying goes "Fortune favours the Brave", that also happened in the match. Xavi was brave enough to take the shot, just like Real madrid frontline was brave enough to press Valdes and forcing the mistake for their goal.
For Real Madrid this match was the moment when they finally leave Barcelona on their trail and move ahead. It was build up as that pivotal moment. Hence the scale of disappointment also was really great. You could sense that from the reaction of fans and their press. After the 5-0 defeat last season, it was all playing catch up for them. This year's Super Clasico showed that they have improved as a team and gave a self belief to the fans that they were closing the gap. Their build up to this match was excellent winning 15 matches in a row, scoring tons of goals. So all was set to get the revenge for the manita humiliation. It started also well scoring thei goal with just 23 seconds on the clock. But the time it ended that was all gone, the belief of expected Euphoria gave way to desperation and self doubts. Immediate reaction from majority Madrid fans were that whether they will ever better this Barcelona side. You can't blame them for this reaction. Such was the build up to this match. Madrid based AS media house already had their front cover designed for an expected Madrid win. This video gives a glimpse of that.
Media houses and Journalist were competing among themselves to write about the expected Real Madrid victory. Even neutral journalist were searing by Mourinho's second season record and the expected end of Barca cycle. Mourinho had turned this Real Madrid style into a perfect counter attacking side, which actually was the best strategy against Barca. So they were literally shocked about that perfect counter attacking third goal. They all were right about the fact that Real Madird had indeed improved. But what they were wrong about was banking on that this Barcelona side had become static. They forgot that this Barcelona side has indeed competing against themselves and will keep on improving, especially with Mourinho at madrid they don't need any more motivation factors.
As far as being a Barca fan is considered, we are all felling a sense of vindication after seeing our boys triumph at the Bernebeu. We have been crying at the top of our voice about how our team still remain superior to this Madrid side. But nobody listened. They all swore by Mourinho. He was supposedly the guy who had the measure of this Barca. He had conquered this Barca with Inter Milan, so it was natural that he did the same with Real Madrid. They all tend to forget the fact that in that season we had a 2-1 head to head record against Inter, and we got out of the tournament by a goal which was clearly offside, also we had a perfectly legitimate goal denied by the referee. These thing doesn't matter for them in the scheme of thing as they were all waiting for us to fail. But once again our boys showed them that we are not only a team of skill but also grit. We may not have a plan B as others argue, but then the question is do we need one. We do have alternative systems and plans but our Plan B's are so interlinked with the Plan A that normally people does not recognise. This match was a testimony of that. The way Guardiola shifted our formation to get back into the match may not have been fully understood by others, but they were a bit mesmerised by that. The last 24hours saw everyone from footballing media throwing showers of praise on us, but every Barca fan know that it's going to end pretty soon. The very next time Real wins two match in a row they will be once again heailing them and doubting us.
Where are we Standing now?
All the euphoria associated with this victory would have been drumed down by the moment you read this. Or atleast we should try to. We have a very important World Club Championship Semi-Final clash on our hands. Also as Guardiola said "The Title is not won in December", we should remind that at every moment. Real Madrid can win the league without defeating us in the return leg, and we should be vary of that. There is no sense in winning Clasico's if it cannot lead us to the ultimate price. So we should realise the ground realities. The ground reality is that we remain tied with Real Madrid with them having one game in hand. So by the time our boys return from Japan, we could be three points behind them. That means we would be devoid of any chance to slip further in the league. If we did and Real Madrid didn't, the return Clasico when it arrives could be a match of no significance. Going by their performance after last year's 5-0 defeat, Real Madrid will get over this soon. That's what we also have to do. We cannot let this wonderful victory go in vain. We may have won a very significant battle, but the War is still On.
All About FC Barcelona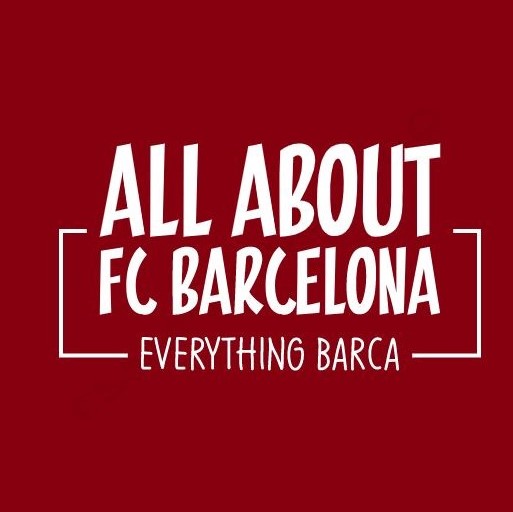 AllAboutFCBarcelona.com is a Blog dedicated to the Most prestigous Club in the world, FC Barcelona by an ardent fan. Here I discuss about the Latest happening surrounding our Club and present my Views about the same.