Well, there are two games left for us in this season - one a pretty much insignificant one for us and another one which is worth dying for. The insignificant one takes place to morrow at Malaga with both teams having nothing to play for. Guardiola has taken this oppurtunity to rest a majority of his players ahead of the Champions League final clash at Wembley. Valdes, Messi, Xavi, Iniesta, Villa, Puyol and Pique all are ommitted from the squad which will make the journey to Malaga. Unfortunately Fc Barcelona's opponent in this year's big final, Manchester United is not blessed with such an oppurtunity. It's not because they failed to win the title till now, infact they won it last season. But the stupid FA has some even more stupid rule which forces Manchester United to field a very strong side. La Liga management, definitely looks like having some competition over there. On apositive note, it could help the players to get into full focus ahead of the big final on 28th. Meanwhile Guardiola has rested almost all the regular first eleven and we have to wait to see how it will affect the players. But majority of Barca's World Cup stars will gladly take this two week off, especially after that emotionally draining El Clasico series.
The final on 28th May at Wembley will be a repeat of the 2009 UEFA Champions League final. Every Barca fan would be hoping that even the result also repeat as that night. For the record, FC Barcelona won that final 2-0 with goals from Eto'o and Messi and it was Guardiola's first match of that tournament. Following that match I did write an article underlying the reasons why Manchester United were played off the park at that night - Why Manchester United Lost?. if you got some time, take a look. Many put the blame of that timid performance on the likes of Ronaldo, RFooney etc. But as I wrote in the article, that lose was solely Ferguson's responsibility. Ferguson was fooled on that night by the invinsibility aura created by the Englis Press and got all his tactics wrong. Instead of putting Ronaldo straight on an aging Sylvinho he put him at the centre, Rooney was played out of position on the right and the list goes on. But the biggest problem that he created a belief in his players that we were just a push over, especially with the absentees. The way they reacted to that early goal was the prime example of what I described above - they looked clueless, something like that wasn't on the script.

But it will be foolhardy for any Barca fan to think that Ferguson would not have learn from his mistakes. He definitely looks to have. There is a definite undertone to his preperation, but pointing the foolishness in writing their chances off. Compared to the side which played in Rome, this Manchester United side is definitely appears light-weight. But then this side is not motivated by any individual players but by that old Manchester United spirit which saw them win the Champions League title at the Camp Nou. At the start of the season, everyone including myself(eventhough it doesn't matter) wrote off their chances. I honestly believed the only thing they could win this season was may be the Carling Cup. But like everyone else we were proven wrong. And it's all based on that spirit, and that's what Barca has to be worried about. Unlike in the final in Rome, FC Barcelona will start as firm favourites against the English Champions. That could create potential problems for us. We could lose a bit of focus in the pre-match hype and that could something which will be worrying Guardiola. But this team, especially this season has performed very well when faced with tough challenges. Apart from that ridiculous first half performance in Copa Del Rey, this team has never disappointed us.

Wembley has been quite special for both these teams. It's quite stunning to learn that both of theirs first European triumps happened at the Wembley. As a matter of fact, that one was at the Old Wembley, but who cares. Barcelona fans has been believing for sometime that with the final being at Wembley, it's our destiny to win this one. I also hope so and pray for the same. But then nobody could complain when similar claims are made by the Manchester United fans. Both their teams believe it's their destiny to win at this stadium. When two weeks back Xavi declared Manchester United as the favourites for the final, everyone dismissed it as being too polite and generous. But a closer look and you can see the point. The new Wembley stadium was opened in 2007 and was widely criticised for having one of the worst pitches in England. The pitch till now has been relaid ten times and still every team which plays there comes out with crying about the pitch. I am not sure whetehr any of our players have every played there but Ferguson's boys would be knowing the pitch like back of their hand. It would be quite tricky for our boys to negotiate this pitch meanwhile Manchester United would feel like they are playing at home. Eventhough we are seeded as the home team, Manchester United would not completely agree.

It's not like Ferguson don't have any worries in the build up to this match. His biggest worry would be about the line up for the final. Everyone knows how Barca will be lining up. We most probably will have all our regular starters. So I will be definitely surprised if the line-up is different from this - Valdes, Alves, Pique, Puyol, Abidal, Busquets, Xavi, Iniesta, Villa, Pedro and Messi. Ferguson meanwhile will still be having real head-ache deciding the midfield. Matches against FC Barcelona are decided in the midfield and the midfield decision could be quite tricky for Ferguson. Manchester United plays the best when they have a four man midfield and Rooney and Javier Hernandez up front. But it has to be seen whether Ferguson will go for that from the begining. He may prefer a 4-5-1 fromation as he recently tried against Arsenal. That means most probably Rooney playing upfront alone and a midfield of Valencia, Park, Carrick, Fletcher and Scholes. That could do well to stiffle Barca's midfield. Barca defense could be in for some tricky time with Valencia cross from the left side. Abidal is going to be key in defense. Manchester United this time around will be trying to stiffle our midfield as much as possible and to be solid at the back. There major weapons will be the set-pieces where they could be a handful for our defense.

I don't expect them to out and out attack us, we may only see the inform Javier Hernandez in the second half. But this could one heck of a tricky match for us. Manchester United has been written off many times this season but they still found their way out. They are at the biggest final of the season and that too without playing to the very best of their ability. But one thing they will not lack is the spirit. We one the other ahnd has to be careful that the pre-match hype doesn't get into our head. One good thing about our progress is that we definitely had to go through a tougher campaign than Manchester United, and traditionally that helps. Without any doubt, this final is being fought between two of the most consistently performing teams in Europe. This is Manchester United's third final in four years. Meanwhile Barcelona is making their second in four years. This match may not end as a classic but definitely looks to be very intriguing.
All About FC Barcelona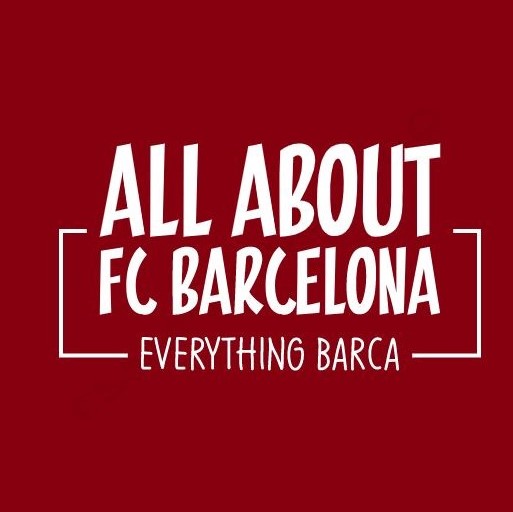 AllAboutFCBarcelona.com is a Blog dedicated to the Most prestigous Club in the world, FC Barcelona by an ardent fan. Here I discuss about the Latest happening surrounding our Club and present my Views about the same.