FC Barcelona vs Real Madrid encounters usually in a literal sense is described as a Sporting war between two of the most famous clubs, but this time around it is definitely a War(not only in literal sense). The relationship between the two clubs are at the edge of no return, and it won't take a genius to predict taht by the time this match is over - it would have already moved into a point of no return. Both camps have been up in arms following the very controversial leg at Bernebeu and no party is not letting things to settle a bit. As Sid Lowe wrote, in all these histrionics the real loser could be only one team - The Spanish National side. I will be really surprised to see any harmony between the Barca and Real players in the Spanish side as the relationship has deterirated significantly since the start of El Clasico series. Many national side had worked tirelessly without success to defeat this national side. But it looks like they only needed a little bit of Mourinho. At this very moment, Real madrid has filed an officiant complaint to get six Barca players suspended. They still argue that the challenge of Alves by Pepe was fair. The best answer for that is what Hiddink said - "If Dani Alves had had his leg on the grass, that leg would now have been ­broken." That explains a lot of the violent nature of that challenge.
Real Madrid will not have the service of three of their chief trouble makers for this match at the Camp Nou - Pepe, Ramos and of course teh chief trouble maker Mourinho. How will Mourinho approach this game is still an open question. But my guess will be that he will go kind of what he did in the first Clasico in the Camp Nou. We should be saying two defensive midfielder in the form of Xabi Alonso and Diarra. Ozil should play ahead of him and then at the front most probably there will be trio of Ronaldo, Benzema and Maria. With a 2-0 advantage for us, Real Madrid may have to chase the game from the begining. So that should help us in controlling the game more that its been usual in the recent Clasico. Keita was exceptional in the match against Real Madrid at the Bernebeu but I would definitely start the midifled with the trio of Busquets, Xavi and Iniesta. The defense should remain unchanged with Alves, Mascherano, Pique and puyol. Mascherano and Alves has to be extremely careful not to pick up any yellow cards. The front trio should remain unchanged with Pedro, Villa and Messi.

Messi is just a goal away from equalling Van Nistelrooy's record of 12 goals in a season. With Real Madrid forced to open up more than usual, we can expect him to equal that. We may be up by two goals but this could be a very tricky match. Real Madrid players will give it a final go and if we are not careful enough that could seriously hurt us. The trick is to make the scoreline at 0-0 by the end of teh first half an hour. Once we achieved that I think the rest of the match could be like a stroll in the park. It's the initial tidal wave which we have to resist and the rest should play directly into our hands. Jose Mourinho has never won a game at the Camp Nou and his last visit here ended with a 5-0 defeat. Technically he is not in charge and hence we can't bank on that record of his. But we definitely can bank on the performance of pur players. Many Barca fans may have their doubts following the 2-1 defat at Sociedad, but you should remember that game was a testimony of what will happen if we go without a defensive midfielder. Once again we lost when Puyol wasn't playing and don't worry Cules our Captain fantastic is going to be back.
All About FC Barcelona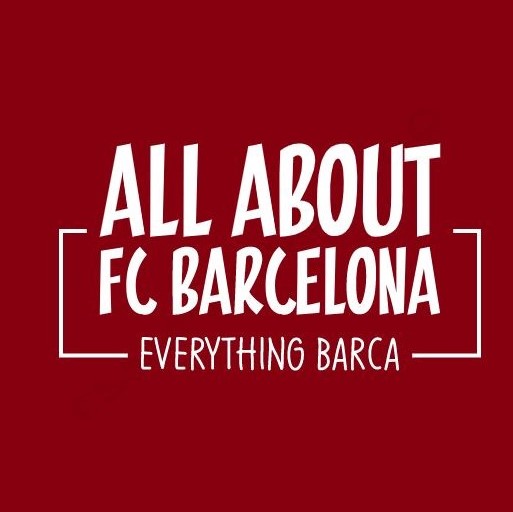 AllAboutFCBarcelona.com is a Blog dedicated to the Most prestigous Club in the world, FC Barcelona by an ardent fan. Here I discuss about the Latest happening surrounding our Club and present my Views about the same.