Whatever be the result, come tomorrow history will be made. FC Barcelona and Manchester United will face each other in this season' biggest final, UEFA Champions League final at the Wembley stadium, a place both team claims as their destiny. The Old Wembley stadium has been very precious for these two teams - having won their first European titlesover there. What will be in store for these two clubs when they meet each other tomorrow night at the New Wembley stadium. Two seasons ago, an all conquering Barca side made short work of a highly talented Manchester United side to lift their third European title. That match and the embarrasing loss has been in every Manchester United players mind in the build up to this final. You can sense that from their repeated emphasis of making ammends for that loss. Ever since the loss at Rome, Sir Alex Ferguson has repeatedly gone on record stating that he knew what went wrong that night and will make sure that its not repeated again. Barca has only played at the New Wemblye stadium one, a season opening friendly at the New Wembley. Meanwhile Manchester United has played seven matches over there and Park was quick to point out that Man U will be having the home advantage for this match. Strangely enough Barca has been seeded as the home side in tomorrow's final. The good news is that we have never lost an European cup final after being seeded as the home side.
With Milito being declared fit last week, Guardiola will have a full strength team to pick from - a luxruy he never had before that match in Rome. Yes, that means our Captain caveman is also back and will play and that is real good news for fans, why?, we never lost a single match with him in the side this season. Guardiola was the part of the Barca side which lifetd the European Cup for the first time in 1992. Hence its an emotional return for our Coach to this stadium, eventhough that final was played in the Old Wembley stadium. FC Barcelona is the fans and pundits favourite to win tomorrow night, but Guardiola would do well to remind his side what happened in Athens in 1994. We were huge favourite to lift the European cup but ended at the receiving end of a 4-0 drubbing. Also its time to remind the players that the last final we played we ended up in the losing side, courtesy of a goal from Ronaldo.Proceeding with a little bit of caution will not do any har for Barca.

Whether its Manchester United or Real Madrid or Chelsea, we only play football in one way - The Barca Way. So you don't have to be a rocket scientist to know about what formation we will be playing tomorrow night. We will start with the usual 4-3-3 formation. The only selection dileama facing Guardiola is whether to start with Abidal. I would say start with him. My defensive set up will be Valdes at goal, Alves, Pique, Puyol and Abidal. Abidal may not have played many matches after his comeback, but he looked solid enough in those matches, especially helping out a inexperienced defense. A 70% on form Abidal will be a better option than Adriano and Maxwelll or Puyol on the left. Puyol needs to partner Pique in middle as that brings more command to defense. Abidal on left will do well to negate the threat of Valencia, which could one sure hand source of trouble for us. The rest of the line-up will be child's play - Xavi, Busquets and Iniesta in middle. Messi playing as a false 9 with Villa and Pedro flanking him on both sides.

The biggest talking point this week is how Ferguson is going to line-up Manchester United. Telegraph published a report of how Ferguson will start the game. According to them he will have a line up of Van der Sar, Fabio, Ferdinand, Vidic, Evra, Valencia, Carrick, Giggs, Park, Rooney and Hernandez. But I tend to disagree. Why? Because Ferguson has repeatedly emphasised at the need of not conceding early goals against Barca. So I believe he will go for a much more defensively solid line-up to start with. For a starter he most probably would employ a 4-5-1 formation, precisely speaking a 4-2-3-1 formation. I will not be surprised to see O'shea start on the right of defense. if there is a man whom Ferguson will trust his life with, I believe it has to be him. The rest of the defense should say the same. The midfield will most probably see Valencia, Carrick, Fletcher, Park and Giggs. That means Rooney most probably would play upfront as a lone striker.

The key to any match against FC Barcelona is midfield. The one team who controls effectively the midfield will go on to win the game. Alex Ferguson may not have known that two years ago but now he perfectly understands that. Hence expect every Manchester United players to close us down as early as possible. The idea would be to suffocate midfield trio of Iniesta, xavi and Busquets. It has to be seen how much it will succeed. For Barcelona the main threat will come from Manchester United's aerial threat. This will be unlike any team we have played this season. Corners are going to be a one heck of a job to deal with, the solution is don't concede them. Rooney and Valencia with their pace could seriously hurt us if our boys are caught out of position. This is why I would go with abidal as he faster than usual defenders. In a final like this small factors will decide the final outcome. You don't have to be the best team to win it, you just have to be the effective one. Manchester United is a very effective side, who does well with their oppurtunities. A lot will depend on Villa as he has to somehow find his form back. We may not be able to concede giving up on gilt edged chances. The key for us will be to score in the first half, maybe as early as possible. An early goal will put the match straight into our hands, so teh secret is get some. I will go for a 3-1 victory for us.
All About FC Barcelona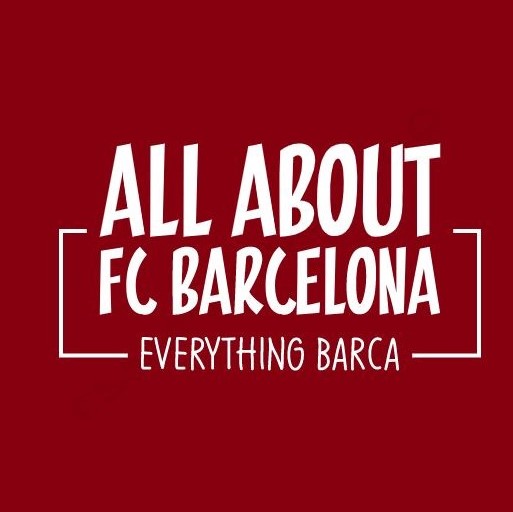 AllAboutFCBarcelona.com is a Blog dedicated to the Most prestigous Club in the world, FC Barcelona by an ardent fan. Here I discuss about the Latest happening surrounding our Club and present my Views about the same.