FC Barcelona took a huge step to retaining their La Liga title with a massive 2-0 victory against city rivals, Espanyol. With this victory we require only one more point to secure the title and we can expect the team to round that up on their trip to levante in mid-week. Iniesta opened the scoring for Barca in the 29th minute and Pique completed the scoreline with a header in the 48th minute. Guardiola rested Puyol for this all important derby match. We had Alves, Pique, Mascherano and Fontas in defense. Xavi, Iniesta and Busquets formed the trio. And we had the usual MVP up front - Messi, Villa and Pedro.
As expected with derby matches, the match started in a frantic pace. In the first minute itself Espanyol won a free kick just outsid ethe box but luckily the shot was a bit high. Espanyol were trying to limit the space available for us in teh midfield and they were doing it well at the start of the game. In the 18th minute we had our first shot on target in the form of a very weak shot at Kameni. Messi was having a torrid first fifteen minutes with Espanyol players hacking him down the moment he gain possession, Messi being Messi it was easily said than done. In teh 20th minute Pedro smashed a great left footer but it was a bit close to Kameni and he was able to punch it away. The very next minute Iniesta forced a full stretch one handed save from kameni from a very tight angle. In the 24th minute Alves had to intervene to prevent Espanyol getting a shot after Pique's mistake exposed the defense. In the 28th minute Messi made an absolute fantastic turn receiving a high ball leaving three defenders for dead but noone was there to make any contact with his cross across the face of goal. In the 29th minute Iniesta opened the scoring for Barca after picking a lose ball from defense, rushed into the box, cut inside and smashed the ball past Kameni to take us 1-0 ahead. In the 37th minute David Villa blew up an excellent oppurtunity after a great Xavi back flick put him through, no one could believe he missed that one. The 1-0 scoreline at halftime was a very good one, but everyone knew that a repeat of last week is very much on cards if we were going to bank on that scoreline.
In the 47th minute Pedro had a shot saved by Kameni. Pique put Barca 2-0 ahead from the resulting corner. In the 54th minute Osvaldo held back Mascherano and turned brilliantly and send in a terrific shot but Victor Valdes was equal to the task. In the 57th minute Valdes was forced to make yet another save after Pique slipped at the very crucial moment. In the 71st minute AGuardiola took off Fontas and brought in King Abidal. With a 2-0 lead and Fontas playing well, in normal circumstances Guardiola would have delayed any substitution. But we have to get our regular full back to full match fitness for the visit to Wembley. In the 74th minute Messi slipped the ball to Iniesta on the left, Iniesta attempted to find Villa in the centre but the defense somehow cleared that cross. In the 83rd minute Pedro was taken off and was replaced by Afellay. Guardiola then took off Xavi for Keita in the 90th minute.

Once again we palyed a highly efficient match shutting off the opponents. We were nowhere near our personal best but we still did the job and should be able to round up the League title on Wednesday. That should give some serious rest to our players, who have looked a bit tired in recent matches. The only drawback of tonight's match was Messi not getting to cut the lead of Ronaldo in the Pichichi race. But it should not worry anyone as that title is already lost for Messi. He will surely be rested in coming matches, so I don't see much goals for him in League now. Once again Iniesta controlled the match from onset. he wasn't at his best(giving away possession cheaply at times), but it was when he started to impose his game we started to look dangerous. Pique looked to have shooked off his shaky period and produced yet another solid match. Villa once again was very much below par throughout the match. Fontas who once again started at Left back produced a decent match. But throughout his match he showed that he is more comfortable playing the centre back role than the left back. Now we have to finish the job against Levante on Wednesday, so that the Celebration can start as soon as possible.
All About FC Barcelona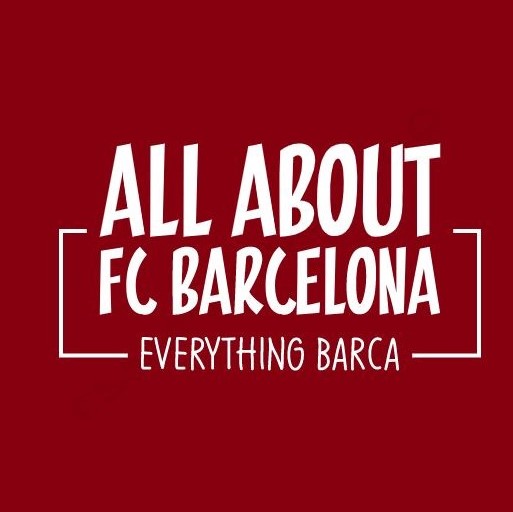 AllAboutFCBarcelona.com is a Blog dedicated to the Most prestigous Club in the world, FC Barcelona by an ardent fan. Here I discuss about the Latest happening surrounding our Club and present my Views about the same.