Victor Valdes is undoubtedy the most successful goal keeper in FC Barcelona's history. He has won 3 La Liga titles, 2 Champions League titles and had succeeded in kissing the Copa Del Rey trophy and the World Club Championship. He is undoubtedly the No.1 choice for Barca. FC Barcelona management last season tried to find a replacement for Valdes, but in the end decided that he is the best option available for Barca. He has been a part of Spanish Under - 19, Under - 20, Under - 21 squad but is still waiting for his first Spanish National Team call ups. It is quite strange to see such a successful Goal Keeper failing to make into the squad of Spain's Nationa side. Such is the abundance of Goal Keeping talents in the Spanish National side. Spainish Captain Iker Casillas remains undoubtedly the first choice and remains miles ahead of competition. Pepe Reina, a Barca Youth team product remains the second choice and rarely gets a chance due to the dominance of San Iker. Diego Lopez has been the third choice for so long and he is supported by his consistent performnace.
Victor Valdes is the best for Barca, but not good enough for Spain?
It is quite strange that when majority of the National teams in the world is struggling for a quality option in the goal, Spain is blessed with four of them( all of the same age group). I saw a comment somewhere with an English fans asking whether is there any chance of Valdes being eligible for playing in English side, quite funny. Valdes always was considered as a good goal keeper who is regularly error prone. He had a habit of throwing the ball to the wrong person, especially when Torres was in Atletico Madrid . He is also not that brilliant in air. But for all his drawbacks, he remains a better option than many of his competitors. He is undoubtedly is the best when it comes to one on one situation. The likes of Iker, Buffon, Cech may be better than him but in the rest of the pack Valdes really stands out. Valdes has impressed everyone with his consistent performance in this season. Actually his performance had made the Spanish coach Vicente del Bosque to take notice. Vicente del Bosque did not hide the dilemma he is facing when he said that "Valdes has earned the place but may not get the call".
Victor Valdes is probably the World's best when it comes to one on one
To an extent Barca's style of playing has been the bane for Valdes. We always remembered the moments when his mistakes gave goals to opponents - like giving the ball to Torres couple of season ago, or like giving the ball to Pena in last season or misjudging the trajectory of the ball in the defat against Rubin Kazan the list goes on. But we all always tempt to forget his performnce in crucial matches. He has a habit of pulling out the unexpected in big matches. Champions League final in Paris saw Valdes denying Henry from point blank range twice when the team was a goal behind. Had one of that gone in, it would have been over for Barca. But we all remember the goals from Eto'o and Belleti from that match. Last season when Madrid visited Camp Nou - Valdes was there again to deny Drenthe in a one on one situation. Recently against Valladoid he once again showed how good he is. FC Barcelona's defense always play a high line and because of that Valdes on most occasion is left alone to deal with most dangers.

Valdes recently had expressed his wish to feature in the Spanish National squad. After two really good season, he may right to demand a place. But the problem is that niether Lopez nor Reina is doing bad. Now that's a tough call for Vicente to make. Usually you replace a player from the squad when they are under-performing or some exceptional talent is knocking the door who will regularly make the first eleven. Eventhough Reina has not been anywhere near last season's form he still might hold to the second choice position and Diego Lopez also is not doing bad. With Iker present in the squad, he will always be the Numero Uno and above all he is the captain of the side. Valdes' recent performance does demand Vicente to replace Lopez with him in the squad. But at this moment del Bosque looks unwilling to take such a decision. So with all due respect to Valdes' performnace and skill, I would be surprised to see him making the squad this season. Maybe I will be delightfully proved wrong when the squad is announced - always unexpected things happen in football.
All About FC Barcelona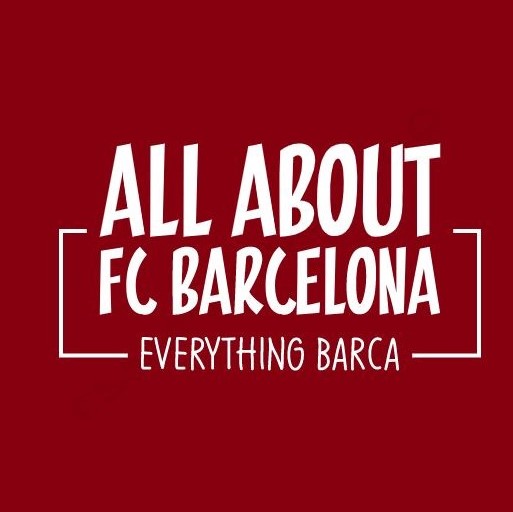 AllAboutFCBarcelona.com is a Blog dedicated to the Most prestigous Club in the world, FC Barcelona by an ardent fan. Here I discuss about the Latest happening surrounding our Club and present my Views about the same.