The Eto - Ibrahmovic swap was the second biggest thing to happen in the summer. It came through with a lot of skepticism. Especially considering that Ibrahmovic was replacing one of Club's prolific goal scorer - a guy who has score crucial goals in both of Barca's Champions League Triumphs. I myself was not a huge supporter of the deal especially the cost associated with it. But Ibrahmovic did prove his doubters wrong with a series of goal scoring performance at the start of the season. He did lack the speed on the counters but what he had in planty was great form in front of the goal. He till now hasn'y fully integrated to Barca's style but had developed a key understanding with Lionel Messi, which helped him in getting so much goal in the start. His first Clasico saw him winning the match for Barca - which surely have made him more acceptable for majority fo Camp Nou faithfuls. But after a great start to the season, a string of average performance from Ibrahmovic has sow new doubts in Barca fans .
The biggest criticism about Ibrahmovic is that he is trying too many fanciful stuffs. Many a times in matches you will see him unsuccessful trying the back flicks and stuffs when normal play would have been enough. He has been doing the same from the beginning of his Barca career and to his credit has produced some excellent results with those. But do you really need your centre forward to do these things or go for a straight assault on the goal. The problem with Ibrahmovic is that he is more talented that any of the usual centre striker. So we can't really blame him for trying these tricks in Barca's playing style. But there is no doubt that he is doing these more often than required. Things are going well for him till now but his form continue like this he would be forced to hear some unpleasant comments pretty soon. One factor which is in favour of Ibrahmovic is the overall performance of the team. While the team is doing well he will get enough time to get back to form as no one will notice his sudden drop of form. Time I believe is in Ibrahmovic side but he would do a world of good by keeping his game simple till he hits great form. If he keeps it simple the likes of Messi, Iniesta and Xavi will deliver him huge number of goal scoring oppurtunities for him.
Guardiola's decision not to give Bojan much time will also work well for Ibrahmovic. In the last 3 - 4 matches in which Ibra has been below par, Guardiola never tried to give Bojan more time. That shows that Guardiola is ready to wait for his striker to regain his form. To his dis-advantage, Bojan also failed to take advantage of any opputunities given to him. Then it is harsh to criticise him as he never gets to play more than one match in a row. Pedro has been more effective and lucky this season and it reminds of Giovani's plight in his first season when Bojan was scoring all those goals. Only difference is Bojan is in the receiving end of fortune now. With Bojan out of selection we have only one option in the centre forward position and that is Zlatan Ibrahmovic. So it will be necessary for Barca's title hopes, especially in Champions League to have their centre striker in full flow.
All About FC Barcelona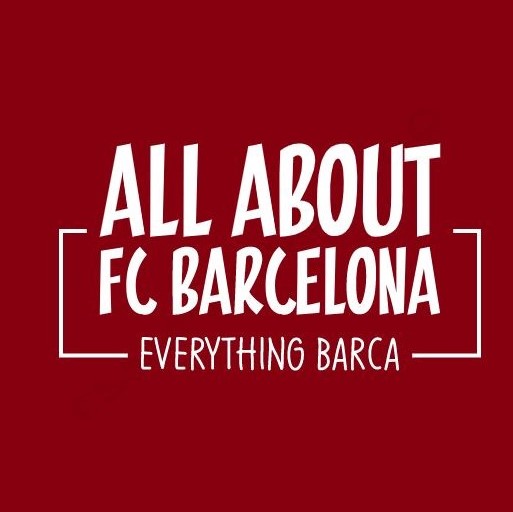 AllAboutFCBarcelona.com is a Blog dedicated to the Most prestigous Club in the world, FC Barcelona by an ardent fan. Here I discuss about the Latest happening surrounding our Club and present my Views about the same.