FC Barcelona website has reported that Zlatan Ibrahmovic will be arriving at Barcelona on Sunday for Medical. At the same time FC Barcelona has given permission for Samuel Eto and Hleb to got to Milan for Inter Medical. In the end of the deal the only team which could be smiling has to be Inter as they got a quality striker and a good player plus some around 48 million Euros of cash to play with. It has been a good business for Inter than for Barca. Now Barca has to find immediate cover for other positions especially the position left by Hleb. There is a high chance that Gudjohnsen also will move away and we may need another one more player to fill that position. It is clear we will not be able to fund those transfer from Player sale and we also might have stupidly give more than what was needed to Inter. For me this is one of the most idiotic business done by the club in its history. FC barcelona never was a club who use to inflate price but in Ibrahmovic case we have followed the Madrid path. Laporta may deny it but there is no difference between Madrid's huge spending and Barca's this deal. Atleast Kaka and Ronaldo have more star value compared to Ibrahmovic. It is also yet to be seen how Ibrahmovic's arrival upset Barca's pay structure. Zlatan was the highest paid star in Europe, but because of lower taxes in Spain he will take a pay cut, but still it will be closer to the likes of Messi (the real superstar of the team).

Samuel Eto'o has been one of the most dynamic player in Barca's history. A player who succeeded last season evethough his coach never had a bit of confidence in him. Eto'o has been the outcast in Guardiola's squad last season, but everyone expected the wonderful performance last season might have made Guardiola re-think. But never, Guardiola works with his strange pre-conceptions. "Once an Outcast, Always an Outcast" in Guardiola's books. For the last few weeks most of the Barca supporters have ridiculed Eto for not putting club first. Why he should? Will all these fans who point their fingers at Eto put their Company ahead of their job and family. I doubt so. Eto was hired for doing a job; and simply put he did that with perfection. He don't need to see whether Barca made money form his sale, he was hired to score goal. It's plain and simple. many of these fans forgot that Eto'o has been an essential member in FC barcelona's resurrection in the recent past. He was an essential member in the Rijkaard era and did splendidly well in last season. How many centre-forwards are there, who have a 100% goal scoring record in UEFA Champions League Final. I thought Eto's wonder goal in this year's final turned the tie in favour of us. But majority of Barca fans always concentrated on his negative side. Eto is a very dynamic person, he could be a handful in dressing room and is more insecure than any of his team mates. But then traditionally centre-forwards tend to be more insecure than anyone in the team.

Everytime Barca is linked with a good centre-forward, Barca fans tend to highlight Eto's personality as a reason for the change. Sure he is a handful in certain situation, especially the tension he created after the criticsm of Ronaldinho in public was very hard to handle. But in the last two years he was very discliplined as far as i am concerned. Maybe Guardiola's treatment could have lighted the spark in him to excel well. And bloody hell he indeed did that. Another fact Eto haters put forward to ridicule him is his inability in air. Ibrahmovic maybe better than Eto in air but there is not much of difference between them. And to all those who thinks that Ibrahmovic is the answer to the "Park the bus mystery", I would say dream harder. The teams which parked the bus against us were Chelsea and Manchester United not some small team. Manchester United played a much iopen game against Inter last season and even then Ibrahmovic couldn't do anything. So it will be too much if we ask Ibrahmovic to solve that mystery for us. In the end this is a good deal for Eto than Barca. For a player it is always better to work with a boss who respect his contribution, and Guardiola does not do that.
All About FC Barcelona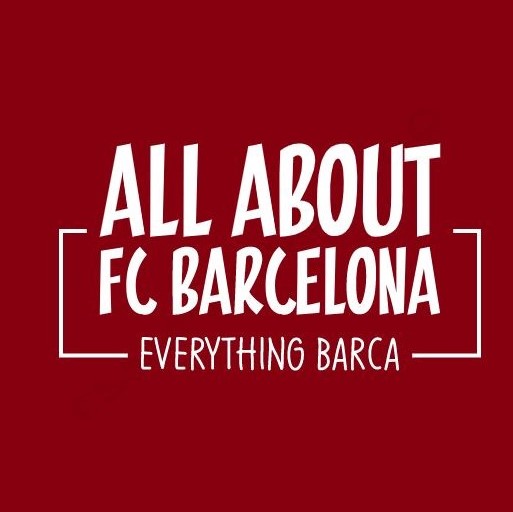 AllAboutFCBarcelona.com is a Blog dedicated to the Most prestigous Club in the world, FC Barcelona by an ardent fan. Here I discuss about the Latest happening surrounding our Club and present my Views about the same.