This is something which has gone through my head a thousand times. Is Guardiola that good a coach as he is been featured by media? Surely a guy who has won an unprecedented treble with this FC Barcelona side has to be good, but is he a legend. For me Guardiola at this moment is more of a disciplinary genius than a tactical one. Many may disagree pointing to the was he switched Messi inside in the Champions League final. But to be honest that game was all about blunders Ferguson made than the tactics employed by Guardiola. To Guardiola's credit he managed very well with the resources at his hand. Now many may ask whether Guardiola had no part in the success of last season, surely he had - maybe the largest part. He brought something which the Barca setup was lacking for the last two seasons - discipline. In Rijkaard's last two season there were no doubts about the fact that he was never in control. Guardiola came out with an iron hand approach and did kept a complete control on the proceedings. No one was able to take their place for granted and that proved one more point thing - FC barcelona had two bad season because Barca was playing bad, not because of others playing well.

But to all his credit Guardiola is not a tactical genius. He has been out-thought by Hiddink and looked lost till that dramatic turn-out in the injury time. Actually that was one battle we had trouble dealing last season. The same was with the way we played at Atletico Madrid. His reluctance to use substitutes to change the course of match was very irritating. Many a times we saw he holding back substitutes to be used as a time wasting tactic. The prime example was the Sylvinho substitution against Chelsea, don't call it a master piece, I thought he forgot we had a substitute left. More over he looks like a guy who comes with a lot of pre-conception. His reluctance to accept that Toure was the best defensive midfielder we had was a prime example of that. The way he handled Eto saga earlier last season showed his inexperience and reluctance to accept ground reality. And it looks like he has not learn from that also. Under him and Laporta, we successfully managed to unsettle Eto again without any proper back-up assurance. Strangely now every egg lies in Eto's basket. He can decide to stay in Barca for one more season and leave for free at the end of it, if he stays we will be forced to use him as a striker this season. Guardiola and Laporta went ahead with upsetting him without really taking ground reality of signing a replacement in account. Now mostly we have to cough up a much higer value to land Ibrahmovic, that again depends on Eto agreeing to Inter's terms.

But it might be too early to judge him. He is in his second season as a coach and will probably improve with more experience. He has all the making of becoming a good disciplined coach but I doubt whether he will be able to mold himself into a tactical genius. In FC Barcelona he is the ideal man as we always play a very attacking style and we need a guy to hold the team's discipline intact. But I would love to see him using his brain a bit more in transfer market. The Hleb saga was a disaster in making from the beginning. And we still have not addressed the left side issue. If he is planning to use Iniesta upfront more, that also could backfire as that will deprive us of the service of the best attacking midfielder in the middle. Without Iniesta it is easy for teams to double mark Xavi and take him out of the equation, we had seen it many times last season. I believe this could be the make or break season for Guardiola as a coach. There was not much pressure last season but that success means there will be more and he will be scruitinized in every step he take.

All About FC Barcelona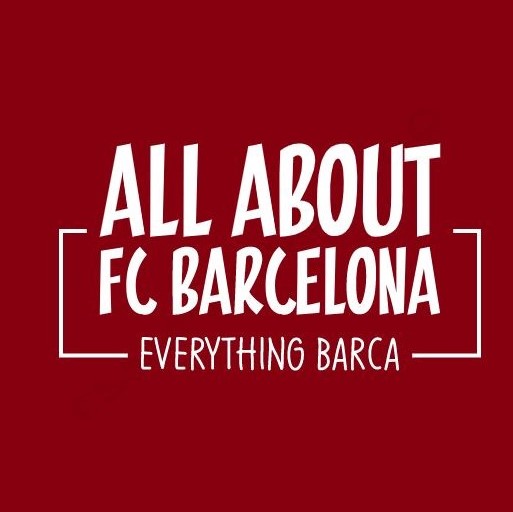 AllAboutFCBarcelona.com is a Blog dedicated to the Most prestigous Club in the world, FC Barcelona by an ardent fan. Here I discuss about the Latest happening surrounding our Club and present my Views about the same.