Reports are emerging from Spain that Samuel Eto has finally agreed to a 9 million Euro a year deal with Inter. There has been no confirmation from both the clubs but the players agent was recently quoted - that a deal is imminent. The whole saga of Eto - Ibra swap has taken some crazy twists recently. One media report suggested that Barca is ready to scrap the swap agreement and pay 75 million Euros for the Swede striker. That showed the desperation of Barca management to sign Ibrahmovic. With Eto agreeing to terms, this can be considered as the biggest signing of Barca history (it is still not clear whetehr Hleb is includede in the deal). Laporta earlier this season criticized Real Madrid for their extravaganza and inflation of the transfer market. He also recently defended the Ibra-Eto swap deal as nothing similiar to Madrid's transfer this season. But I am sorry to disagree with Laporta on this. Real Madrid with their purchase of Kaka and Ronaldo inflated the transfer market out of proportion. If the Ibra-Eto deal goes through we will be doing the same. Madrid atleast can justify that they have paid these enormous amount tow former WPOY. We can't even do that.

Samuel Eto has been an essential part of Barca's success for all these years - first with Rijkaard and now with Guardiola. It is not a huge surprise that he scored in both of Barca's triumph in Barca's greatest triumphs till date - the Champions league final in 2006 and 2009. With Eto one thing was guranteed - Goals. Ibrahmovic is a slightly different kind of player but more technically gifted. But he initially has to fit into the 4-3-3 formation we play so well. And with the price tag associated with him he has to score atleast 25 goals in league this season. Now that would be a huge expectation to live with. Many of the people point out that we have to change the team as we have won everything last season and they are firmly behind such a huge move. They all fear that not acting now will repeat the failure of 2006-07 season. But honestly how many of you have recommeneded to have Ronaldinho, Deco and Eto sold out after the 2006 Champions League final triumph? The truth was that Rijkaard lost it completely interms of discipline after that seasona and we basically paid for that. Still this deal could be good but the price of this is cannot be justified.

Another statistics that has been put forward to justify this deal was the aerial ability of Ibrahmovic. He was billed as Barca's potential answer to the Bus-Parking done by Chelsea this season and ManU a year before. Ibrahmovic is much better than Eto in air but I don't believe that he will be that good agaisnt the Chelsea and Manchester United defense. Last season I have watched the ManU vs Inter match and he looked impotent in that match. Maybe we can hope that maybe a one-off game. But he could be real threat when it comes to free kick. After the departure of Ronaldinho we were quite innefficient in this field and we could add another weapon to it by Ibrahmovic signing. Again then it is yet to be seen whether he will track back to help defense like Eto has done in all his times at Barca. It is quite surprising that Barca fans who yelled out at Madrid's huge signings weeks before is seeing this huge signing in a different angle. They justify this saying that it is essential for FC Barcelona at this point of time. But then it is quite surprising to see them crying foul at Madrid's signing as it was essenitial for Madrid to bring in major players after such a succeful season for their traditiona rivals.
All About FC Barcelona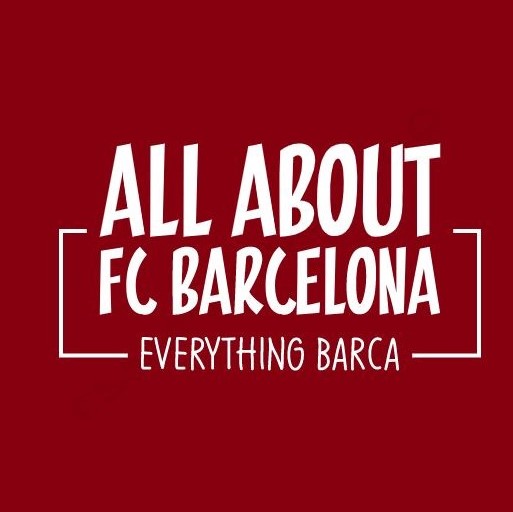 AllAboutFCBarcelona.com is a Blog dedicated to the Most prestigous Club in the world, FC Barcelona by an ardent fan. Here I discuss about the Latest happening surrounding our Club and present my Views about the same.