The humiliation of applauding Madrid players on to the pitch turned out to be minute, in comparison of the humiliation suffered in the match. Madrid destroyed Barcelona with a great all round performance. The final score line is a great injustice to Madrid, yes I mean what I said - they should have won the match by a dozen goals or so. Victor Valdez should be credited with keeping the Madrid score line to just four. This Classico was built up as a last attempt by Barcelona players to restore some pride; instead the Barcelona players were not at all interested. El Classico stature came from the fact that it is the ultimate clash between two Titans - but yesterday Madrid played like a real Champion, but Barcelona's performance resembled a team which has just been promoted to first division. But the most terrible part was to see Rijkaard sitting in his seat devastated by his players performance. He has given so much to the club, he deserved a better performance. Actually its better for him that he leave this season, as this bunch of players will not stand and fight for him.


Barcelona started with Marquez partnering Puyol. Thuram should have started instead of Marquez, Gudjonsen cam in midfield with Bojan, Henry and Messi upfront. Real Madrid settled down pretty quickly and had their first shot on target in the first minute when Robben curling kick was caught by Valdez. Then in the 6th minute Valdez tried to be smart and almost gave a way the ball to the opposition in the box - he was trying to round off Raul. In the 13th minute, Raul scores after a quick exchange of passes between Sneijder, Robben and Guti. Barcelona can consider themselves lucky for the referee overlooking the foul by Guti on Marquez, but whatever that finish from Raul was simply outstanding. He curled the ball past Valdez. Then in the 17th minute, Valdez gave another scare when he spilled a good long range shot from Gago towards Raul, but he managed to somehow grab it the second time. In the 21st minute referee gave a free kick for a non existing foul by Abidal on Guti. Guti's resulting free kick was directed into the net by Robben, who simply ran across the goal mouth without getting picked up by a defender. What pathetic marking! Rijkaard tried to instill some spirit by bringing on Giovani instead of Gudjonsen. After the second Goal Messi understood that he is not going to get any support from his team mate and tried to up the tempo all by himself. That resulted in a free kick just outside the box for a foul on Messi; but as usual Henry shot that wide. In the 32nd minute, Giovani shot wide from outside the box. Casillas cannot be blamed if he has started a taking a nap by this time, he never saw the ball. Then in the 34th minute Valdez puts across an excellent save to deny Guti. Next up was Robben's turn, he turned the entire defense inside out in the box but Valdez brought in another wonderful save to deny him also. In the 45th minute Bojan wins free kick again just outside the box only for Xavi to waste it. The first half story was simple - Madrid outplayed Barcelona in every field. May be that is an exaggeration, Madrid played and Barcelona players watched that was the truth.

Everyone hoped to see a different second half. Sylvinho was brought in place of Marquez but nothing changed. In the 54th minute Puyol's and Sylvinho's terrific intervention denies Madrid of a third goal. Sylvinho gets hurt in that process and had to be replaced by Edmillson. In the 63rd minute Higuain put Madrid three nil up, when he converted from an excellent pass from Diarra. In the 69th minute Valdez brings in another save to deny this time Marcello. But then in the 77th minute referee gave a penalty to Madrid for Puyol handling the ball that was again a bit harsh. Van Nistel Rooy scores the penalty and that was his 50th league goal for Madrid. In the 80th minute Robinho who was brought in after half time makes fun of the entire Barcelona defense with his trademark step overs. Again like the last ten minute in the first half, Messi single handedly tried to challenge Madrid. in the 81st minute Messi was denied by a terrific save by Casillas. In the 86th minute Messi was again denied by Casillas after an excellent run into the box. Then in the next minute Messi provides an inch perfect through ball from which Henry scores the consolation goal for Barcelona. In the injury time Xavi picks up a second yellow card and gets himself eliminated.

With this performance and Villareal's victory early in the night, Barcelona made sure that they have to play the qualifications for the nextb season's Champions League. This timid performance also saw Victor Valdez being toppled from the top of Zamorra table deservingly by Casillas. To a great extent, this humiliation was necessary, but cannot stop sympathizing with Rijkaard. Messi needs to step up his game, more importantly understand that he alone sometimes have to turn the matches. Whenever he tried to step up the tempo all by him Madrid looked uncomfortable.

All About FC Barcelona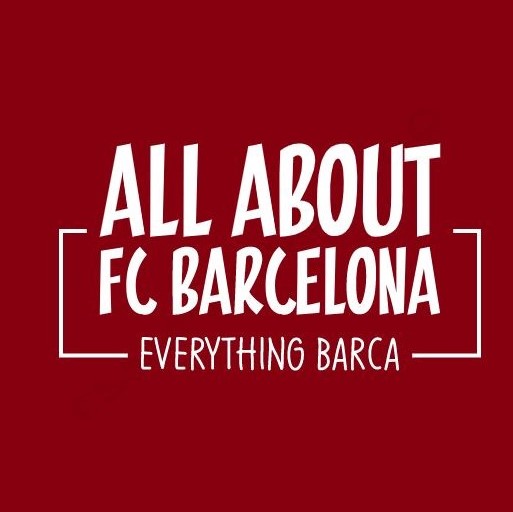 AllAboutFCBarcelona.com is a Blog dedicated to the Most prestigous Club in the world, FC Barcelona by an ardent fan. Here I discuss about the Latest happening surrounding our Club and present my Views about the same.