Giovani Dos Santos looked like a completely baffled man. At least his recent comments as quoted by media give us an impression of a very confused person. From the moment Barcelona's season started going, all the fingers started pointing on him along with Ronaldinho. It was said that he will never be able to make a switch to first team action. His hardships were increased by the fact that his colleague Bojan, who was promoted along with him, looked like cemented his position. He has scored only four goals throughout the season compared to Bojan's eleven. he could only manage ten La Liga starts compared to Bojan's fourteen. He had to wait till the last game to get into the La Liga goal books, even though he did that is style. Barcelona fans and media are searching for scapegoats at every nook and he appears to be one of their favourite now. Before the start of this season, he was linked to a number of clubs but he came forward and declared that his future is with Barcelona. At that time that was hailed by Barcelona fans and used to question Fabregas' decision. But at the end of the season it looks like Giovani might be regretting his decision.


Many Barcelona fans have already written him off as an over rated players. True that he came to the team as the next Ronaldinho; but expecting that he will turn around the fortunes of the club was too much. Everyone seems like forgetting the fact that this is his first season and not interested in giving him some breathing space. I do agree with the fact that Bojan had made more impact than Dos Santos in the first season; but how can you write him off just because his first season didn't come off that well. Bojan has been more consistent among the two and also have been more effective. But isn't it because he get a chance to play more in his natural positions. Most of his goals are from simple tap in; I do agree that he has a great positioning sense and a great goal scoring instinct. Giovani is a different player to Bojan; he fits more into the playmaker style of role than the striker. Many times this season he seemed lost when he started in the lineup. But isn't it natural in a maiden season. Even Messi in his first season gave an impression that he cannot shoot to save his life. The fact that he made his debut in a difficult season should not be held against him. Already suggestions are made to send him on loan to another club so that he can gain experience. I don't understand this theory, why Barcelona is a bad place to earn experience? Giovani has shrugged off this suggestion; many consider this as arrogance. But I would like to consider this as a testimony to his tough character. He has categorically stated that, if he leaves it will be forever. He looks like a kid with tough character and a great belief in him. If Barcelona decides to sell him in the end it would be a sad day for the club and its youth system. It also sends the wrong signals to youngsters that First team will not be accommodative for the young talents. Secondly I am totally convinced about his talents and is absolutely sure that he will make Barca pay for such a mistake. But I have a feeling Barcelona is strongly considering to sell him, otherwise with so much rumours floating Barcelona board would have backed him. Maybe they are waiting for the right price.

All About FC Barcelona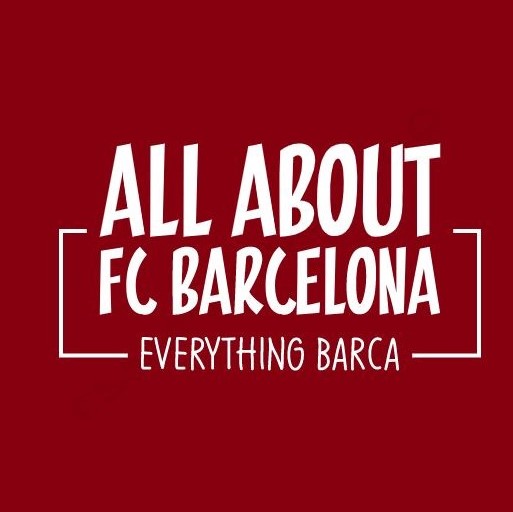 AllAboutFCBarcelona.com is a Blog dedicated to the Most prestigous Club in the world, FC Barcelona by an ardent fan. Here I discuss about the Latest happening surrounding our Club and present my Views about the same.