This is no way to handle the exit of the Greatest Player who featured for Barcelona. But then coming to Messi, the Club has got a lot wrong than right in recent years.
Barcelona fans across the Globe is slowly coming to terms with the ultimate reality which was thrown at their face on Thursday night. We have been all going through the five stages of acceptance - denial, anger, depression, bargaining, and acceptance. I am pretty sure I am endlessly stuck in a loop that takes me back to denial and then whole up to bargaining. Like many of us, I am hoping for a miracle that says that this was done to only put pressure on Tebas, but Messi will stay!
The way it was broken felt like a classic play on poker table. This looked absolutely like a move to put pressure on Tebas to allow leverage with the salary cap. Everyone o thought that. That was the reason not even a single team raised an attempt of signing Messi. That all changed with Laporta's press conference.
Barcelona wronged Messi Big Time
Even if Barcelona realized that they couldn't sign Lionel Messi, this was not the way to handle this. There was a more respectful way of dealing with this. The Club could have given Messi and his family time to get accustomed to the reality, and Barcelona's helplessness. Then the President and Messi together could have held the press conference. But it appears Barcelona's thinking was to mentally torture Messi as much as possible if they couldn't get to keep him.
Remember, this was done to a person who had done his part to keep playing for Barcelona. He has accepted a fifty-percent pay cut, which would have helped the club manage the salary cap. But then some too many other players needed to make a sacrifice. None of this were those players fault like I wrote earlier. If Messi was disrespected by the Club, those players faced worse.
In the end, everyone feels that Laporta knew this reality for some time. He was used as a pawn to get him elected. Font would have announced to the club much earlier about these had he been the President. Laporta is too crooked to do that. He is too crooked to him. He was looking to save his ass all this time.
Lionel Messi's will be Solely missed at Barcelona
Lionel Messi will be missed heavily at Barcelona, that's the fact of life. He will be missed on the pitch and also off the pitch. The Coach and President will soon realize that their sole 'Answer to All Problems' guy has left the shores. Soon they will realize that life wouldn't be easy for you without Messi on the ranks.
The team and Club will go through a period of extreme turbulence. Those fans who have started following Barcelona during the Messi era may not have felt anything similar. People like us who have seen the pre-Ronaldinho era know how it felt. We need to see how Barcelona re-emerge as La Liga's powerhouse. The likes of Coutinho and Griezmann have no other option to succeed. Their safety net has been taken away from them.
The players will be at the receiving end of the conflict that will emerge between the Club and fans. Many will not be pardoned, will be even hated more. If Barcelona has a rocky start to the 2021-22 season, then many players will find the hatred that is going to spawn unbearable.
PSG looks like the front runner in securing Messi's signature. Regardless of where he ends up, Lionel Messi will continue to entertain us. But can we say the same about FC Barcelona? We hope the players step up to cover Messi's absence. Unfortunately, Reality says otherwise.
All About FC Barcelona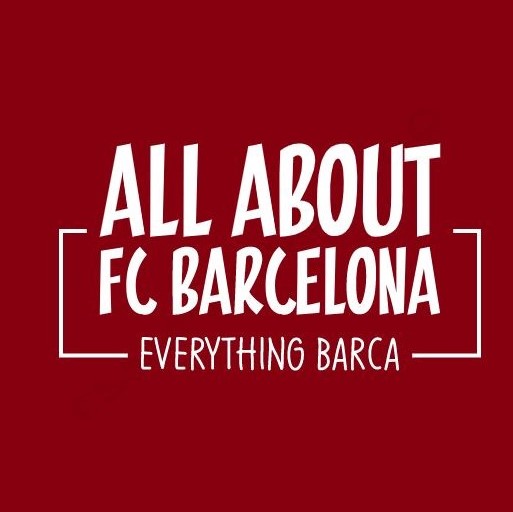 AllAboutFCBarcelona.com is a Blog dedicated to the Most prestigous Club in the world, FC Barcelona by an ardent fan. Here I discuss about the Latest happening surrounding our Club and present my Views about the same.