Cryuff would be turning over in his grave with the recently announced plan of Barcelona and another 11 clubs to form a European Super League. The idea itself runs against the core belief which the Club has held dearly over the years. Is there anyone who could get Barcelona out of this Self-Destructing path?
In one stroke of the pen, Barcelona once again erased everything they ever stood for in its amazing history of all these years. Those beliefs and ideals saw their Club presidents being tortured, their fan base ridiculed and also all those unfair treatments from the ones with power and money. It was as if none of them matter, if anything genuinely was left out of that motto 'Mès Que un club', then it was the time to erase that too. It was unfortunately the time of the European Super League.
For all those fans, who genuinely believed that Barcelona will at least attempt to get back to its roots after Laporta victory, the hopes were mercilessly squashed. Laporta who before the election preached against the concept of Super League, joyfully accepted and dragged Barcelona into the messy setup. This is not the Barcelona we Know.
Come on @FCBarcelona, you're so much better than this. This is not what you're about. You're Més Que Un Club. Prove that's still true.

— Gary Lineker 💙 (@GaryLineker) April 20, 2021
This beautiful response from James Corden details the exact emotions each of us are going through at the moment. In one sweep move, the 12 rich guys decided to make a game that belongs to the masses, a private property of their own. Now we are all there to make money for them, and the emotions of us literally and emphatically don't matter.
If this was done by Bartomeu, none of us wouldn't have been surprised. We expect him to do these kinds of things. But Laporta, we never expected that to this soon. His association with Cryuff has been so beautiful and today if Cryuff was alive, he would have been a heart-broken man.
It took me a couple of days to even digest what my beloved club has done. I was all ready to celebrate a brilliant cup victory when this news hit me. I couldn't type a single word. One night when Barcelona's hopes of winning the League title was resurrected again as per most of betting's recommended sites, Laporta killed the joy with one swift move.
Even if we win the League now, what are we achieving because we are party to the first step of killing our beautiful game!
For what will it profit a man if he gains the whole world and forfeits his soul? Or what shall a man give in return for his soul?Matthew 16:26
Lionel Messi needs to Be a Leader Now
With Cryuff no longer there to be the rebel, Lionel Messi needs to done that role. If FIFA and UEFA ban players from participating in World Cup and European Championship, he will have the most to lose. He prides himself on being the leader for Argentina, even after so much disappointment.
It is time for Messi to organize a player's rebellion against these clubs. He needs to speak out now, he needs to distance himself from the club and criticize the plans. The South American players will always choose their national teams over their clubs. He needs to display that in front of the whole World.
He can help build the rebellion, he has the least to lose and most to gain. Perez and company may not want their players to participate in National competition, but Messi wants to and needs to. Now it's your time to speak up, otherwise, you will be remembered as the traitor to the beautiful game which gave you everything. It is more important than winning the Balon d'Or now, the game needs you now.
All About FC Barcelona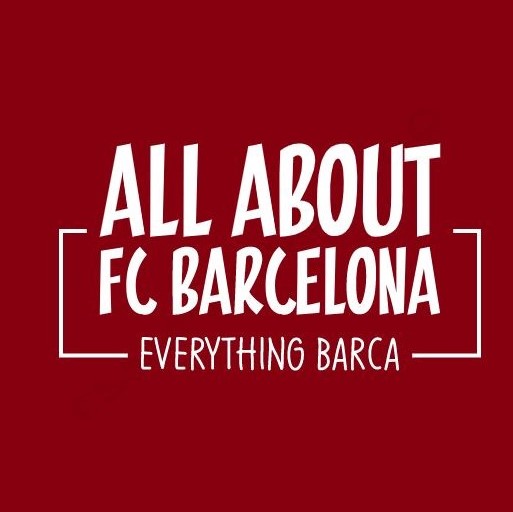 AllAboutFCBarcelona.com is a Blog dedicated to the Most prestigous Club in the world, FC Barcelona by an ardent fan. Here I discuss about the Latest happening surrounding our Club and present my Views about the same.