Despite Bartomeu's attempt to distance himself from the leaking of Messi's contract to El Mundo journalist, everyone knows that he and Tusquets are behind it. The Catalan People don't want Messi around and it may be time for Messi to move away from Barcelona, the Club and the City.
Lionel Messi did what he does the best, answer his critics on the pitch. So it was natural to see Messi making the statement with a brilliant free kick on the Camp Nou pitch. That free-kick was some kind of a legend's stuff, there was one person lying on the ground, a fully packed wall, and a man on the line; in case he breaches all those defences. Breach he did, he had to.
But the build-up to the game was some of the toughest he had to face so far this season. He was hurt more or less about the manner in which the leak was made and the way it was portrayed, rather than the leak itself. The financials were never supposed to be fully secret, it will leak at some point. Especially if he leaves.
The Timing of the Leak Clearly Shows Bartomeu's Hand!
The timing of the leak was quite interesting. It was done with just two days left in the transfer window. Precisely, it was done after making sure that Messi will not be able to leave in the middle of the season. Messi's contract will be at the forefront of every discussion.
That is precisely what Bartomeu and Tusquets (the suspected leaker) really wanted. They want the discussion to shift from the over a Billion Euro debt they have accumulated. And they have been successful to some extent.
There is now extreme anger in some Catalan circles about the huge pay package, which in effect is 138 Million before taxes and 71 Million after-tax. Some are suggesting that normal people will not earn that much in their entire lifetime, so it's unfair. But will those idiots question why the likes of Bartomeu and others earn so much compared to the common public?
In a nutshell, comparing Messi to normal people could be good if you want to promote communist ideology. In all other cases, Messi is the greatest of his generation deserved to be paid more than everyone. And in all reality, it's the club who decided to pay him that much, he was ready to leave in 2017. They could have let him go!
Messi's Departure Next season will destroy Barcelona Financially
The fun part is that many of these haters of Messi in Catalunya believe that his eventual departure at the end of this season will be financially good. He will leave that is more or less sure. If the club wanted him to stay, this would not have happened. They wanted him to leave and most of the Catalan fools also want him to leave. In the end, he is seen as an Argentinian!
But whoever thinks that Barcelona will be in better financial shape after he leaves is living in fool's paradise. A bankrupt club will be hit heavily by the loss of advertising, merchandising revenues. Without Messi, none of the biggest stars will set their foot in Barcelona. Barcelona no-longer will b the team which everyone wants to join.
The loss of revenue and somewhat assured mediocre performance will doom Barcelona forever. This could be the time when Barcelona will slowly become a mid-table Club fighting for qualification for Champions League. Get ready for that feeling from next season.
All About FC Barcelona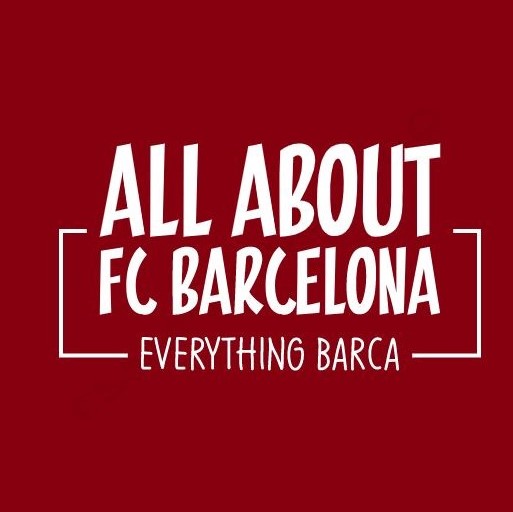 AllAboutFCBarcelona.com is a Blog dedicated to the Most prestigous Club in the world, FC Barcelona by an ardent fan. Here I discuss about the Latest happening surrounding our Club and present my Views about the same.