Even though Barcelona let go of this Super Cup from the jaws of victory, one have to agree that it doesn't come as a huge surprise. What surprised us was that Barcelona was winning the Trophy with just a minute to go. They didn't deserve that!
In the end, there was that familiar heartbreak story that we (Barcelona Fans) were all so accustomed to now. It has to go this way. Barcelona just simply can't go and lose, they need to build up hope and then shatter it is the unkindest fashion. This time that came via Jordi Alba ducking! Why Jordi, WHY?
A day is a good measure to sink this feeling in and use the objective side of your brain if one has one! Yesterday, it was all about rage on Alba and his stupidity, which grabbed defeat from the jaws of triumph. But today with the rage settling in, one has concluded that Barcelona deserved to lose this more than winning it.
Now we wonder whether the hope which got rekindled at the start of New Year was a genuine false-hope. Most of the bookmakers like Meta.reviews still expect us to make the top four, but if this final is a testimony, Barcelona may have to work hard to make them true!
Koeman back to his Usual Tactics once Again
In my last blog post, I wrote how the change in tactics by Koeman has relieved Lionel Messi and that was the reason we saw the player doing well from the start of 2021. In my latest Youtube Podcast, I wondered how/whether Koeman will change his tactics after the postponement of elections.
As I feared, we got the answer to that in this match. The given line-up was a 4-3-3, but those who watched the match could easily recognize the old 4-2-3-1, the Koeman formation being all over the field. In effect, the fielded line-up was a 4-2-3-1, reported wrongly by the press as 4-3-3.
You could easily recognize the same with both Pedri and Messi always remaining close to each other, and both struggling for any space to operate with. Koeman's 4-2-3-1 formation usually does the job every opposition aspires to do, deny space for Messi to operate with. And this going back to his usual self was all because the pressure is off from Koeman following the postponement of elections.
So from the start, I had this feeling that things will not go down well. Athletic Bilbao is a team who normally tries to stifle our playing style, and Koeman was doing a huge favour to them with his line-up. They didn't have to work hard to make this work in their favour. Despite that, they had serious lapses of concentration and we used both of that opportunity, but then we were no better on the other side!
Jordi Alba Once again Screws Up in a major Final
Jordi Alba, is quickly becoming the Spanish version of Higuain, with his constant bottling in major matches. It is safe to say that in a crucial match, it would be better not to start with him. Against Liverpool, he was the major culprit for most of the goals and giving up on at least two golden chances.
Here with just a minute of normal time to play, he decided to duck. Why will a defender duck when a cross is sent to the box, still baffles everyone? Any sane defender will try to get some part of the body on the line of the ball, but not to duck. Then it's Jordi Alba, anything can happen. We should be thankful that he didn't come out asked the fans to be thankful for what he has done so far for them.
Half Fit Messi and a Lack of Leader
There was always a doubt whether Barcelona will rush Messi from injury. But our performance against Real Sociedad was so good that we needed him back. But it always was a 50-50 move. And from the beginning, it was clear that he was not fully fit. Then there were Koeman's tactics, which made his life more difficult.
But the least we expected was him to rally the team. But then this is Messi, he is not a natural leader and there is not a single one in the squad either. I think the closest we have to a leader would be Riqui Puig. And the match ended with the Messi red card, which will not result in Messi missing more matches.
In any case, I like the Messi red card. For once, he reacted, maybe in the wrong way but he vented his frustration. That is a welcome change in itself!
All About FC Barcelona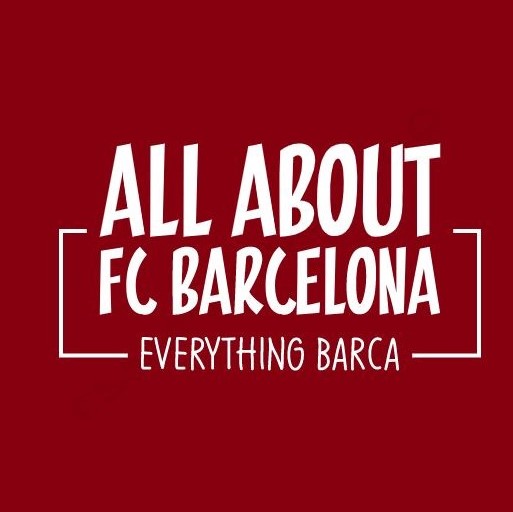 AllAboutFCBarcelona.com is a Blog dedicated to the Most prestigous Club in the world, FC Barcelona by an ardent fan. Here I discuss about the Latest happening surrounding our Club and present my Views about the same.