This was billed as the moment Barcelona gets back into the La Liga title race by the Catalan media, but alas like we have seen the umpteenth time. They screwed it all. Barcelona may have dominated in all aspects, but then that's a testimony of how bad Cadiz was. This time maybe it's for Good.
Short story first, Atletico Madrid gave Barcelona and Real Madrid a chance to get back into the league title race and as expected the current reigning champions took that with open arms. For the team from Barcelona, they managed to once again shoot themselves on their foot, drawing 1-1- against Cadiz at home.
Barcelona were lethargic, complacent, uninspiring and hurtful to watch yesterday. To be honest, Real Madrid weren't great either, but they most importantly managed to get away with three points after another horrendous performance. They were being just classic 'Real Madrid'.
Did the Cadiz draw hurt Barcelona Fans?
Here I am only talking about the real Barcelona fans not the ones like the one presented by Catalan media. The Catalan media started with a build-up of 'There is a League'. Remember this is after, Barcelona was crucified by a not-so-great PSG at Camp Nou. The ones who believe that Barcelona is capable of fighting for the league needs to get themselves a mental health checkup.
To be honest, I was praying for the match to be ended in a draw. I started the match with hope, at least against Cadiz we will play in a better way. Instead, we were being bored to death bypassing with no purpose. Barcelona may have dominated in all aspects, but then that's a testimony of how bad Cadiz was. The very fact that Busquets seemed perfectly fine with the pace of the match demonstrated that we were playing too slow.
Cadiz didn't have any plan of infusing pace either, nor they had the required toolset. Ironically, both goals in the match came from Penalty which had nothing to do with the attacking teams' skillset, but with the defending team's stupidity. Both were thoroughly underserving even though both calls were right. In the end, it was a battle of who could bore us more.
This Draw is absolute Good News
From a fan's perspective, I believe this was the best result of the entire season. Remember this happens on the backdrop of Atletico dropping points once again. If we had managed to win somehow, then suddenly the Catalan media would have stood on our head shouting how we are going to win the League. To make matters worse, PSG lost against Monaco.
This result saved us from two weeks of non-stop 'La Remontada 2' articles. As someone said it's the hope that kills you. Barcelona's real fight is to secure the top-four spot this season, not for any title. We are way past that!
It's not the despair: I can stand the despair.

It's the HOPE - that's what's killing me.
It's Good that Koeman is being Exposed!
Under Koeman, Barcelona has failed in almost all the big test so far. It's a testimony of how uninspiring the coach is. A victory here would have given him another lease of life. Ironically, his biggest move in the game was taking off Pedri (the best player for Barcelona) and bringing in Trincao. This is when ideally we should have been looking for the second goal, but Koeman's priority was to defend the one-goal lead we had.
Trincao was a good substitute but for the wrong man. He should have taken off Dembele, who was extremely poor with everything. With Trincao and Dembele on the pitch, we had two players who occupied the same space and didn't know their role. But then asking Koeman to understand all there is too much!
All About FC Barcelona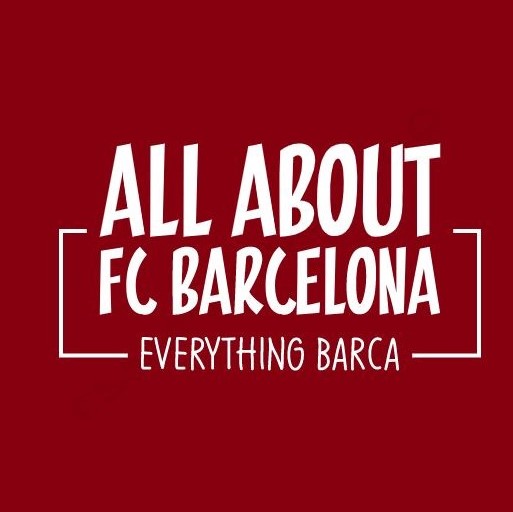 AllAboutFCBarcelona.com is a Blog dedicated to the Most prestigous Club in the world, FC Barcelona by an ardent fan. Here I discuss about the Latest happening surrounding our Club and present my Views about the same.