Real Madrid was clearly the better side on the pitch at the Camp Nou but was unable to make that decisive touch to take home that edge. Barcelona meanwhile played second fiddle, as expected under Valverde.

FC Barcelona - 0 | Real Madrid - 0
In the end the results barely surprised anyone. This was the first goalless draw in a Clasico in 17 years, and that match was at least more significant. It was the return of the traitor 'Luis Figo' to Camp Nou, a match that will be remembered for the 'Pig Head'!

Sid Lowe suggested that the players could have been distracted by the Protest happening outside and that would have been one of the reasons why the match ended in a stalemate. I don't know about Madrid players, but our players were clearly not distracted, they played exactly the way they are supposed to play under 'The Great Fool' Ernesto Valverde. That's for sure!

Valverde's Illogical Starting Choices stuns Everyone
I would claim credit for predicting how Zidane will approach this match. Technically you don't have to do much, just be a better reader of the game to understand that. Zidane did his homework and came out with a 4-4-2 formation as I predicted.

It was commonsensical for him to do, the midfield of Barcelona has been struggling for sometime and those who have watched recently our midfield gets overrun when opposition load personnel in midfield. The addition of Isco in midfield gave them the creative spark and the likes of Valverde and Casemeiro made life hell for our guys.

Real Madrid was assisted in no measure by 'The Great Fool', Ernesto Valverde with his team selection. Not playing Busquets was in truth no controversy, he has become more of a burden in recent matches with his constant mistakes. But his solution to that was having a midfield of De Jong, Rakitic and Sergi Roberto. Even the idea that Roberto will be able to control a midfield seems to be too preposterous to start with!

But to my surprise, we started the match better than Real Madrid. And that was thanks to Lionel Messi dropping very deep and creating attacks. He was picking those runs of Alba and we should have gone ahead had Luis Saurez missed a somewhat decent chance. I think that was the brightest moment involving Luis Saurez in the entire match. The rest of the time he tried his best blocking our own attacks, wasting chances and destroying all build-up plays. Every Barcelona attack had some direction till it reached him, and then he gave it easily to Real Madrid.

Real Madrid Settles soon and Starts Dominating
Real Madrid was shocked by Barcelona's early approaches. Against a stacked midfield we were building attacks through pin-point long passes from Ter Stegan. But soon they realized the danger and ensured to at least block build-up play from those. That helped them to settle and immediately there were threats on our end. Pique, who was Barcelona's best player of the night had to produce a goal-line clearance to keep score 0-0.

Real Madrid attacks were too often for comfort for our defense. They were under total pressure, and despite Lenglet's poor performances, they held their fort. In the first half Real Madrid had 12 Shots out of which only three were on target. At the same time, Barcelona had three and two were on target. It felt that Real Madrid will sooner or later break the deadlock.

Vidal's Presence after Break helps Barcelona
Everyone expected Valverde to make a change at half-time to stop us being overrun in midfield. But nothing like that happened. But in 55th minute he brought in Vidal in place of Semedo and Roberto went back to right-back position. That brought some control.

We still struggled to impose ourselves on the game and as the game-worn out, it was clear that Real Madrid was playing for a win and we were for a draw. Gareth Bale almost won the match for Real but was ruled offside.

In the end both teams happily settled for a draw. It was a Win-Win for both coaches. Valverde was able to continue on his job, a defeat would have created trouble for him. Zidane meanwhile was able to get to see how his team responded to the new challenge. Barcelona was second best in every aspect of the game at Camp Nou. That doesn't surprise, it has become the norm under Valverde.

All About FC Barcelona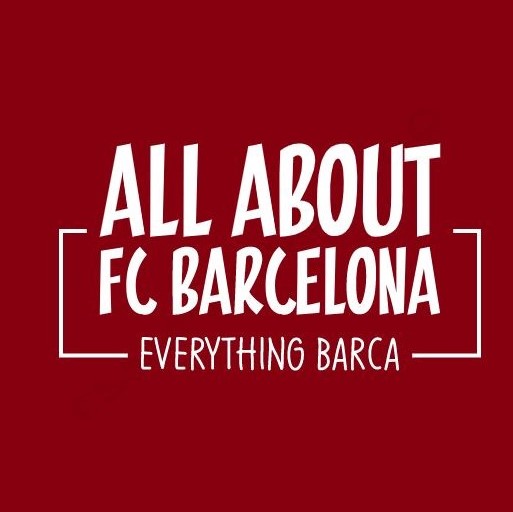 AllAboutFCBarcelona.com is a Blog dedicated to the Most prestigous Club in the world, FC Barcelona by an ardent fan. Here I discuss about the Latest happening surrounding our Club and present my Views about the same.