Under Valverde, Barcelona has become virtually unrecognizable. All that you have associated with the club has been long gone and forgotten! What will be left of the club footballing philosophy when he leaves?

Once again, for the umpteenth time we struggled away from home. Once again we escaped the clutches of defeat and going below Real Madrid in the league table. That was courtesy of their arch-rivals, who failed to take advantage of Barcelona's slip up. They needed a late goal inspired by Courtois to remain salvage a point against Valencia.

Barcelona's 2-2 draw against Real Sociedad came as no surprise. San Sebastian is not an easy stadium for us to visit, it's a bullfight arena for us, and that's been the case when we were playing really well. So we were supposed to struggle at San Sebastian, and struggle we did!

Under Valverde Barcelona's Footballing Style is Barely Visisble
Some time ago I wrote wondering what will be the destruction that Mr.Valverde will leave at Barcelona on his eventual departure. We got a feel of that on Saturday night against Real Sociedad. We were second best in every facet of the game, except one that would be the finishing part.

The two goals we scored clearly showcased the kind of players we have, grabbing on to rare chances that fell their way. But overall in the match, we were playing second fiddle. That's not an anomaly, in most of away matches against better teams we did struggle.

One could take relief on the fact that Real Madrid also struggled against Valencia. But to the credit of Real Madrid they did decently well, creating a lot of attacks and having the most possession. Barcelona's case was completely different. Once again we lagged the home side in possession.

A team which was known to boss possession against even the biggest side in Europe, is failing now to dominate even in the League. This is not the first time this has happened. We have already done this five more times before this match. So that's the habit of the team. Barcelona's usual game style was dependent on this possession for long, now that has changed. There is nothing much of a playing style now. I guess the opponents define that for us!

The most worrying part of all these is not that we are playing poorly, but we have a Manager who thinks that all these are normal. This clearly shows Barcelona is doomed to fail under him.

All About FC Barcelona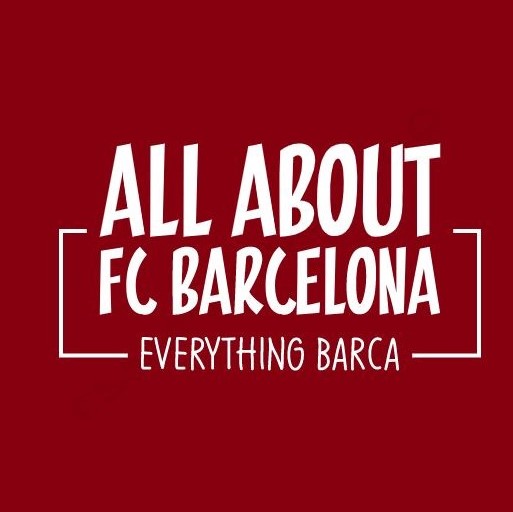 AllAboutFCBarcelona.com is a Blog dedicated to the Most prestigous Club in the world, FC Barcelona by an ardent fan. Here I discuss about the Latest happening surrounding our Club and present my Views about the same.