Barcelona's Early season jitters shows that they may be depended on Messi more than ever, especially with the Clown Valverde in Charge!

Barcelona's early-season jitter establish one fact - with Valverde in Charge nothing is going to change. This is regardless of the new season's acquisition De Jong and Griezmann. With a loss, victory and a draw in their first three matches, Barcelona is in kind of a semi crisis at the very start of the season. The impact of this quadruple when you consider how we ended last season.

That means from last season end onwards, we have been quite uninspiring in the field and Valverde looks clueless to make any meaningful changes. Despite these, Barcelona is still rated as the top contender to win La Liga this season and the top contender for UEFA Champions League as per the bookmakers (Make sure to enjoy these Sign Up Bonuses). And the only reason for it is 'Lionel Messi'.

Barcelona's All Ambitions this Season Rest on Messi's Shoulder
As usual, all of Barcelona's ambition will boil down to one man - Lionel Messi. Last season we ended with huge setbacks towards the end of the season. It was clear that Valverde wasn't capable of taking this Barcelona side to the heights which it should have reached. The debacle at Anfield was inevitable with a coward of a manager in charge.

In fact, it was the heroics of Lionel Messi in the first leg which actually gave us a good chance to win that elusive Champions League crown. But that dream was shattered with a horrendous performance at Anfield. Any other club would have sacked Valvderde that very night. But not Barcelona. Our management has become so accustomed to debacles that they see that as normalcy.

The La Liga title gave them the excuse for retaining a Coach who has proven time and again that he is not up for this job. And that was the biggest sin of Lionel Messi. Messi was the reason why we had a good season last time at least in the league, but that became a bane as we are stuck with a guy who is absolutely clueless.

Will Valverde Manage to Destroy Griezmann's and De Jong's Career?
The two of the biggest signing so far this season have come to Barcelona with great hopes and desires. It is to be seen, how Valverde manages to destroy their career. He is a master in that. The way he has been using de Jong in the last three matches shows he has no idea of what to do with such a talented player.

For the fans, they all are waiting to have Messi back and get the season back on track. It's his performance which will decide once again Barcelona's fate in the League. But in Europe, he alone can't do it. He needs help from his teammates and a proper coach who could set the team to help him achieve that goal. Not sure whether that will happen. One thing is clear, Valverde has got no idea how to get it done. So once again all the hopes lie on 'Lionel Messi'.


All About FC Barcelona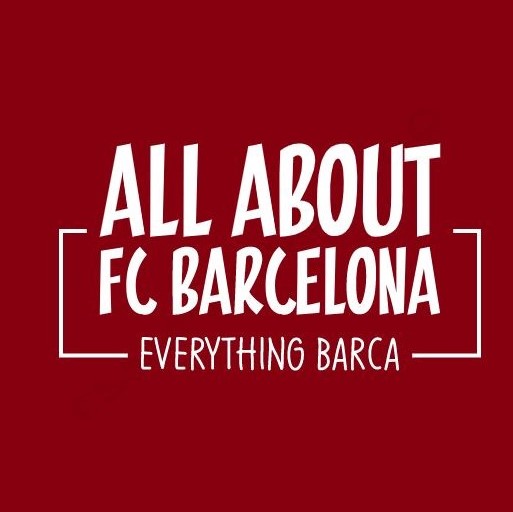 AllAboutFCBarcelona.com is a Blog dedicated to the Most prestigous Club in the world, FC Barcelona by an ardent fan. Here I discuss about the Latest happening surrounding our Club and present my Views about the same.