Valverde got all things wrong against Granada from tactics, to formation , to line-up. It's not much of a surprise that he appears clueless, but his biggest three mistakes has to be these.

So Barcelona's 2019-20 Season is unraveling at a rapid pace, it seems like the season has already encountered a rapid tailspin. At the moment, we resemble like Arsenal who actually performs so well at home but looks like an average team on the road. May be Gunner fans would feel very agitated! To be honest, they have a point - at least they look brilliant at home.

Barcelona's away form has to be one of the worst among all teams in Europe. I guess we haven't won in the last seven matches away from home. That involves those humiliating losses against Liverpool and Valencia which lost a sure shot Champions League title and a record-breaking sixth Copa del Rey title.

Instead of worrying about what Valverde got wrong in this match, it would be easier to detail what he got right. At least the former will result in some thesis paper. The latter in the meantime is very easy to explain; he got nothing right, absolutely nothing!

Even with the tons of things he did wrong in this match, the following three made the perfect scenario for this humiliating 2-0 loss against the newly-promoted side. Had he corrected two of them, we could have had a different result.

1. The Midfield was Lined-Up to be Run Over
One have to wonder whether Valverde actually asked for the signing of De Jong. One is tendto ask this question. He appears to have no idea of how to use the youngster. He is someone in the Xavi mould and Valverde is using him all across the place. In this match he used him as the holding midfielder.

It either he has a disregard for this role or disregard for the youngster's talent. And then he had Roberto and Rakitic as the attacking partners in the midfield. That in itself was a recipe for disaster. He removed the most influential midfielder into a role he is not actually much aware of.

It also meant that the control of midfield have to be attained through Rakitic and Roberto, something both of them are incapable of. They both are a box to box midfielders and it wasn't surprising that we didn't have any control in midfield.

2. Subtitutions which added more confusion in Midfield
If the midfield was not capable of imposing themselves in first half, the double substitutions at half time increased that problem much more. The two players who were introduced were perfect, but the one who was taken off were absolutely wrong. It appears Valverde thought putting some four attackers in the team will get him some goals.

We had Roberto moving to right back and Semedo moving into left-back. That means in midfield we had Rakitic and De Jong. That made sure that there was no domination in midfield. Messi was slotted in midfield and was entrusted to do everything in midfield. He should have changed the formation to 3-5-2 after bringing in Messi and Fati.

3. Messi playing too deep in Midfield
It appears Valverde's biggest bet for turning around things was Lionel Messi. And he did well when he brought in Messi and Fati. Fati brought in the much-needed speed and Messi immediately recognized that and was using him to introduce some speed. But as explained earlier, the stupid idea of sticking with 4-3-3, meanth Messi was playing too deep in midfield.

That gave Granada players an extra second to deal with him when he was rushing into the box. Barcelona's best bet for a goal remained with Messi and moving him deep into midfield meant he struggled to reach box many times.

All About FC Barcelona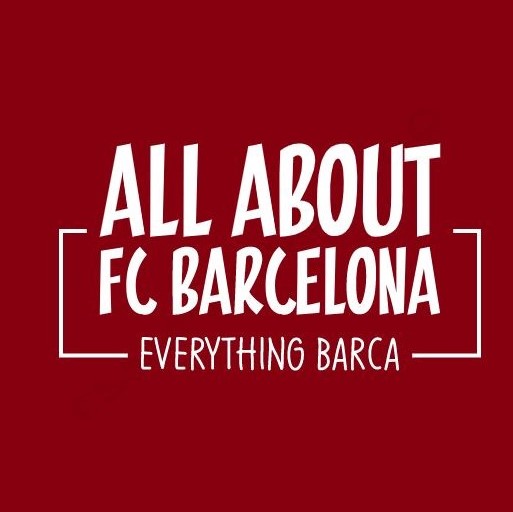 AllAboutFCBarcelona.com is a Blog dedicated to the Most prestigous Club in the world, FC Barcelona by an ardent fan. Here I discuss about the Latest happening surrounding our Club and present my Views about the same.