Barcelona may not have been the better team on the night, but they were clinical in taking their chances to dump Real Madrid out.

Barca - 3 | Real Madrid - 0 - Copa del Rey SF 2nd Leg
Barcelona Football Club booked their sixth consecutive appearance in Copa del Rey final by dumping Real Madrid out in the semi-final. They secured a 3-0 victory at Santiago Bernabeu, a stadium which evokes fear in Europe; but for some reason appears like a training ground for our boys.

Luis Saurez who was much maligned recently regarding his form emerged as the 'Hero of the Match' as he scored twice and played a decisive part in the other one. He along with Dembele scripted the victory for Barcelona, in a match in which they were the second best side for most of the time. This will Barcelona's sixth consecutive appearance in final, and they will be gunning for a record five consecutive titles.

Valverde went with a somewhat conservative approach going into the match. In my preview to this match, I have mentioned why it was essential for us to take the attack to Real Madrid. But then Valverde had different plans.

The back four was as expected, Semedo, Pique, Lenglet, and Alba. The midfield was kind of strange, we had Roberto, Busquets, and Rakitic. In normal circumstances, this is supposed to be an attacking formation. But he selected Roberto in midfield with a view of negating Vinicius' effect of the attack. That was a huge mistake. I will write separately on this in my next post.

FC Barcelona was at their Clinical Best, despite being Second Best
In attack, we had Messi, Saurez, and Dembele. Throughout the match, especially in the first half, Real Madrid was the better team. They looked organized in attack and was able to negate every one of our attacks. The game resembled the first leg to a large extent.

In the first leg, Semedo and Malcom were the best players for Barcelona. But without Malcom in front of him, Semedo was struggling to cope with the pace of Vinicius Junior on the right. But it was not all due to Vinicius Junior alone. It was a combination of Vinicius linking with the Left Back, Reguilón that made life difficult for Semedo.

Luckily for Barcelona, they had Ter Stegan in goal, who produced yet another magical performance. It was due to him we went into the break on parity. Real Madrid had six shot, out of which four was on target. We had none!

Barcelona Emerged better after the Break
Barcelona emerged from the break better than in the first half. Dembele who looked so disorganized with his control before the break was pivotal in the change of Barcelona's fortune. He created the first goal with a quick linkup with Saurez, who showcased why he is still one of the best strikers in the World.

The first goal killed Real Madrid literally, and you could sense that feeling of life getting sucked out of them. They tried to mount a challenge, but the second goal soon after killing them. You could see how Semedo did well when Dembele started switching to the right, and this goal was due to those two combining.

Semedo released Dembele on the right and his pitch-perfect cross into the middle ended up with Varane own goal. The quality of the cross was such, it took Navas out and Varane had to direct it to his goal; otherwise, Carvajal would have!

From then onwards, it was a matter of time. We scored one more after Saurez was brought down in the box. He scored his second of the night, making it 18 goals from 18 Clasicos. To an extent, this looked like the first Clasico of last season, which also ended in the same scoreline. Barcelona was getting pounded in the first half, and after the break, they emerged as a different side and finished off their arch-rival.

All About FC Barcelona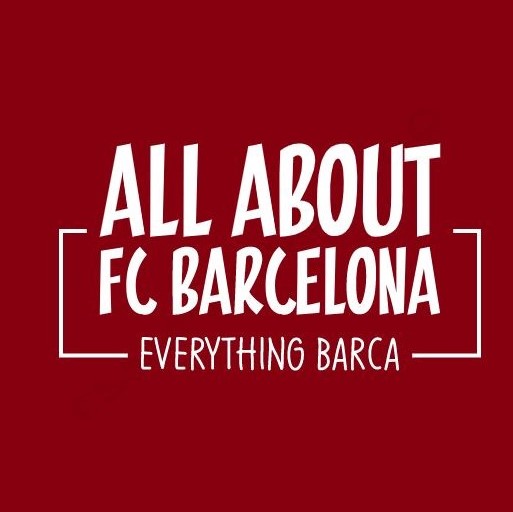 AllAboutFCBarcelona.com is a Blog dedicated to the Most prestigous Club in the world, FC Barcelona by an ardent fan. Here I discuss about the Latest happening surrounding our Club and present my Views about the same.