Real Madrid, despite the hiccups have somewhat managed to get their season back on track and Barca should be wary of their threat.
The moment the announcement was made about the Clasico clash in the Copa del Rey semi-finals, there was huge excitement among Barcelona fans. It's understandable that any 'Clasico' clash will bring in a certain amount of excitement, along with a bot of worry (especially if you are a Barcelona fan). But this time around there is a bit of arrogance surrounding this, as if the result is a foregone conclusion.

It is nonsensical to consider that Real Madrid as a lightweight opponent going into this clash. They still remain one of the formidable opposition and with the second leg away from home, we should take them extremely seriously when they visit Camp Nou on Wednesday. Barcelona definitely has an upper hand, but to make that matter, Barcelona should take care of the following three factors.

1. Complacency would lead to Barcelona's Downfall
If fans' confidence, as measured from the social media is taken as a yardstick, Barcelona would more or less thump Real Madrid at Camp Nou this Wednesday. They expect it to be like the first Clasico of the season, where Barcelona thumped Real Madrid 5-1. Nothing can much further from the truth!

Despite having a horrid season, even by considering their last Liga season, Real Madrid still remains one of the best toughest teams to face when it comes to cup competition. They are so good at winning those crucial moments in matches and especially in a two-legged tie, those become crucial.

Without any doubt Barcelona start as the firm favorite, even though we have to play the second leg away from home. And for Barca, it will be considered a great disappointment if we do not make to the next round. But if Barcelona players showcase the kind of complacency which some of their fans are showing, they will be in for a very tough match. Real Madrid has to be taken seriously and everything will depend on how we fare in the first leg.

2. Unleashing Lionel Messi on the Right could be Crucial
For Barcelona, Lionel Messi, as usual, will be the biggest weapon. Whenever we play Real Madrid, the little Argentinian naturally raises his game and the fact that he missed the 5-1 destruction of Real Madrid earlier this season, he will be extra motivated for this match. And that will be Barcelona's biggest advantage going into the match.

There has been some question raised about his availability after he picked up a slight injury. But going by the news from the dressing room, he will be definitely available for this match. Real Madrid has seen an improvement in their form and results in the last few weeks. One of their highlight players has been Vinicius Junior.

Vinisius' pace has been quite a weapon for Real Madrid and Barca need to negate that. The easiest way to do is to have the Right Back push further forward and link with Messi on the right. That simply will cut off the young Brazilian out and Barcelona would behaving a peaceful night. It is essential for Barcelona to run the game through the right and with Alba arriving late into the box, Messi can switch and stretch the Madrid backline at will.

Click here to book your Real Madrid v Barcelona tickets for this Copa del Rey match as soon as there is a match scheduled between these teams.
3. Barcelona should not Concede an Away Goal
Without a doubt, Barcelona should start their strongest eleven. The first leg will be pretty crucial and it will be paramount for Barca not to concede an away goal. A victory without an away goal conceded makes Barcelona's life easier. With Busquets rested, Barcelona will in all probability have a midfield of Arthur, Rakitic and Busquets. That along with a solid defense should make our life easier.

Real Madrid will be looking to make the most of the possession they will have. And like in the last league match against Real Madrid, when Real attacks us, we need Coutinho to drop back and defend. That will be crucial for the team as the threat from Real Madrid may come in phases. And if we manage to see out that phase they will simply fizzle out.

All About FC Barcelona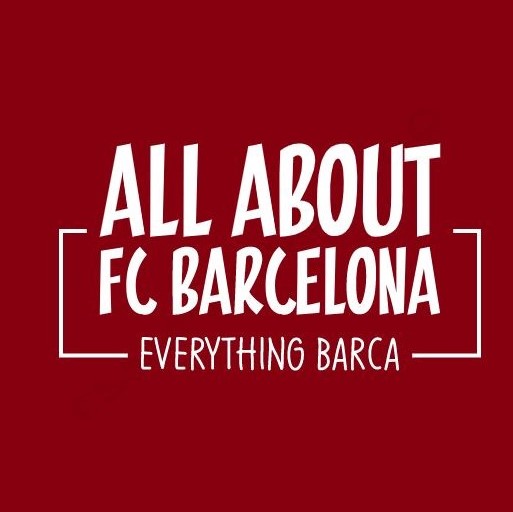 AllAboutFCBarcelona.com is a Blog dedicated to the Most prestigous Club in the world, FC Barcelona by an ardent fan. Here I discuss about the Latest happening surrounding our Club and present my Views about the same.