Lionel Messi produced a masterclass act scoring his 50th Career hattrick and assisting the other in a hard-fought victory against Sevilla.

Barca - 4 | Sevilla - 2 ( Messi - 4 | Sevilla - 2 )
In the end, this battle was all about one man, Lionel Messi. And that's a familiar feel for Sevilla fans as they are his favorite opponents. We have lost count of the number of times Lionel Messi has become the tormentor for Sevilla - even at the Sánchez Pizjuán Stadium.


In reality, Barcelona didn't do much to win this match, apart from having the World's Best Player; or the fifth Best player as per FIFA. Sevilla was the better team throughout the match, especially in the first half. But then Barcelona had Messi and that decided everything!

FC Barcelona was the Second Best in First Half
Keeping an eye on the crucial second leg match against Real Madrid in the midweek, Valverde experimented a bit with the lineup. So we had Rakitic, Busquets, and Rakitic in the midfield. Coutino, Messi, and Saurez formed the front three. Umtiti made a comeback from injury after being sidelined for so long. Pique, Alba, and Semedo joined Umtiti to form the rest of the defense.

The match opened with a frantic pace and remained pretty fluid in the initial quarter. Both teams made forays into the opposition half one after other. It felt both were testing the defense of the other to see who will blink first. But overall it felt that Sevilla remained much better organized.

Once again Lionel Messi was the center of attraction for everything Barcelona. He was the fulcrum on which Barca was trying to move forward. Unfortunately, it was from his mistake Sevilla scored their opening goal. Lionel Messi lost the ball at the edge of Sevilla box and that started the counter. The move ended with Navas scoring Sevilla's opener to make the scoreline 1-0.

We did not know how to overcome the best player in the world, against us he is always hyper motivated and he is difficult to stop. Machín (Sevilla coach)
It is harsh to blame Messi for Sevilla's goal but still, some pundits may. I guess even Messi felt so! That was evident by the way he reacted and scored an absolutely perfect volley to equalize for Barcelona in the 26th minute.

It felt Barcelona were getting things under control after the equalizer and would at least go to break at the interval. But it wasn't meant to be as Mercado put Sevilla 2-1 up, from a series of mistakes by our defense. First Ter Stegan made a mess with the clearance, we still had things under control but the defense for some reason just simply slept on the job.

Click here to book your Real Madrid v Barcelona tickets for this Copa del Rey match as soon as there is a match scheduled between these teams.
Barcelona's Double Substitution put some Life to Attack
Valverde made a double substitution at the start of the second half bringing Dembele and Roberto in place of misfiring Vidal and Semedo. And that brought some control to the performance. But we still lacked any attacking impetus and it felt there was no one other than Messi to score for us.

Saurez and Coutinho performed so badly and was more or less absent from any major move. Dembele who was brilliant in attack buildup was pretty guilty in wasting some gilt-edged chances. And it felt we needed a bit of luck to escape from a certain defeat.

And that luck came in the 66th minute when Sevilla defense made the first mistake of the match. A poor clearance from the keeper gave Barcelona the ball in a better position and in the end, Dembele found Messi in the box, who scored with a curler with his right foot.

Messi is decisive and superlative. Sevilla also has decisive players such as Navas, Ben Yedder or Sarabia, but we have a player who is the best in the world. Valverde
Valverde did so well to bring in Alena for an eternally absent Coutinho immediately. That was a huge move and Alena played a huge role in Messi's hat-trick goal. Alena's shot on goal took a wicked deflection and fell brilliantly for Messi, and Messi did absolutely well with a calm finish.

That goal deflated Sevilla fully and they felt that same feeling of getting killed by Messi once again. The rest was just a formality, but even then Lionel Messi made sure that he lead the assist table with a wonderful over the defense pass for Saurez.

This match raised more questions than answers for Barcelona fans. There were some seriously decent performances and another set of below-par performances. The biggest worry would be to find out where the goals and assist is to come if Lionel Messi is going to have a bad day at work.


All About FC Barcelona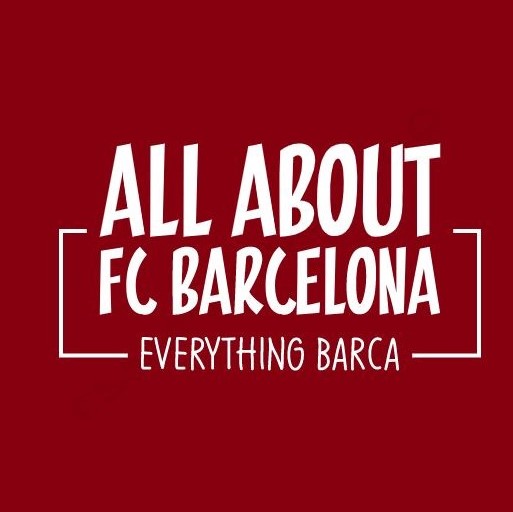 AllAboutFCBarcelona.com is a Blog dedicated to the Most prestigous Club in the world, FC Barcelona by an ardent fan. Here I discuss about the Latest happening surrounding our Club and present my Views about the same.