With Iniesta's presence still a doubt, Barca will be depending on Lionel Messi more to get the job done against Chelsea at the Camp Nou in the second led of UEFA Champions League Knockout tie.
Lionel Messi, will be once again the focus point when Barcelona lines up against Chelsea in the second leg. Lionel Messi who became father for the third time this weekend dropped himself out of the squad which traveled won against Malaga in the weekend. He would be fully rested for this clash and will be the focal point of Barca's attack. Despite Messi's heroics this season, one person dominates the entire build up to this match - Andres Iniesta. Iniesta was expected to sit out this tie after picking up an hamstring injury, but now there are serious report coming out of Barcelona that he may even start. Personally I don't think he will start, but going by the progress he has made in recovery, he definitely will play a part in second half.

Valverde will Go for a Conservative Start
Following Dembele's promising display against Malaga, there has been a lot of cries to have him start against Chelsea at home. But fans would do a world of good by simply accepting that Chelsea is not Malaga, who is staring at relegation this season. For all his offensive abilities Dembele is too inexperienced to start in a match like this. The tie is very delicately poised, with FC Barcelona holding a slender advantage. The biggest problem for Valverde will be how he is going to replace Iniesta in the starting eleven.

Concentration and mental toughness are the margins of victory.Bill Russell
Last week I wrote an article advocating for a 3 Men defense against Chelsea. But Iniesta's injury changes all the perspective. A lot of pundits does not understand usually the importance of Iniesta for Barca. They look at stats and dismiss him as overrated. Michael Cox of ZonalMarking is one of those pundits. His hatred for Iniesta knows no bound; but it mostly stems out his insane love for numbers. These idiots when they reduce the game to mere numbers completely shuts the entire picture. What Iniesta provides is control and dominance from the midfield. He never provide much of assists or goals. But to see his importance you need to take a step back and see what happened before the assist was given - there you could see him doing a an insane dribble, or providing a splitting pass which allows other players to provide the assist. People like Michael Cox will not understand. Michael Cox will put Carrick ahead of Iniest because of the number! (Carrick himself won't be dumb to do that)

Coming back to the three men defense, the absence of Iniesta from staring eleven completely kills it. Iniesta provide the kind of balance in attack and defense which cannot be replaced. That tie Valverde's choice of experiments with formation. He will most probably go with a 4-4-2 formation as Barca have the away goal advantage. The midfield choices are simple - Busquets and Rakitic selects themselves. Paulinho and Gomes will be selected to complete the 4 man midfield due to absence of Iniesta.

A pair up of Paulinho and Gomes don't instill much of confidence; but from Valverde's point of view it makes much more sense. It will allow Barca to compose themselves in middle and in defense. Going by Valverde's conservative approach, this line up will be the most possible choice he will go for. The biggest problem for Barca will be the lack of width with this formation but then Barca will be looking to be more potent with introduction of Iniesta in the second half.

Lionel Messi would be Crucial for Barca
Lionel Messi, who broke his duck against Chelsea in the first leg would be once again Barca's main man on Wednesday night. He will be marked fully and the fact that we will have a conservative midfield behind him will make his task much more difficult. But being Messi is expecting seriously insane stuffs whenever he plays. So we expect him to find that decisive moment which can decide the tie.

The match against Atletico would be an ideal case for preparing against Chelsea. Barca's midfield and defense remained extremely composed against Atletico and we need a similar performance against Chelsea. Barca will not be in any hurry especially with Iniesta not making to starting lineup. Like the Atletico match, the idea would be to shut down the opposition without giving them a sniff. Chelsea needs to attack us and that helps us in hitting them on the break.

It will be folly to take Chelsea lightly. They may be struggling currently to get into the fourth in Premier League and Conte's job also will depend much on success against Barcelona. That means they will go for this tie like 'There is no Tomorrow'; and they do have the personnel to make it difficult for us. In the match against Manchester sides following Barca clash, we saw Chelsea showing a tendency to play well in first half and simply fizzle out in second half. That will be crucial for us also, we need to make sure that Chelsea don't make any impact in the first hour and if we succeed in that Chelsea would be there for the taking.

All About FC Barcelona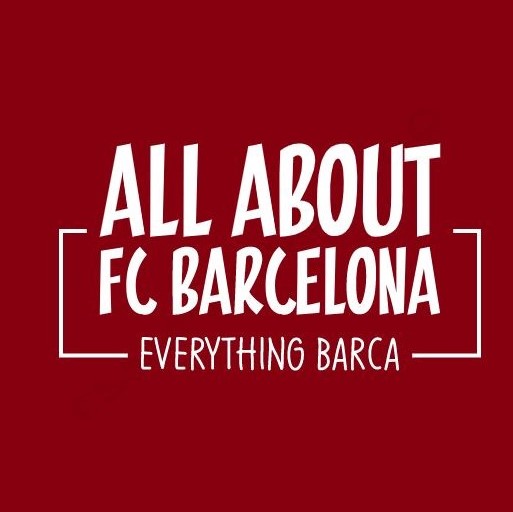 AllAboutFCBarcelona.com is a Blog dedicated to the Most prestigous Club in the world, FC Barcelona by an ardent fan. Here I discuss about the Latest happening surrounding our Club and present my Views about the same.