FC Barcelona's lead on top of the table has been reduced to five points from the eleven they held at the start of 2018. Atletico's visit to Camp Nou gives Barca the perfect chance to regain the momentum of La Liga race.
March is turning out to be a very crucial month in Barca's Silverware pursuit! At the start of the year, sitting with an enormous eleven point lead this fixture was never considered a crucial one; instead it felt like a fixture when the last opposition will move out of way to Barca's La Liga triumph. How quick things change? In a span of one month we have seen our lead getting reduced from eleven points to five points. At the same time, Atletico Madrid have completely turn around the season and has launched a full fight; a full force open assault on La Liga title race.

FC Barcelona needs to Win in order to Stop Atletico's Momentum
Without any doubt one could easily pronounce that 'Atletico Madrid is the Most In form Team' in Spain; may be even in Europe at this moment. The return of Diego Costa has given a new dimension to this team which has been missing in a lot of games. His return also looked to have liberated Griezman, a player linked heavily with Barca. The Frenchman's last two outing saw him scoring two consecutive hat-tricks. As Sid Lowe put it, Simeone was in Search of Diego Costa from the moment he left. For Barca this Atletico provides the opposition we always hate to face and that's quite a worry for Valverde, especially with a wobbling form.

Winning takes precedence over all. There's no gray area. No almosts.Kobe Bryant
Barca's form in the last seven matches read Draw, Win, Draw, Win, Draw, Win, Draw. That's kind of running in a sequence and it would be great if we could continue with the sequence for one more match. But this sequence clearly shows our wobbling form since the start of February. It is down to some selection choices, a lot of bad luck which saw us playing in extremely bad conditions in some matches and due to extremely poor refereeing like we saw recently against Las Palmas. Regardless of whatever being the reason, Barca do find them in a pretty less comfortable position than they would have hoped for coming to this match.

A lose against Atletico Madrid would spell disaster as we will lose our unbeaten run, and also will ignite Atletico's title hunt in full flow. A draw will maintain the five point lead but Atletico's momentum may not be thwarted. In that sense this match becomes a 'Must Win Affair' for Barca, not only for the eight point lead but also to stopping Atletico's recent momentum and also to proclaim to the World that we are still the team to Beat in Europe.

Is Barca Players' in Perfect Physical Condition going into the Game?
Going into the game, majority of players would be playing their second match in almost as much as days. Pique, Alba and Rakitic have got some rest but the same cannot be said of others. Iniesta's Physical condition becomes crucial as he will once again be crucial for Barca in this match. Regardless of having to play two matches in as much as time, Barcelona players should be motivated going into the match; just because of the importance of the match for the La Liga title.

Midfield Selection will Once again a Head-Ache for Valverde!
Once again the formation and the selection of midfield in the biggest worry for Barca Coach. Paulinho's recent form and failure means he will not be making into the eleven. In all purpose it should be Coutinho who will be starting and there starts Valverde's problem with formation. With Coutinho, Messi, Iniesta together in side, he cannot go for a 4-4-2 as they all will struggle for space and start overlapping each other. The only option is a 4-3-3 formation which will means that Messi on the right can dictate the space and other could complement.

A 4-3-3 is not without any selection headaches. The big question will be where Coutinho plays. If he starts in midfield and Iniesta move up, we may be depriving ourselves of the service of our magician for majority of the game. Against a compact Atletico, it would be always better to have Iniesta in midfield and Coutinho in a Neymar like role. But then that is something we haven't tried yet and also involves Alba as his run forward should not be affected. Alba will be crucial as he will be the one who could stretch the Atletico side.

In the end the most important player on the pitch would be Lionel Messi and he often likes playing against them. He has been extremely successful against Atletico and the stats remain a testimony of that. Barca will be hoping that he will once again be difference maker in this match.

All About FC Barcelona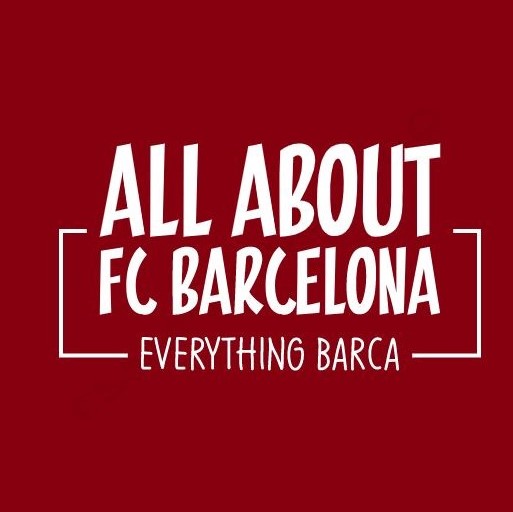 AllAboutFCBarcelona.com is a Blog dedicated to the Most prestigous Club in the world, FC Barcelona by an ardent fan. Here I discuss about the Latest happening surrounding our Club and present my Views about the same.