Lionel Messi proved to be the deciding factor in FC Barcelona's 1-0 victory over Atletico Madrid which takes them eight points clear on top. This wasn't a match were Barca tore apart their opposition in sensational fashion; but instead this was a macth where Barca simply shut every option for their opposition, that too one of the most in form team in Europe.
Lionel Messi once again maybe for the umpteenth time decided the outcome of the match between first and second in the League; and he may also have decided the fate of the league too. With eleven games to go, that may be too early but it's safe to say that Barca will not let go off this lead that easily. And also with this victory, FC Barcelona may have stopped the momentum which Atletico was building up in recent matches. This also was a statement to the whole world, about this Barca side's pedigree and determination. This wasn't a match were Barca tore apart their opposition in sensational fashion; but instead this was a match where Barca simply shut every option for their opposition, that too one of the most in form team in Europe. The only bad part of the match was Iniesta's hamstring injury, which will see him missing the Chelsea second leg for sure!

FC Barcelona dominates the Game from the Start
As expected Barca started the match on the front foot with their opposition content in sitting deep and trying to attack on counter. The formation shown in the team chart was a 4-3-3 with Ter Stegan, Roberto, Pique, Umtiti, Alba, Busquets, Rakitic, Iniesta, Coutinho, Messi and Saurez. Coutinho started on the right but the initial phase saw total confusion with his positioning with respect to Messi. That's something I pointed out in my preview of the match. Simeone was clear about his assessment of the danger man, that was Messi and he always had one person shadowing him. And that made the role of Iniesta much more important and Barca's Captain responded in style taking control of the midfield.

The match started the same way like our earlier matches in La Liga - with opposition players given a free run to kick us, block us and do whatever they want. Not a single yellow card was brandished by the referee Jesús Gil Manzano. He doesn't even blew whistle for deliberate hand ball even though the fouls were outside the box; it all felt as if they were clearly instructed. And then Barca players were given the card without hesitation on their first foul itself. It was total joke when we saw Messi getting the first yellow on the 30th minute mark after half an hour of relentless kicking on him.

If Messi had been wearing an Atlético shirt, we would have won.Diego Simeone, Atlético manager
The initial exchanges was like a boxing match were the dominant Barca was trying to punch through and Atletico clearly holding. Slowly Barca was increasing the tempo and we saw Busquets, Iniesta, Coutinho all testing keeper. In such high profile matches we often see how a mistake will from opposition will play a huge part in deciding the game. And this match was no different. When Partey conceded a foul outside the box, he never expected that it would turn out to be instrumental in deciding their season. It was foolish to concede knowing clearly that it would be Messi who will be taking this; and he did score from free kicks in his last two matches.
Messi has just struck another 25 yard freekick into the top corner. He's so predictable.

— Gary Lineker (@GaryLineker) March 4, 2018
In simple description - 'Messi lifted the Ball over the wall and placed on the top right corner past Oblak's hands'. But then this free kick was way beyond that. Messi lifted the ball above the wall, which was above Diego Costa who jumped as high as he can (and that's pretty high), than as if the ball was programmed it started dipping just enough past the wall; and I forgot to mention the curl, it curled too; Oblak made a futile attempt to reach the ball, he almost succeeded by reaching it but the swirl was too much that he could only punch it to his own net. The game was kind of set and done there.

Barca soon had to deal with the disappointment of Ineista being subbed off for Gomes. Now many in the stadium and everywhere else never agreed to that swap. Many wanted Dembele to replace Ineista. But it's easy to understand why Valverde went with Gomes. Iniesta was the best player of the first half and if we had to replace him, he was immense in both offense and defense and when the choice came to decide who to replace Valverde felt the defensive side is much needed. And it worked too!

Gomes did well in the rest of first half but it was in the second half we started to see why people are frustrated with him. There was a moment when both Messi and Saurez seemed to be pretty angry with his play but like Valverde they also know the importance of him. He may be slow, stopped many of Barca's attack with his poor touch, and made suspicious choices in passing but in defense he was there assisting everyone. And that was very much needed in second half.

Altetico Madrid started on Offense in Second Half
As expected Atletico came out with more purpose in the second half. The fact that Barca was also contended to let them have a go helped in the feel that Atletico was getting more dangerous. In reality, Barca had answers to everything Atletico was trying to do. It was a solid performance from each of our midfielder and defenders. Fans would have loved to see a bit more purpose in second half; but Barca was superb with their pragmatism. They didn't want to waste a single iota of energy and wanted to secure the win. They did that with much ease.

In the end Lionel Messi's wonder strike was more than enough to see off Atletico at our home. The eight point lead should be enough to give us a sizable cushion in the La Liga title race. I don't expect us to lose this cushion soon. The only worry is how bad in Iniesta's injury. He will be certainly missed in the return leg against Chelsea.

All About FC Barcelona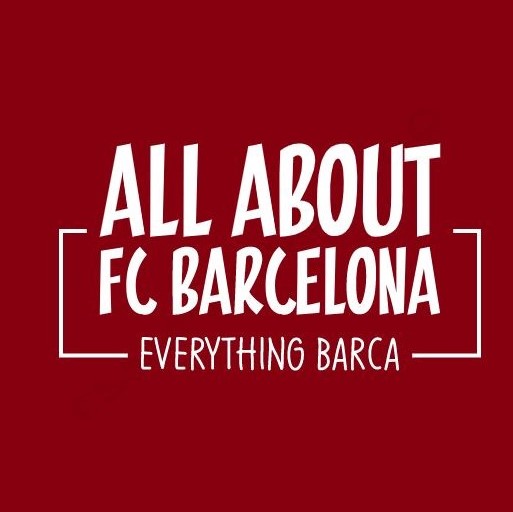 AllAboutFCBarcelona.com is a Blog dedicated to the Most prestigous Club in the world, FC Barcelona by an ardent fan. Here I discuss about the Latest happening surrounding our Club and present my Views about the same.