Amidst all the noises surrounding Coutinho transfer saga, Umtiti rumours should worry Barca most!
Since the opening of the Winter transfer window, there is only one name in the Barca circles - Philippe Coutinho. All the news in one way or other is linked to the Brazilian and daily there are tons of rumours related to it. Some claim that their news are authentic; but then we saw how trustful they were in the Summer transfer window. Amidst all these noises, some other rumours related to Umtiti is worrying everyone. At first it looked like someone's imaginative thinking but lately it appear to be taking a life on it's own. It actually doesn't make sense, but Barca fans and supporters are like the "A cat bitten once by a snake dreads even rope"; especially after seeing how the Neymar saga evolved rapidly.

Chaos is inherent in all compounded things. Strive on with diligence. Buddha
It all started with a random story pointing out that Barca is getting nervous about the €60 Million release clause. This came on the backdrop of Liverpool signing Virgil van Dijk for €85 Million, something which is a record for defender. Suddenly the €60 Million release clause wasn't high enough to deter potential suitors. With the Neymar transfer the concept of release clause itself has changed. Earlier it was kept at a value which would deter all potential buyers. Instead now it has become a target anyone can try to test intent of Barca. Craziness have already spread in the financial world and it will continue this way until the next crash occurs.

That's the backdrop; but now there is rumours (which most probably created by 'The Sun') that Umtiti has met with Manchester City. The story looks like a fake one in the onset, but then even a fake one should worry us. Manchester City could be testing the intentions of the player and Barca with these kind of rumours and it means they could come up with an all out attack in the summer. It doesn't make any sense for Umtiti to leave Barca, he is a regular starter here. But Barca cannot take solace in that and should renegotiate a deal immediately.

What is happening with Coutinho Transfer Saga?
There are rumours reported by 'Sport' that Liverpool has agreed for a deal which will involve €110 Million + additional €40 Million in variables. In all probability this is just news created to keep people interested. The reports from England say that Liverpool will not negotiate anything less than £140 Million; that's almost €160 Million. The idea of this deal going through is confusing me. Why would Barca and Liverpool want to sell him in January? The only reason could be that Barca feel his price could go up in summer! He is cup tied in Champions League and Liverpool is in a almighty fight for a place in Europe. So they will not let him go! Then I am a person who is against this deal from day one. If it was up to me I would have gone for a Right-Back and use Sergi Roberto in the midfield. Then these are crazy times, isn't it?

All About FC Barcelona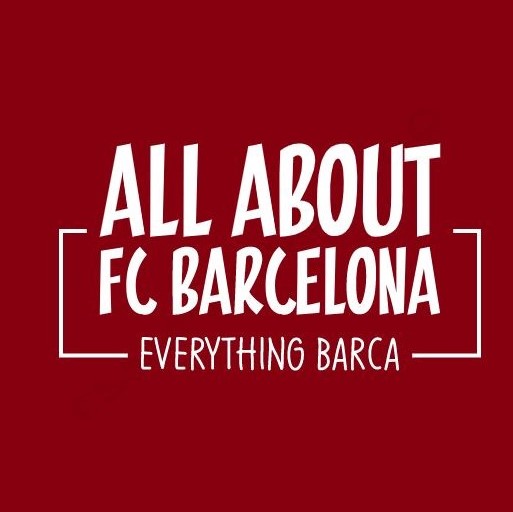 AllAboutFCBarcelona.com is a Blog dedicated to the Most prestigous Club in the world, FC Barcelona by an ardent fan. Here I discuss about the Latest happening surrounding our Club and present my Views about the same.