With Barca capturing Philippe Coutinho at a record £142 Million Pounds, the future of many promising Barca youngsters and fringe players are at stake. There could be an exodus of players come this summer inorder to balance the book at FC Barcelona.
With the conclusion of Coutinho deal there is expected to be a substantial number of clear-out at Barca come this summer. There are some senior players along with young players who will be either forced or will prefer to mve out of Camp Nou. Of the senior players Mascherano is expected to move to China as he is very much near the end of his career (then looking at Paulinho situation it may be too early to say), Aleix Vidal is another player who is expected to move out even though I wouldn't be very much surprised if the club decides to retain. He could be still a good squad player, one who could play in multiple role. That may be sometimes under-appreciated, but still would have an heavy impact in keeping the squad fresh for bigger matches.
Here in this article we take a look at the five youngsters of Barca who could be making a move away from Camp Nou as Coutinho arroval seriously threatens their chances:

1. Gerard Deulofeu - Exteremely Likely for a Transfer-Out
Even before the arrival of Coutinho, there were clear signs that Valverde don't rate Deulofeu that much. The recent decision not to include him the the Copa del Rey squad reiterated that belief and was meant to be clear signal to the Spanish youngster. The fact that Jose Arnaiz is standing way ahead of him in the pecking order should drive the message clearly to his head. He has struggled to establish himself in the team and after a bright start he simply fizzled out. There are already rumours that we may see a transfer involving Deulofeu in this transfer window itself with Serie A being the preferred league. Not sure whether it will materialize within this month but one thing is for sure he will not be in the squad at the start of next season.
Opportunities are like sunrises. If you wait too long, you miss them. William Arthur Ward
2. Rafinha - Very much Likely in Summer
Rafinha has successfully made a come back from injury recently but is yet to play any game. And he will struggle to play any also. With Coutinho concentrating on La Liga, Rafinha's only hope of playing time is in Champions League. But I doubt we are in that period of the tournament where regular starters will play most of the games. He may feature here and there but as a midfielder his service may not be no longer required. For the sake of his career Rafinha should look for more playing time now. Barca may not force him to leave but then they may not stop him also!
3. Carles Aleñá - Good Chance of a Transfer-Out
Barca may not sell Carles Aleñá out rightly but a loan deal could be very much in the cards. He may demand more playing time with a midfield like this Barca may not be possible to oblige to that. And it becomes more likely if any one of the player in this list decide to stay especially Rafinha. Since he is a B team player Barca may not be able to hold him back if he opts for a move. But there is real chance of Barca finding a loan deal to give him more playing time.
4. Dennis Saurez - Reasonable Chance for a Transfer-Out (at least a loan deal)
Another player who could move out at least on a loan deal is Dennis Saurez. Dennis case is strange as he has impressed everyone unlike Deulofeu but with Coutinho in the mix he may not see any playing time. He may not push for a transfer but still Barca could be looking for a loan deal. If he don't play much in next season the chances of him pushing for a transfer is so high. His versatility in using him as a midfielder and winger means Barca would have some serious plans for him. But then going by Barca's recent purchasing history, Dennis could have serious doubt whether the Club will be patient with him. So a loan deal is highly likely.
5. Sergi Roberto - Unlikely, but still may Trigger
Some may call me crazy for even suggesting this but just try to digest the fact that his release clause is just 40 Million Euros. He may be a regular starter as a right back but in the end he is a creative midfielder and sooner or later he would prefer to play in that position. With Coutinho in his choices are simple, try to permanently adjust to playing a right back or simply look for another club where he could play as a midfielder. He is 25 right now and if he have hopes of being a midfielder, he may have to look into that this summer. Chances of this transfer is very less but if someone comes with the amount to trigger release clause, Roberto may have second thoughts.

All About FC Barcelona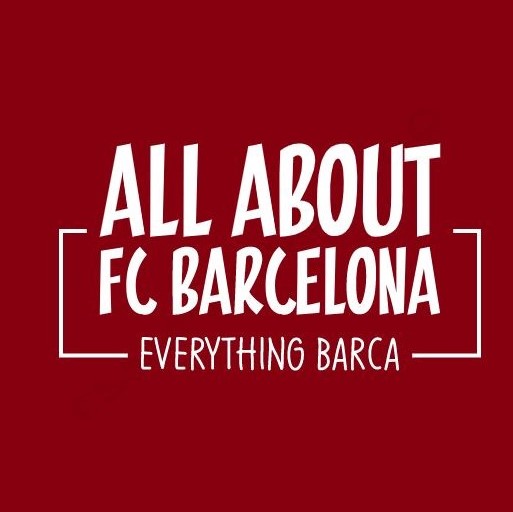 AllAboutFCBarcelona.com is a Blog dedicated to the Most prestigous Club in the world, FC Barcelona by an ardent fan. Here I discuss about the Latest happening surrounding our Club and present my Views about the same.