Lionel Messi and Luis Saurez scored twice in Barca's 5-0 victory over Real Betis at the Estadio Benito Villamarín stadium. Luis Saurez has now scored in seven consecutive match in the league and he is still far from firing on all cylinders.
Barcelona Futbol Club players have not let down their intensity so far in the league despite everyone of their challengers falling behind. It was a weekend where the second placed Atletico Madrid dropped points when they were held to a 1-1 draw by Girona. But that never made Barca players complacent, instead they saw their chance to increase their lead at top to eleven points. The current lead if sustained will be enough to win Barca the title before Real Madrid visit Camp Nou later this season. That should act as a motivation for the players!
Click here to check out how you can profit from Barca's incredible run in the League. At an odd of 1.01 Barca tower over everyone in winning the League as per Betting experts.

FC Barcelona made a Slow Start in the Match
The scoreline of 5-0 will never give the accurate picture of how the game progressed. FC Barcelona was pretty slow to get into the game and the initial attacks were all lead by Real Betis. It almost took 15 minutes for us to register our first show; then it wasn't much of a shot from Semedo. For most of the part Barca players and fans were getting an impression that 'this could be one of the day where you will never find the back of the net'. And that feeling lasted for almost 58 minutes and once it was broken by Rakitic's opener; it was like flood gate opening.

We have to be very happy. We did a great Job. We played a great game. It was very complete. Luis Saurez
Usually Barca style is such that we score a lot in the beginning and then ease out in second half or may be struggle a lot to find in the first half and then find the much needed goal or two late in second half. This game was different, Barca did dominate large parts of it but couldn't register the goal. And once it was done, it was like everyone was getting ready to vent their frustrations. May be the fact that Real Madrid won against Deportivo 7-1 at home was also an inspiration; the players felt they just needed to make a big statement.
Luis Saurez and Lionel Messi Duo is Keeping Barca Goal Happy
In Luis Saurez and Lionel Messi we have two of the most prolific goal scorers in the league and they gave a display of their powers against Real Betis. Luis Saurez has now scored in seven consecutive games and he still is lacking a bit of speed. Lionel Messi has been carrying the team through troubled times but still I have a feeling he is still playing at only 75%. Now that quite scary situation when both of them hit 100%.

The first goal came from a brilliant counter attack where Rakitic despite being clearly shirt pulled held off the challenge and slide the ball to Gomes who in turn found Saurez who released a gem of a ball spotting the brilliant run by Rakitic. Rakitic's finish was top class. The second came from mistake by Betis, where they lost the ball in midfield to Busquets who send it to an unmarked Messi and he only had to beat the keeper. The third goal was a classic Luis Saurez where he smashed the ball into to the far corner from a Rakitic cross which was well behind him.

Fourth from Messi came from another Betis mistake, this time Messi had a bit more work to do which he did with ease. Luis Saurez completed the 'Manita' in the 90th minute; this time Messi turning the provider. Having lost for the first time this season in the mid week, Barca needed to make a big statement and they exactly did the same against real Betis. Once again under Valverde, it's the second half where Barca completely go for the kill; and this match was no different. Now all eyes are set for the Copa del Rey return leg at Camp Nou against Espanyol.

All About FC Barcelona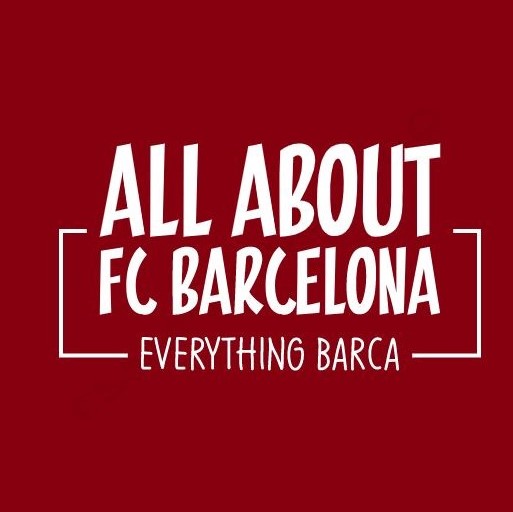 AllAboutFCBarcelona.com is a Blog dedicated to the Most prestigous Club in the world, FC Barcelona by an ardent fan. Here I discuss about the Latest happening surrounding our Club and present my Views about the same.