When you make the right decision, it doesn't really matter what anyone else thinks. Caroline Kennedy
Barca completed the biggest sale in footballing universe when PSG decided to spend 220 million of their Oil money to purchase Neymar's release clause. I still can't get over that amount! 220 Million! Can you believe that? Three seasons back we were rigorously arguing why 100 Million for a footballer in pure nonsense. If that was nonsense, then what is this! God Knows! Only thing I know is we live in a completely screwed up World. Funny part is, now I wonder how much will be Messi be worth if we put him in the market. We better not give any ideas. The management urgently needs to re-look at Messi's release clause of 300 Million. Some idiot may come up with a bid! Now looking at the middle east rivalry between UAE and Qatar, will Manchester City take a shot at 300 Million? Who knows!
In 2013 Gareth Bale was bought by Real Madrid for 100 Million, that was crazy and considered insane at that time. Then Manchester United trying to regain lost glory days went and bought Paul Pogba for 105 Million last season. Now PSG trying to carve out a European Pedigree has outdone all by purchasing Neymar at 230 Million. The amount of 230 Million was kept as release clause after great discussion to prevent anyone triggering it even in their dreams. But it looks like money have no value in the Central Bank driven economic bubble. This will all continue till it collapses and that day is not that far. For that precise reason, Barca should treat the majority of this amount as our rainy day fund.
When such a huge transaction happens in market, it is natural to have huge players with inflated valuation. Barca's three rumoured target of Coutinho, Dembele and Mbappe are all valued at stratospheric level. As per the latest rumours, PSG have submitted a insane bid of 135 Million for Mbappe. Coutinho is expected to cost Barca upward of 100 Million and same for Dembele. At these valuations, it is better for Barca to stay away from the market and do some necessary purchases only.
Most of these rumours of impending transfer doesn't make any sense. Why should Barca even try to buy Coutinho? Agreed the fact that Barca's midfield has been pretty poor last season and may need some reinforcement. But Coutinho is never going to be the answer. He have his great moments which is usually clubbed with average performance. And to top it all he will be a midfielder more or less in Rakitic mold that anything related to someone like Xavi or Iniesta. We need to get a midfielder who could control the pace of the game from midfield; if we don't get one then we will be better off with the options we have now - Rafinha, Sergi Roberto and Dennis Saurez and obviously occasional stint for Carles Alena. The latest rumour is that Liverpool has rejected the 100 Million bid for Coutinho. We should stop it there!
In the midfield what we need the most is a backup for Busquets. Now that's not as easy. Last season we were more troubled in midfield due to Busquets lack of form and we never had anyone who could provide cover. I hope Sergi Samper emerge as a decent option as cover for Busquets but it may be too early for him. What I would prefer is to bring Oriol Romeu back to Barca just as a cover and see how it goes. Or we will need to look at someone similar.
The biggest rumour after the Coutinho story is linking with Dembele. Another set of rumour says he will be signed in coming weeks with a fees upwards of 125 Million. I pray this doesn't happen. The entire exercise looks like a futile attempt in replacing Neymar. The management needs to realize that we cannot replace Neymar. What we need to do is to provide decent cover on the left wing additional to the options we have. With such a price tag, Dembele will fail and that price tag will increase the pressure on him every time he steps out.
All About FC Barcelona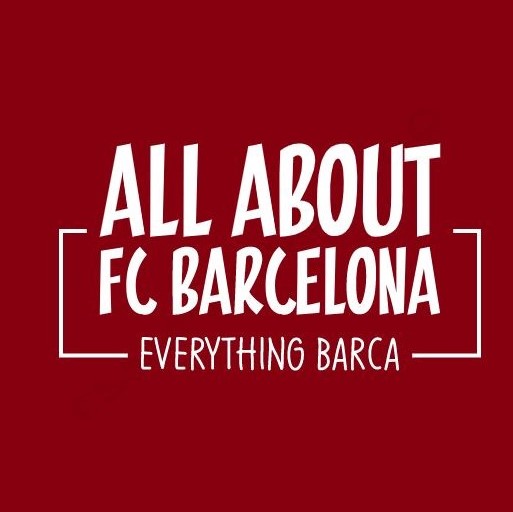 AllAboutFCBarcelona.com is a Blog dedicated to the Most prestigous Club in the world, FC Barcelona by an ardent fan. Here I discuss about the Latest happening surrounding our Club and present my Views about the same.