Before he moved to one of the world's largest football clubs, French prodigy Ousmane Dembélé was already being hailed as a future Ballon d'Or winner by pundits. Commenting on the young star's early career at Borussia Dortmund, Bleacher Report's Dean Jones not only suggested he'd win the coveted trophy but that he's better than Cristiano Ronaldo was when he was 20. Pointing to his decision making abilities and, importantly, consistency, Jones rated Dembélé as one of the top young prospects in the world and certainly one to watch.
Well, if people weren't watching the young forward at Dortmund, they'll definitely be watching when he starts playing under the bright lights of Barcelona's Camp Nou. Of course, if the show's not worth watching, the eyes of the world will quickly turn away from Dembélé and look towards another hot prospect. However, the Frenchman clearly has an intriguing set of skills that suggest he won't falter at Barcelona; even if there will be a ton of pressure on his shoulders.
As ever, the odds makers believe it will be a two horse race for the La Liga title between Barcelona and Real Madrid. The current betting lines at https://www.sunbets.co.uk​ have the latter as the odds on favourite at 3/4 and the former at 6/5. Although reality doesn't always follow the predicted form, it's highly likely Dembélé will be thrust into one of the toughest championship races in Europe during his time at Barcelona. With this in mind, it's wise to ask whether he'll help or hinder his team's chances of success.
Speed Kills When Dembélé Has the Ball
Perhaps the most obvious skill Dembélé possesses is his speed. Like many French forwards before him, he's pace over 20 yards is exceptional. However, beyond his flat speed, it's what he's able to do at a high velocity that marks him as a top prospect. Aside from being creative and full of tricks, Dembélé is loose. Unlike some bound up, tightly coiled powerhouses that use their pace to bulldoze through defences, Dembélé glides. This seemingly effortless style is a problem for defenders and one of the reasons he managed 105 successful "take-ons" last season according to Squawka. To put that in perspective, that was the best success rate in Germany, ninth best in Europe and only 14 fewer than Lionel Messi.
Another of his best traits is his unpredictability. In some instances, it's possible to mistake Dembélé for a "relaxed" or "lazy" player. If you watch him exclusively throughout the game, there are times he looks as though he's barely capable of pulling himself out of bed in the morning. However, it's this seemingly lax attitude that works to his advantage. Once he sniffs an opportunity or finds the ball, he's capable of bursting into action and turning on the afterburners. Then, once he has the ball, it often looks as though he doesn't know what he's going to do, which means opponents barely know how to react.
Clever Moves Could Give Dembélé an Edge
Now, if you're looking at forwards of the future, goals would be one of the first stats you assess. When you scroll through the young player's stats, he managed 20 goals in 68 appearances for Rennes and Dortmund. This is a solid figure and gives him a WhoScored rating of 7.49, but it's not setting the world alight. Yes, it's strong, but it doesn't scream "world's best player". However, and this is arguably the best reason to rate Dembélé, he has time on his side. At just 20-years-old, Dembélé has many years ahead of him and, importantly, he's charted a sensible career so far.
When he was initially given the option to move to Barcelona, he opted instead to join Dortmund and enjoy more first team football. Having the ability to grow physically, emotionally and strategically on the frontline in Germany is extremely valuable and something that will help Dembélé in Spain. Sure, he could have gained a similar amount of experience if he'd have moved straight from Rennes to Barcelona.
However, there's a strong argument that delaying the move and cutting his teeth in Dortmund was a shrewd move. Indeed, if he can use this and combine it with his innate skills, there's every chance Dembélé will thrive at Barcelona and, in time, become one of the leading players in the world.
Author bio Daniel Smyth is a freelance sports and betting writer with almost a decade's worth of experience covering a variety of events, including poker, football, boxing and MMA.
All About FC Barcelona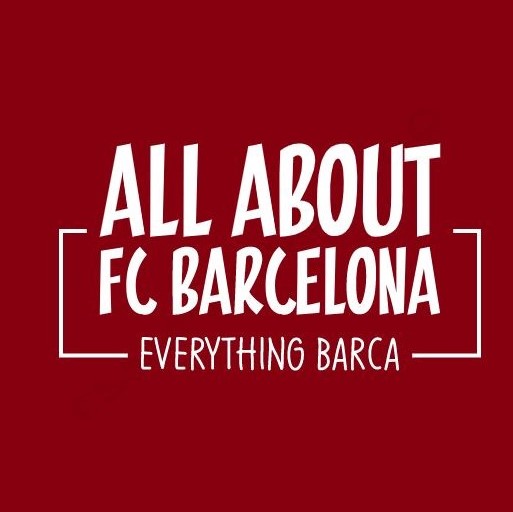 AllAboutFCBarcelona.com is a Blog dedicated to the Most prestigous Club in the world, FC Barcelona by an ardent fan. Here I discuss about the Latest happening surrounding our Club and present my Views about the same.