Life is 10% what happens to us and 90% how we react to it. Dennis P. Kimbro
Barca fans haven't got over the Neymar transfer thing yet! It came as a shock for all. The buy-out clause was kept at 220 Million to make sure that no one even in their craziest dreams never dreamed of making a bid. This was one guy who was supposed to become the future of Football Club Barcelona; someone who is untouchable; someone who will take the mantle from Lionel Messi and defines the club's footballing destiny for the future. But then it wasn't supposed to be. We do hear some calls of traitor aimed at Neymar; but let's all grow up; Neymar decided to take his chances to be one of the greatest. With Messi around he may not get that shot at greatness at Barca, so he decided to move and we are 220 Million to the good.
From a fans perspective, this season was billed as the one when Neymar start to emerge as many as hoped. Last season to an extent was the best he had at Barca. His performance against PSG at home will be remembered forever and was one of the brightest moments in a rather disappointing season. But then many believe that he made up his mind to try his luck somewhere else also on that night. Add to that the pressure he has to endure from his home nation and management. Brazilian football club wanted to move out of the shadow of Messi and emerge as a true rival. To an extent, it's easy to understand Neymar's decision. Many continue to deride him as a money oriented person only. But it's not at all money; of course money is a huge part but there are other priorities which may have prompted him to go for this switch.
The most important factor would be his desire to be one of the World's best; if not the only best. He is not going to achieve that with Messi around at Barca. At Barcelona the best he could aspire to be is the World's second best. Regardless of whatever he do it's rather impossible to become the leader of the team with Messi around. You are seeing a similar example at Real Madrid with Bale, who was touted as a rival to Messi and Ronaldo but now ends up playing second fiddle to Ronaldo.
To be honest, I was dead against the transfer of Neymar to Barca from the beginning. It was bound to be a failure; how can you even think two of the greatest rivals working together! To all our surprise, Neymar and Messi along with Saurez proved us all wrong. They formed the most potent front line in the history of the game. Never once we saw them arguing or disagreeing with each other. They surprised everyone with the way they worked together. Instead of rivalry, there was brotherly love and it is more surprising considering one is a Brazilian and another Argentinian.
Neymar's decision to move primarily for me is a footballing decision, where he wasn't to be the leader of his side. He hopes that he could do it in France; many doubt so. But to his benefit, PSG could have a free run in League this season and they could concentrate fully on Europe this season. Neymar could benefit from that, who knows! Regardless of all these for Barca's new coach Valverde, Neymar's departure could be a huge benefit. People may consider me nuts for saying so. There is no way we will be able to replace Neymar and his loss could be irreplaceable. But just pause for a moment and think, with Neymar there would Valverde could have changed the way we play. I doubt so.
The MSN was great but at some point they also made Barca very rigid. There was nothing the coach could do to change in the match to influence the play. He cannot shift to a 4 man midfield, or a two man front; nothing of that sort is possible. You should be nuts to even think about that. MSN selected themselves every game and when you look at the bench we saw no one who could replace any one. So we say four man forward at times with Messi being asked to fill they midfield role.
If the new Coach want to get Barca great again, we need to solve our midfield deficiency. With Neymar, Messi and Saurez there is nothing you could do in the midfield. But now with Neymar absent, Valverde could even think of playing the false 9 or getting a midfielder like Dennis Saurez playing the left wing at the same time dropping to midfield. There are more options to try out in terms of strategy and tactic per se. Neymar cannot be replaced, and Valverde better realize the same! He needs to make sure that the system still contribute together even in his absence. I will post another article of the options he could try for that.
All About FC Barcelona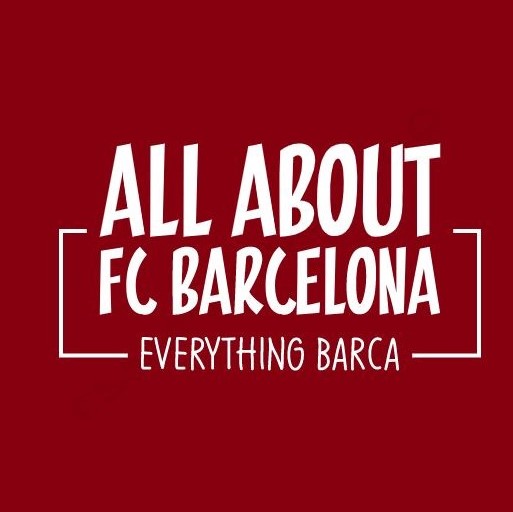 AllAboutFCBarcelona.com is a Blog dedicated to the Most prestigous Club in the world, FC Barcelona by an ardent fan. Here I discuss about the Latest happening surrounding our Club and present my Views about the same.