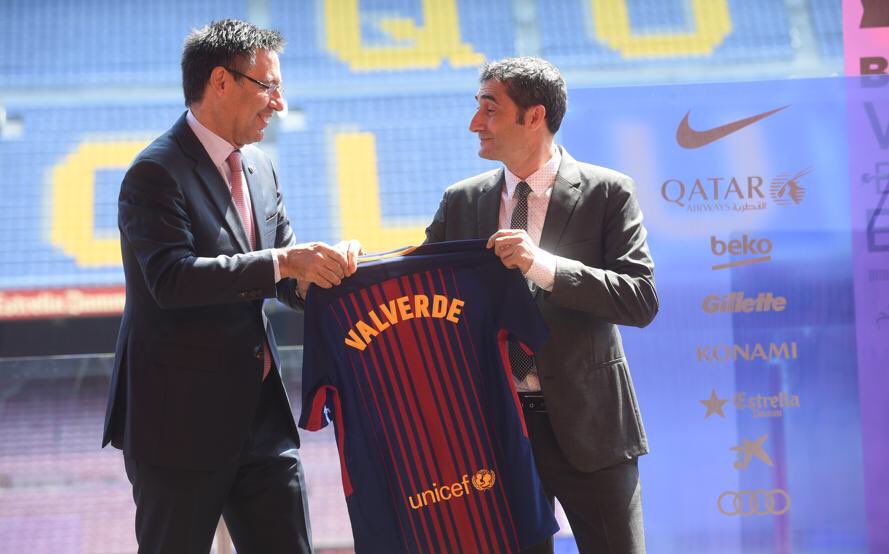 It's yet another transition time at FC Barcelona. With Ernesto Valverde replacing Luis Enrique, or better put Valverde following Luis Enrique, FC Barcelona is entering a new era. Entering into the new Era there is a lot of fear in every Barca fans mind. With the Anti-Barca media promoting the idea of Golden Barca period ending soon or have already ended; Ernesto Valverde have a huge task of proving them wrong. His first task would be to regain the La Liga title, which we are behind Real Madrid as per the odds from sport.netbet.co.uk. And then exist the bigger business of Champions League; we were the most powerful team in Europe in recent times only to be dislodged by Real Madrid who became the first team in modern Champions League history to win back to back titles.
To an extent Ernesto Valverde have a much easier task than what Tito Vilanova had replacing Guardiola. Despite his success at Barca, Luis Enrique didn't create an aura like Guardian. Not many would have been unhappy when he announced his plans to end the assignment. I personally thought he was more luckier to see all these success. The first season was a classic example when we from nowhere ended with repeating the historic treble. But that was all thanks to Xavi who was able to instill some sense of purpose to Lionel Messi and his turn of form after January was the real reason why Luis Enrique ended repeating Guardiola's feats. I am not at all underplaying Luis Enrique's contribution; but it's a fact that the real reason why we won the treble was Lionel Messi.
Even though Luis Enrique ended his Barca assignment with Copa del Rey triumph but by recent Barca standard we can consider that as a failed season. It's quite unfair when you think we ended a close second in League. But the League alone was a testimonial of how bad the season went. Real Madrid won the League solely because we failed to turn up when it mattered. I have lost count of times when the League was for our taking, but we failed miserably. The last was the Malaga match, where a victory would have put us top of league but only to crash to a horrible defeat that too at home.
In all those missed chances, Luis Enrique remained helpless without any idea to reverse the slide. That was Luis Enrique's problem he was not that tactically good and as a result Barca faced some of most humiliating defeats in recent times under him. Everyone knew under Luis Enrique we would be going in a different direction - playing a bit more direct football; but as feared that meant we lost a lot of control of midfield and that was scary at times against better oppositions.
Everyone would be watching carefully how Valverde will be lining up his Barca sides. More interest will be on the tactics he will deploy and the way we will end up playing. Luis Enrique's direct attacking football was helpful in unleashing the MSN but that also resulted in a fragile midfield. Once Iniesta's and Busquets level dropped even mediocre teams were running over our midfield. So every eye will be on how Valverde deal with Barca's midfield. He needs to think of a back up for Busquets; something which is easier said than done. But the bigger problem is how to get Iniesta back at 100%. Without doubt last season was Iniesta's worst season as a Barca player and everyone hope that it's just a small aberration rather than a sign of things to come.
Another matter Valverde has to immediately deal with is to get a proper Right Back. There are some rumors of him going in that direction; The experiment with Roberto needs to end; that will only destroy his confidence and also deprive our midfield of one of the better talents. He also needs to get some back up defenders. Valverde has a benefit of managing teams in La Liga when it comes to Barca job but he may soon find it's a different ball game. All will depend on how he wants his Barca to play. The pressing game needs to be brought back.
All About FC Barcelona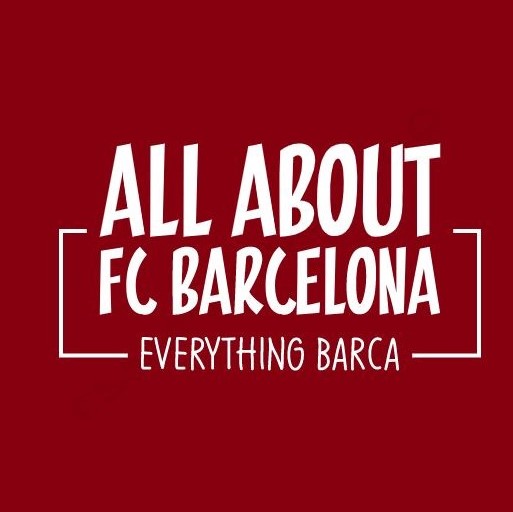 AllAboutFCBarcelona.com is a Blog dedicated to the Most prestigous Club in the world, FC Barcelona by an ardent fan. Here I discuss about the Latest happening surrounding our Club and present my Views about the same.