- Man of the Match Neymar Celebrating with Fans -
If they can score four goals against us, we can score six. We have nothing to lose and a lot to win. Luis Enrique
As Luis Enrique and Luis Saurez said, we will score six if we need to; that came true at the end of a magical night at the Camp Nou. It was an impossible task, from every definition. The UEFA statistician who gives the probability of each team to progress pinned Barca's hope for a turn around at 0%. No one can blame him; it's never done; it's never imagined either! But in the end he will be sitting in front of his laptop with egg on his face for making the most astonishing prediction ever. The team to which he gave 100% chance is booted out by the team who had 0% chance. It was that kind of a night, one where "The Impossible becomes the Possible". Two days have passed since the memorable night; still everyone I spoke with is struggling to find words to describe it. It was a night when the Grit, the Determination, the Desire and the Will of the Barca players propelled the club to greater heights. In a strange sense many pundits were ready to declare the end of this Barca era which already have spanned 12 years on Wednesday; but instead are left to wonder at the magic produced consistently by the Golden Era Barca Club.
When you've lost everything, you're even more dangerous. Andres Iniesta
Iniesta's pre-match comment quoted above explains what happened in the night completely. For Barca (Players and Fans), they had nothing to lose. The only thing they had was their pride at stake. We could easily understand how the 4-0 humiliation in Paris affected the players. They really felt the humiliation. This was a group of some of the best players in the world, who were squatted like a school boy team by PSG. It was not just any loss; this hurt their pride; they lost it in Paris. So Wednesday night it was their chance to regain it. They had nothing to lose! just their pride; something these set of players value more than their lives. And that showed in the pitch. I have never seen this group of players play with this intensity. The pressing and the closing down was near perfect. Playing such a high line, it was just a matter of three passes for PSG to break us down. But these were wounded tigers, they weren't going to give you chance to make one pass, let alone three.
The humiliation they suffered in Paris is clearly displayed in each of their social media account. They have replied in kind to all those who all trolled and ridiculed them. We haven't heard again from the likes of Ramos, Raul, Jesse etc after the night. It looks like they all are trying to recover from what happened. The come-back was one of the Greatest in history of the game; if not the Greatest. I know every fan will claim huge things about their club; but there is a reason why I call it the greatest. It's due to what was at stake and the way we did. At stake was "An End of an Era", something every adversaries of Barca would have latched on to. Then came the pride of the Players, the Team, the Club and the Fans. Secondly it was due to how we did it; or forced to do it. It was not one hell of a come-back; it was two come-backs merged into one.
Till 3-0 I have to admit the match never made me nervous (something I experience in every Barca match). For me it was more or less an impossible task but being a Barca fan, the eternal hope always spring in the heart. That's the reason why not a single Barca fan missed this match. But when Messi made it 3-0, suddenly all the nervousness rushed back into me. The chance of the impossible happening has increased to make me nervous. Suddenly the fear of the away goal sprung up in mind. And when that happened in 62nd minute; the fear disappeared. Once again we had nothing to lose and after the initial hiccup, the team also picked on that. Their fear had disappeared and they did it all over again.
Once the Euphoria of this victory dies down; it is essential for Luis Enrique to take a deep look at what happened in the two leg. The hurt of pride and subsequent triumph would have given enough confidence to these set of players to propel them to a treble. But that won't be possible unless he address the flaws which were wide open in display in first leg. Strangely we have experienced something similar earlier also. In 2012-13 Champions League we produced another great comeback inspired Messi at the same round.But we refused to address the tactical issues we had. We almost paid the price in Quarter-Finals until a limping Lionel Messi dragged us over the line. But we did indeed pay the price of not addressing the flaw; in the semi-final against Bayern Munich.
History has already warned us about what in store if we gloss over the triumph and doesn't address our short-comings. For once the 3-4-3 formation could be continued at least at home. The major reason for me is that that formation give Busquets (who is handing a torrid season) some cover. It also allows us to use one of the best player of the season, Arda Turan in his favourite position, in the right wing. With Turan as a starter we may have better pressing also! Another important factor is with Busquets struggling, Rakitic is finding it difficult to integrate into the usual 4-3-3 formation. The 3-4-3 suits him better.
Enrique also need to be flexible with his strategy. A 3-4-3 away from home could be extremely tricky especially when other team have time to study the system a bit. So a 3-5-2 formation with a double pivot in center could be the solution there. Also he needs to rest his players more often, regardless of their opposition. This system to work against the other elite in Europe, everyone needs to press heavily from top to bottom. For that fitness would be key. And please do start praying to keep both Messi and Iniesta injury free till end of the season. And also stop using Sergi Roberto as a right back; we are simply destroying the confidence of our best back-up option in midfield.
All About FC Barcelona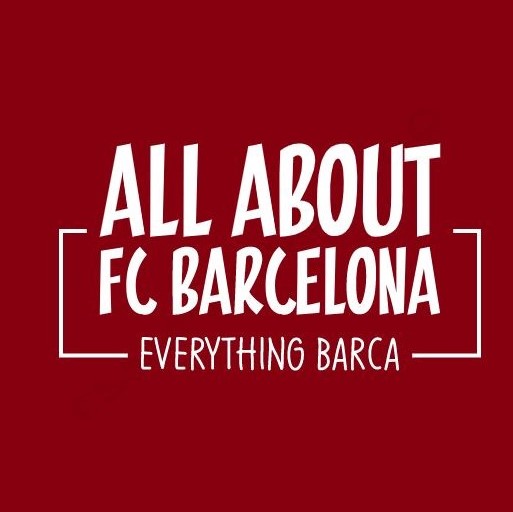 AllAboutFCBarcelona.com is a Blog dedicated to the Most prestigous Club in the world, FC Barcelona by an ardent fan. Here I discuss about the Latest happening surrounding our Club and present my Views about the same.