- Messi Scoring the Equalizer against real Soceidad -
Almost nothing went right for us today. They outdid us in the quality of their play and in attitude. We barely existed in the first half and improved a bit in the second but it's difficult to win the league playing like this.Gerard Pique
This was nothing short of "The Great Escape" act by Houdini courtesy of the linesman. There is no other explanation of how we ended up from the trip to Anoeta with a point not with a destruction in terms of result. One may have to look at the upcoming Clasico to see whether the Great Escape Act actually helped or the gruesome experience of Yesternight has left a huge psychological scar on them. Regardless of all these with this draw Barca find themselves six points behind league leaders heading into the Clasico. Which makes that a must win game now. Usually when we fail in a match we as fans are used to holding on to any positives you could find. Hours have passed after the match I am still looking for one, the closest I got is that we had officially 47.7% of possession. For some reason as a person who watched this match; I can't get my head around that number - we barely had a possession and 47.7% of it; no way!
So for those who have missed this match, I can easily summarize the match - you all may have watched some matches between Barca and League minnows (not the Alaves one!). Just reverse the role; here we played the minnows and La Real were impersonating us. Our players looked like school boys, may be school boys were better. Our defense were getting shredded apart not every opposition move, but every second. Can' blame them; for most of the game it was eleven Real Soceidad players against them five including the keeper. They needs to be appreciated really well for getting us the draw. Just for the usual style of reporting we started with eleven players out of which six immediately went missing in action. Ok, so who were the starters - Messi, Neymar, Saurez, Rakitic, Gomes, Busquets, Alba, Pique, Mascherano, Roberto and Ter Stegan.
Anoeta is not an easy place for us to visit in recent times and it was bound to be extremely tough this season considering the form of that team. But never expected it to be this extreme. The Real Sociedad players were choking us for space; the defense were getting squeezed every second. They were looking for help anywhere and it weren't coming. Busquets was of no help; as he gave the ball back to La Real players the moment he got hold of. That was the main reason why we couldn't string a series of passes in whole of first half. Rakitic showed once again he is not suited to lead the midfield in this kind of matches; so did Gomes. Barca was missing Iniesta all across the place. Real Soceidad was implementing what Guardiola did against us in Manchester but with 100 times the intensity; you can just imagine the result. The very fact that we went to half time 0-0 was nothing short of a miracle. The most feared trio of Messi, Neymar and Saurez were practically no existent and their attitude of not helping out the defense was making them more invisible.
At half time Dennis Saurez came in for Rakitic but this game needed more changes. Especially sacrificing one of Saurez or Neymar to introduce one more midfield player. The 4-3-3 formation was getting killed and it called naturally for a 4-5-1 or 4-4-2 formation. But then Luis Enrique being Luis Enrique did nothing. When the Real Sociedad goal came in the 53rd minute no one was surprised; it was meant to be. Everyone expected the floodgates to open now and the attitude of Barca players were testimonial to that. But then in 59th minute something unheard of happened - Neymar beat him man and skipped past the defense into the box and squared the ball to mess; who took one touch and finished between three Real Sociedad players for an undeserving equalizer. That was our first attack and our only shot on target for the whole match. Real Sociedad should have wrapped up the match but for the linesman who ruled the goal for a non-existing offside. Carlos Vela who was sensational struck the cross bar again but couldn't score that decisive goal.
The biggest negative for Barca has to be Luis Enrique's performance on bench. He simply wanted the game to get over. By half an hour we knew we need to make changes, the 4-3-3 won't work. But still he made one change throughout the match. He could have brought in Alcácer for Saurez; it can only be an improvement as the Uruguayan was invisible. He would have helped in pressing. But then Luis Enrique being Luis Enrique did nothing. The form of Busquets is quite worrying; he is slowly becoming a liability. With no back up to him one should wonder how Luis Enrique is gonna solve this problem. May be we should make a winter bid for Oriol Romeu who has been sensational for Southampton this season. If Umtiti is available for Clasico we need to move Mascherano to midfield and drop Busquets. Good News is that Iniesta has started training which means we can have him as a back up for Clasico and it looks like this team's fortunes in Europe and League will depend on his fitness more now.
All About FC Barcelona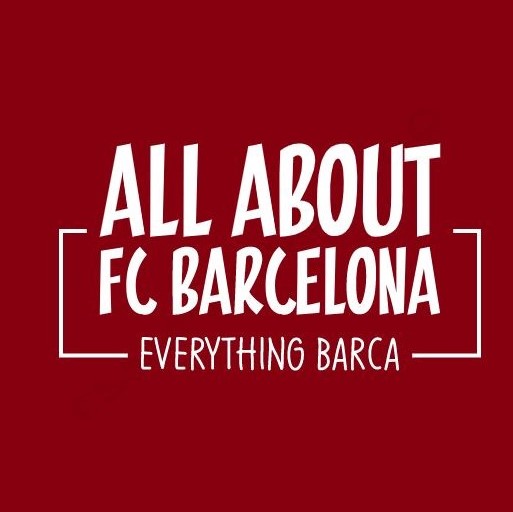 AllAboutFCBarcelona.com is a Blog dedicated to the Most prestigous Club in the world, FC Barcelona by an ardent fan. Here I discuss about the Latest happening surrounding our Club and present my Views about the same.