You're either part of the solution or you're part of the problem.Eldridge Cleaver
Barca's disastrous performance at the Etihad Stadium last night may be considered a one-off; definitely that's the solace their Manager holding on to. But looking back at a series of performance we may find a bigger problem hidden in all these performances. One might wonder which are those performances; especially looking at Barcelona's recent performances. But even in those tricky results and sensational performances, there were enough signs of last night's debacle waiting to happen. The explosive trio upfront had created an incredible sense of aura which makes these small crack invisible at times. The score line of 3-1 of last night may not give the apt picture; Manchester City dominated us completely for most of the game and our defense were put on relentless pressure. But for me as usual when Barca gets dominated then there is only one element which is at fault - Midfield.
For Luis Enrique the midfield is source of constant worry this season. One of the major reason would be the form of Sergio Busquets performance this season. Busquets has been one of the pillars of strength in that Barca midfield for sometime. Its unthinkable till this season that he may have an off-day let alone an off-season. His form has dipped drastically and Enrique's back up options are not any better. Mascherano's performance as the lone defensive midfielder has not been that great or may be we can say Busquets performance towers on his performance. With Busquets more or less playing way below par it makes it important to have both Iniesta and Rakitic available in most of the game. And whenever we lose one of them against well knitted opponents we start running into trouble.
That raises the big question of the backup available on the bench for this trio. We have Denis Suárez, Arda Turan, Rafinha, Javier Mascherano, Sergi Roberto and André Gomes as back-up midfield options available on our bench. That's a pretty good line-up but the problem is the kind of role each of these players play. As per Luis Enrique's strategy this season, the first person who come in at the absence of Iniesta or Rakitic is Arda Turan. There itself lies the biggest problem and strategic mistake by Luis Enrique. Arda Turan's last season was a disaster but this season he has been pretty explosive till now. What prompted this change? The answer is simple, this season he has played more as a winger than midfielder especially in matches where he has been excellent. There lies the main fact - Arda Turna is a winger more or less; trying to use him as a midfielder (especially a Barca style midfielder) is a act in vain. He will never fit in that role. His ideal role is as a back-up to Messi and Neymar on both wings. He gives Enrique a great chance to rotate these stars if he wishes so!
Denis Saurez and Rafinha also may not fit into the role of back up as Rakitic and Iniesta. That leaves Sergi Roberto and Andre Gomes as an option. But Enrique has been using Sergi Roberto as a Right Back this season and he remain unavailable as a backup in the midfield. But without any doubt he looks like the best fit to replace Iniesta or Rakitic in Barca midfield. Sergi Gomes haven't been that great this season so far. He did perform reasonably well when paired with Iniesta in midfield. But when Iniesta is absent he tends to struggle a lot controlling the midfield. We have seen ample example of this against Celta and last night against City.
With such a young and inexperienced midfield back up options the only thing Enrique can do this season is to pray - to have Iniesta and Rakitic fit and available in all important matches. Especially with Busquets completely out of form he cannot afford to lose both any of Iniesta or Rakitic in major encounters. If Busquets recovers his form sooner, the Manager may have his life much easier. Otherwise especially with Iniesta out for almost three months, he could ran into some trouble. Who knows one of the youngster may grab this chance to emerge out of the lot; I am sure even that is what Enrique hopes for.
All About FC Barcelona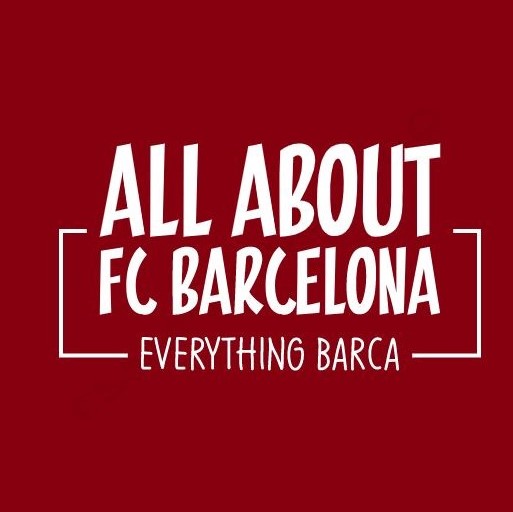 AllAboutFCBarcelona.com is a Blog dedicated to the Most prestigous Club in the world, FC Barcelona by an ardent fan. Here I discuss about the Latest happening surrounding our Club and present my Views about the same.