"Barça!, Orgull, Barça!", that will be the message displayed on Camp Nou Mosaic ahead of the Champions League semi-final second leg against Bayern Munich. In the end it all comes to that - The Pride. The pride of representing FC Barcelona, the pride of playing in Barca way and the very pride of not giving it up till it over. As Alexander Pope said in An Essay on Man "Hope springs eternal in the human breast; Man never Is, but always To be blest: The soul, uneasy and confin'd from home, Rests and expatiates in a life to come". And it will be that Eternal Hope that keep every Barça Football Club fan Up and Kicking when this match start. Forget the 4-0 drubbing and the scoreline, this match is all about Pride. Last week at the Allianz Arena Fingers were pointed on this team, Questions were raised about our identity and Doubts were evoked about the legacy of this team. Tomorrow that has to be answered. Like majority of the fans, I don't care what will be the final outcome after tomorrow night; but I do care a lot how we play tomorrow night. Tomorrow it's all about playing the Barca way, imposing our game on opponents and reminding them clearly that we are not that spent force they are portraying us to be.
So what are our chances against Bayern for tomorrow night? If you are a realist, then you say none. But then football fans are never the realists, they are more like the optimist. This team has given us the luxury of being the realist all these years with their game, maybe it's time for us to be the Eternal Optimist like every football fan, once for this team. With a 4-0 first leg deficit we looks dead and buried. No one has over-turned this big a margin in Europe. The best we could find is Deportivo against Milan when they over turned a 4-1 margin. But then again that was a three goal margin and they had that crucial away goal for insurance. In that context one has to wonder whether the two or maybe three refereeing mistake had cost us heavily or not? Then Bygones are bygones, why fret over them! We can do nothing to change those mistakes and focusing on them will get us to no where. The simple fact of the matter was that we deserved to lose that night. Is it possible for us to overturn the deficit? I have no idea. Nobody has done that. But then no one has ever done what we did in the 2nd leg against Milan also. But the key here may not be whether we manage to overturn the result, the key here will be whether we manage to play like we know we can - Exactly like the second leg against Milan.
For Bayern everything looks pretty fine for now. They have a four goal lead to bring to Cam Nou and have some of teh best players available for selection. But Bayern coach, Jupp Heynckes has his own head-ache when it comes to selection. That comes from the fact that a number of his stars are one yellow card away from suspension. It is that fear we should harness into. Philipp Lahm, Javi Martínez, Bastian Schweinsteiger, Dante, Luiz Gustavo and Mario Gómez all are one yellow card away from suspension. Heynckes has clarified that he will play his best eleven regardless of that. But he will be really tempted to rest one or two stars - especially Schweinsteiger. Normally at Camp Nou the chances of a player playing in his role escaping a yellow card is very difficult. So I do expect him to start on the bench, especially considering how they struggled against Arsenal in his absence. That should be a good news. But then he will have the advantage of having his first choice striker back for selection - Mario Mandžukić. Apart from that I don't see much change in the line-up for Bayern
Once again like the match against Milan at Camp Nou, this game is all about how we play and impose our style. This season we have been struggling to press our opponents properly. The only match we did that properly was the second leg against Milan - we all saw what it achieved. The biggest problem for us this season is that our sudden inability to compress the playing area. Because of that our three lines - Defense, Midfield and Attack remains pretty far apart from each other. In such scenario it is natural that we will end up pressing less. That has to be changed, like in Milan match the key will be to have that extra man in midfield. Yes it has a danger of leaving Ribery alone in the right win, but always remember if we are able to press then they will have less time to react and organise attack. I will go with a three man defense for this match. With Alba suspended, we may have to ask Abidal to step in. Adriano is a good option but Abidal's height may be very important in this match. There are questions about his fitness, for the time being I am going to assume that he is fit to start. Pique and Batra could be my choice of other defenders. The midfield should have that five man formation we used against Milan. Busquets even though is carrying an injury should start. Iniesta and Xavi should play in front of him. Alves and Pedro on the wings. Messi should play in the role of a number 10 and Villa as the center forward.
Can this be done? If it is mathematically possible, then this team could do this. But in all honesty I don't care at this moment whether they overturn the 4-0 deficit. The only thing matters for me now is to see my team roaring like the real Barca and show Bayern and the rest of the world why writing them off was a big mistake. Critics has been always quick to write us off tomorrow night that has to be answered. As far as the result is concerned, like a true football fan I am going to dream and believe that we are going to make it to Wembley.
All About FC Barcelona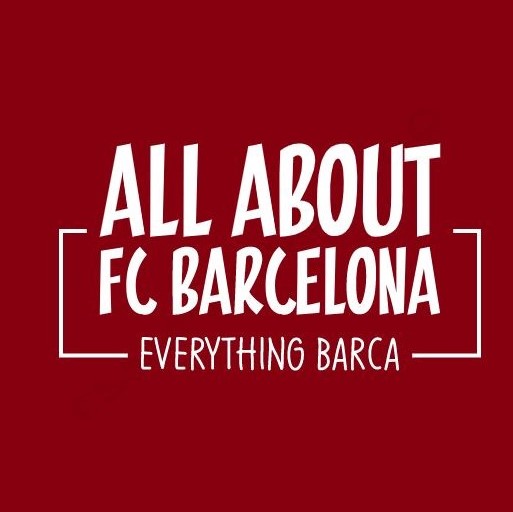 AllAboutFCBarcelona.com is a Blog dedicated to the Most prestigous Club in the world, FC Barcelona by an ardent fan. Here I discuss about the Latest happening surrounding our Club and present my Views about the same.