FC Barcelona will face Bayern Munich at the Allianz Arena tomorrow night in the First Leg of the UEFA Champions League 2012-13 Semi-Final. The newly crowned Bundesliga Champions will present a huge challenge for this Barca side, especially with a number of players missing especially in defense. Inspite of all the issues with the missing defenders Barca fans were given some good news or partial. Lionel Messi has been included in the squad and has actually travelled to Munich. He is yet to receive the clearance from the medical team. Regardless of that everyone expect him to feature in the starting eleven. Barca team has already reached Munich and the squad includes Valdés, Pinto, Dani Alves, Piqué, Fàbregas, Xavi, Villa, Iniesta, Alexis, Messi, Thiago, Dos Santos, Bartra, Sergio, Pedro, Jordi Alba, Montoya, Abidal, Song, Tello, and Oier. Even though the absence of Puyol and Mascherano could be a problem for Vilanova, but the performance of Abidal on the weekend may have created some selection head-ache for him.
Visiting Germany in recent times has brought nice memories in recent times. We last lost in Germany ten years ago in UEFA Champions League 2001-02 season. Every Barca fans would be hoping that we are able to continue our great record in Germany tomorrow. Hungarian referee Viktor Kassai has been given the duty to officiate this phenomenal encounter. Barca fans have fond memories of him and his last match with Barca was the 4-0 drubbing of AC Milan earlier this season at Camp Nou. To an extend the official should find this match an easier one to officiate. If you follow Bayern Munich, you could see that their playing style is very much a similar one. Both teams try to hold onto possession and play a brand of football which has been termed beautiful. Without much argument Bayern has been the inform team in Europe this season. Some of their victories has been so dominant, that even Neuer in one match played with the substitute player who was warming up. In normal scenario any opponents who play a similar style has been easy for this Barca side to tackle.
We usually destroy teams which try to play football against us. But this Bayern side could easily hold even against us. Actually they hold some key advantages against us. One of them is their formation. In recent times Bayern has been the second best side in Europe after Barca. Whenever Barca has not made into the finals they have been there, only to see their dreams dashed very painfully. Those Bayern side also had Offensive powers equivalent to this one, but they did lack the defensive organisation. That's what this bayer side has corrected in this season. They usually line-up in a 4-3-3 formation with a double pivot like the Spanish national side. The double pivot of Schweinsteiger and Javi Martinez has been so effective in negating opposition and starting attack this season. the only match in which they struggled was against Arsenal when Schweinsteiger was suspended. He is their most important player this season. Another great advantage of Bayern against Barca would be the aerial strengths, with many tall players in their side - they are more than a handful in set-pieces, both defending and attacking it. In most probability we should see Bayern line-up in a 4-3-3 like this - Neuer, Alaba, Van Buyten, Dante, Lahm, Martinez, Schweinsteiger, Muller, Ribery, Gomez and Robben.
What will be our formation and line-up like? I have to admit that I don't see anything other than a 4-3-3 formation tomorrow night. But the biggest talking point will be once again about the central defense pairing. Pique is a sure starter but who will pair him? In most probability Adriano should start with him, but the performance of Abidal has raised some questions. But let's be honest - Is Abidal ready for another 90 minutes so soon? I don't think so. There has been some suggestion about using Batra but may be it's a bit too much for the kid. So I am going to assume that Adriano will be partnering Pique in defense, and in case he comes off injured I will call upon Abidal. The other two regulars Alves and Alba should complete the defense in front of Valdes. The midfield picks itself with Busquets, Iniesta and Xavi. The front trio should be the usual MVP of Messi, Pedro and Villa. But I will not go with the usual front formation. I would move Messi a bit into midfield and Villa ahead of him, maybe aligned a bit to the right. My formation would be something like give below:
Why have Messi drop a bit into midfield? There is only one reason - to clearly establish the dominance in midfield. This match will be decided by who dominates the midfield. In usual a midfield of Busquets, Iniesta and Xavi should easily over-power the midfield of Muller, Martinez and Schweinsteiger. But there could be other variance into this plot. Bayern would be asking Gomez to drop deep and put pressure on Busquets like Lavezzi did for PSG. In order to counter that we should have Messi drop a bit deep so that Martinez and Schweinsteiger are occupied by him. And another benefit of having Villa ahead of Messi is that it will create a bit of space in front of defense for Iniesta to operate and provide that killer pass.
The key for Barca will depend on the pressing they do defensively. We may have to see something more like in the match against AC Milan. For that the Defense, Midfield and Attack has to occupy closer spaces. This season we have seen a lack of pressing due to the fact that there is so much space between Defense and Midfield. We countered that against Milan by pushing Alves in front. May be we may have to do the same tomorrow. The key will be the domination in midfield. If Busquets is allowed space or we can allow him space we will have an easier night. Otherwise we will be in trouble. The key will be how Messi plays after the injury break. This is the biggest task for this team in this season, and they could easily get the job done at Germany itself. We should see a brilliant performance from our boys, simply because whenever fingers were pointed at them they have always answered.
All About FC Barcelona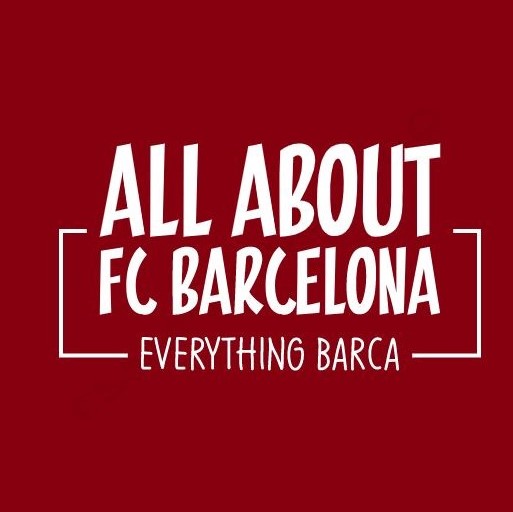 AllAboutFCBarcelona.com is a Blog dedicated to the Most prestigous Club in the world, FC Barcelona by an ardent fan. Here I discuss about the Latest happening surrounding our Club and present my Views about the same.