It was sheer humiliation, there is no other word to describe what happened at the Allianz Arena. In the end there was a sheer releief that they put only that many goal against us. Bayern with this sensational victory not only paid rest to all our Wembley hopes but may be they have clearly emerged as the Next Big Thing in Europe. May be it's the end of Barca's domination in Rurope and it's a very sad end if it is. We were over powered in every department by the German Champions. We were struggling to stay in the match and a dream of goal never came into any of our minds at anytime. With Adriano suspended for the match, Vilanova placed his faith in the youngster Bartra to be a part of the defense. Alves, Pique, Bartra and Alba formed the four man defense infornt of Valdes. The midfield in big games choses by itself and that meant it had the usual suspects - Iniesta, Busquets and Xavi. Pedro, Messi and Alexis formed the front trio. The bench had Pinto, Montoya, Abidal, Song, Thiago, Cesc and Villa . Montoya made into the line-up due to our defensive injuries, that meant we had no place for Tello. Meanwhile Bayern lined-up in a very exciting and expected form - Neuer, Lahm, Boateng, Dante, Alaba, Martinez, Schweinsteiger, Muller, Robben, Ribery and Gomez.
In the 2nd minute Robben showed why his pace could spell trouble for us, Martinez back heeled the ball into Robben's path in the box, fortunately for us Valdes was at hand to pull a decent clearance. It was clear from the start that Bayern was looking to press us as much as possible especially higher up the pitch. There was a lot of water on the pitch due to suspected over watering of the pitch, especially around the center circle. Bayern was smartly exploiting both the wings to create enough danger for us. In the 25th minute Bayern Munich went ahead from a Muller header from a set piece. Dante wonderfully rose above our defense and dropped the ball into Muller's path at near post and he made no mistake with his header. It was bound to happen as we were conceding too many corners to be safe. The match resembled a bit of Milan match with Messi dropping deep again and again and with no on e in front of him defenders were easily closing him down. In the 29th minute Pedro sending in a great cross which was taken off from Messi's path by a crucial Dante touch. By the half time Bayern was totally bossing us with their efficiency, pressing and brilliant counter attacks. We were struggling to move the ball into Bayern Half. Bayern went into the break with a well deserved 1-0 lead. The truth was that we were struggling against a well drilled side who had prepared well to face us. Lionel Messi had a quiet half by his standards which was understandable as it's his first match after a hamstring injury.
In the 48th minute Iniesta played a beautiful one-two with Sanchez which put him through on goal but was incorrectly flagged offside. In the 49th minute Gomez made it 2-0 for Bayern Munich once again from another corner. There was a suspicion of offside in that goal, but in truth it was too tough for to spot. In the 53rd minute Muller flashed a shot wide off Valdes post. In the 55th minute Ribery had a decent chance after a brilliant Robben run opened space for him, luckily for us that went wide. In the 58th minute Robben rose above all our defense to meet a brilliant Schweinsteiger free kick, again luckily it went wide. In the 69th minute Bartra had a decent chance from a corner when Sanchez won the first ball and it fell to the young defender, but he could only shot straight at the keeper. In the 73rd minute Robben made it 3-0 after our defenders were simply exposed when Muller cynically blocked Alba out but the referee didn't call the foul and Robben finished with some style. That goal should have sealed our Champions League dream for this season. In the 76th minute Bartra had another chance after he broke the offside trap and was through on goal, but he took time to turn and that cut the angle and blasted high. That basically summed up our night. In the 80th minute Valdes made a brilliant one on one save off Muller to keep the scoreline at 3-0. But Muller didn't had to wait not much. In the 82nd minute Alaba broke on the left and sent in a cross to Muller who tappd easily to make it 4-0. In the 83rd minute Vilanova came in for Pedro a change which was too late for anything to happen.
We were handed a footballing lesson tonight and any hope of a comeback is mere impossible dreams. What was worrying from the start that we were getting pressed heavily something which we used to do to other teams. Because of that our defense was getting constantly caught out and that resulted in conceding so many corners. With a team like Bayern we would concede goals lots of them if we keep conceding corners. Lionel Messi who started looked absolutely short of match practice and niether his usual partners in crime could get anything out of the match. As I said in the preview that we will struggle if we allow Bayern the numerical advantage in middle and that happened and the rest was there to see. This was a night to forget for every Barca fan and hope we could garner some pride in the return leg.
All About FC Barcelona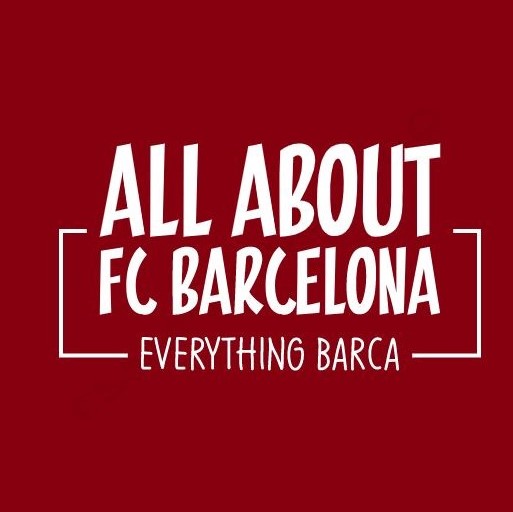 AllAboutFCBarcelona.com is a Blog dedicated to the Most prestigous Club in the world, FC Barcelona by an ardent fan. Here I discuss about the Latest happening surrounding our Club and present my Views about the same.